Many people are near friends and family members around special days, but sometimes this is not the case. The following are a few last minute gift ideas you can give your Canadian loved ones, even if you couldn't be with them.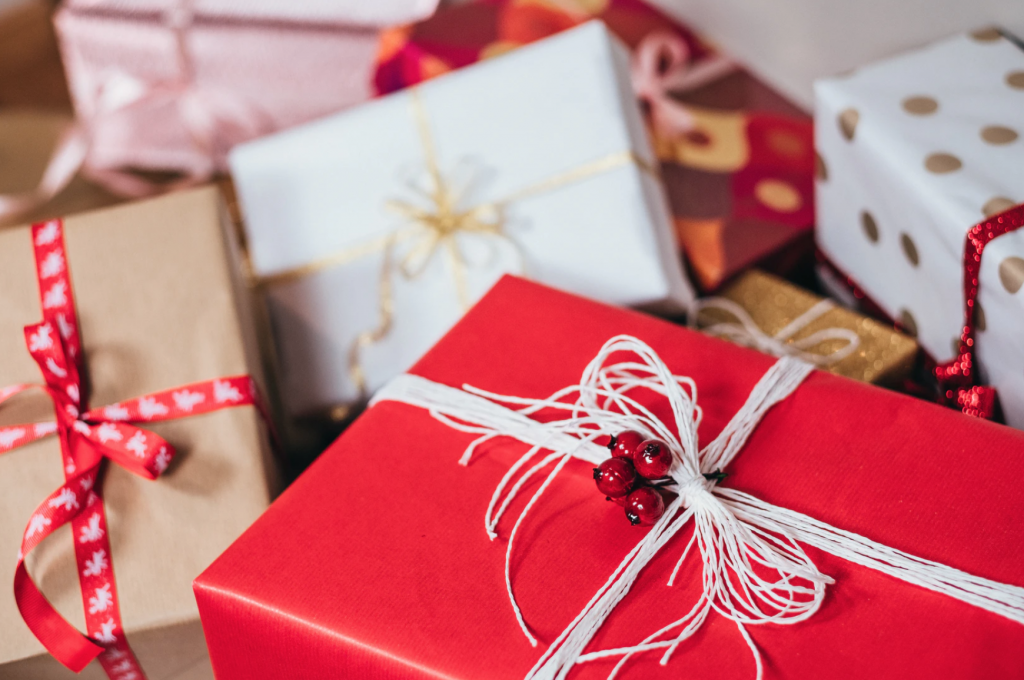 Gift of Cash
Giving someone cash was frowned upon back in the day, but times are changing. A lot of people would prefer money instead of a gift. This way they can buy something they want and still appreciate your gift. 
Now, getting the cash to your loved one is all you have to worry about. Thankfully, you can just transfer money to Canada using a good money transfer establishment where you can transfer directly into a bank account or make it available at a local money transfer location. 
The Gift Card
Another gift idea is the gift card, which is kind of like cash, except it is a little restrictive. Gift cards only allow your loved one to shop at one particular store or enjoy the services from one particular brand, which is drastically different from just getting cash. 
Now, this could be a great gift for those who know their loved one frequents a certain store or likes a particular brand because it adds a personal touch to the gift. The good thing about gift cards is that some of them can be purchased online and emailed. All you have to do is find the one you want, pay, and send. 
Sweet Deliveries
It will be hard to deliver something great at the last minute, but that doesn't mean you can't deliver anything at all. All you need is your phone or the internet, your card, and a sweet store that is willing to deliver for you. You want to look for a floral shop or candy shop that is willing to act like a delivery service for you. 
The chances are that you are going to find one that is willing to deliver this thoughtful gift on your behalf if you search long enough. Most of the time, these gifts can be assorted pretty quickly, so you'll be able to ensure that your friend or loved one received your gift. If you can, try not to say anything because having this delivered to the door is going to be pretty sweet and surprising. 
Good Entertainment
Sometimes, the best gift you can give is entertainment. You have a few options when it comes to entertainment, even though you are far away. For example, you can give your friend or loved one a digital book if you know that this person loves to read. 
Alternatively, you can rent a digital movie or show for your friend or loved one that he or she can enjoy while you are away. You could also just buy one month subscription to one of the popular streaming sites available in Canada. That is like giving your loved one or friend the gift of hours and hours of entertainment, which is a pretty cool thing to do, even if you are far away. 
A Little Labor
One great thing about the gig economy is that people are willing to do a little labor in exchange for some cash, and you can use that at the moment. If your friend or loved one does not have a vehicle, then it may be a good idea to give him or her a gift card for some of the most popular ride share service companies out there. 
Gifting your loved one or friend with transportation is thoughtful and practical. If transportation is not what your friend or loved one needs, then you can see about getting them a freelance laborer from one of the many online platforms that offers these types of services. These laborers are willing to do a variety of tasks, from teaching you to drive to helping you move. Find out what your friend or loved one needs help with, and use that information to choose the gift.
These are just some last minute gifts you can give your friend or loved one. Be sure to follow your gut while letting these points guide you in the right direction. Do not take too long; remember that the longer you prolong this, the more pressure you'll feel. There is no reason to experience that.