Lansinoh Affinity Pro Double Electric Breast Pump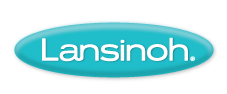 As the birth of my third baby was approaching I was really hoping to be able to breastfeed him, but at the same time I wanted to be able to give him a bottle as well. Being able to find a good pump so I can pump and have milk as a back up in the freezer in case it's needed was important to me.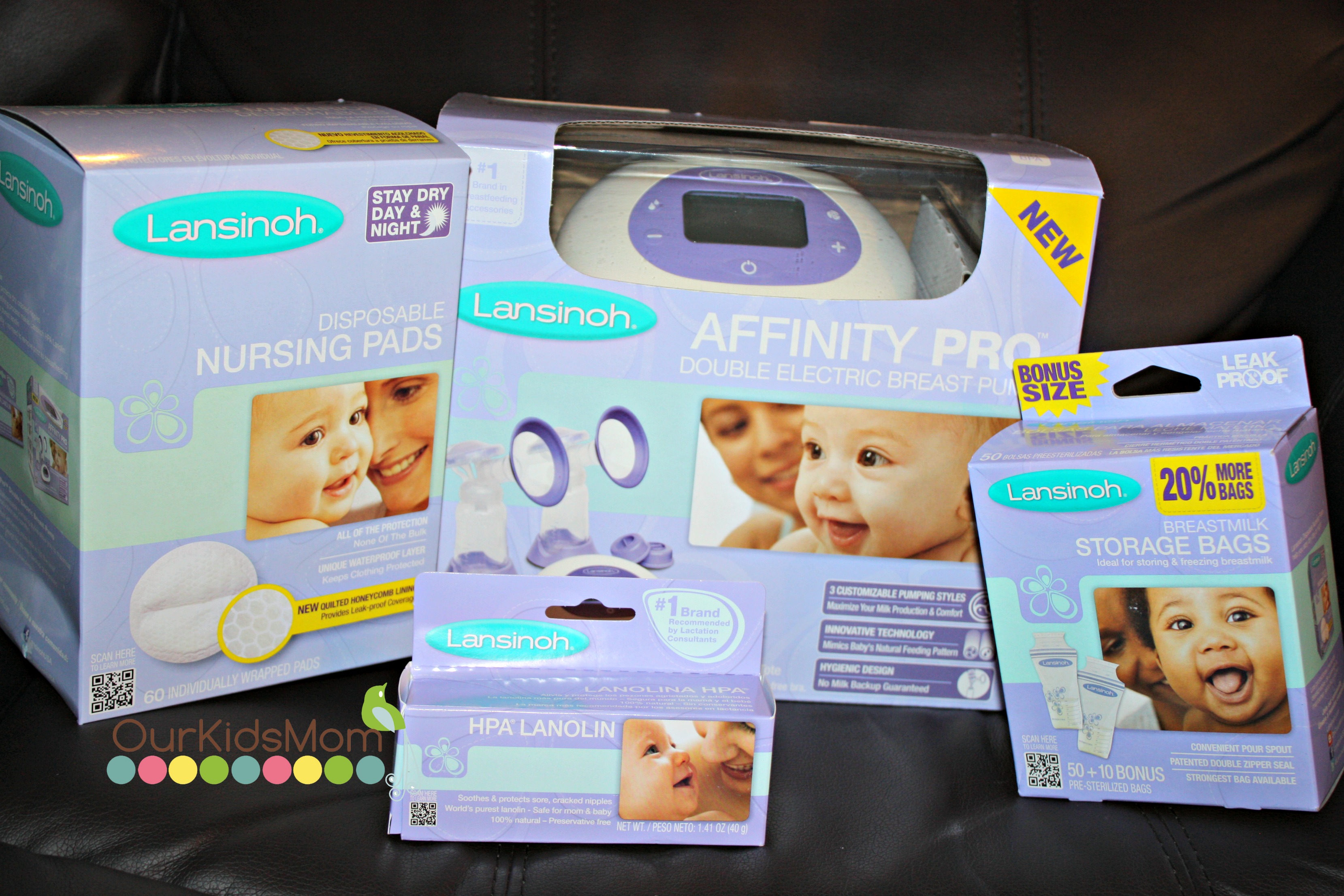 Lansinoh asked if I would like to review a package from them which included a Affinity Pro Double Electric Breast Pump, HPA Lanolin, Disposable Nursing Pads, and Breastmilk Storage Bags. I was VERY willing to take on this review. I have tried some of Lansinoh products in the past and have been very happy with everything I had tried so far.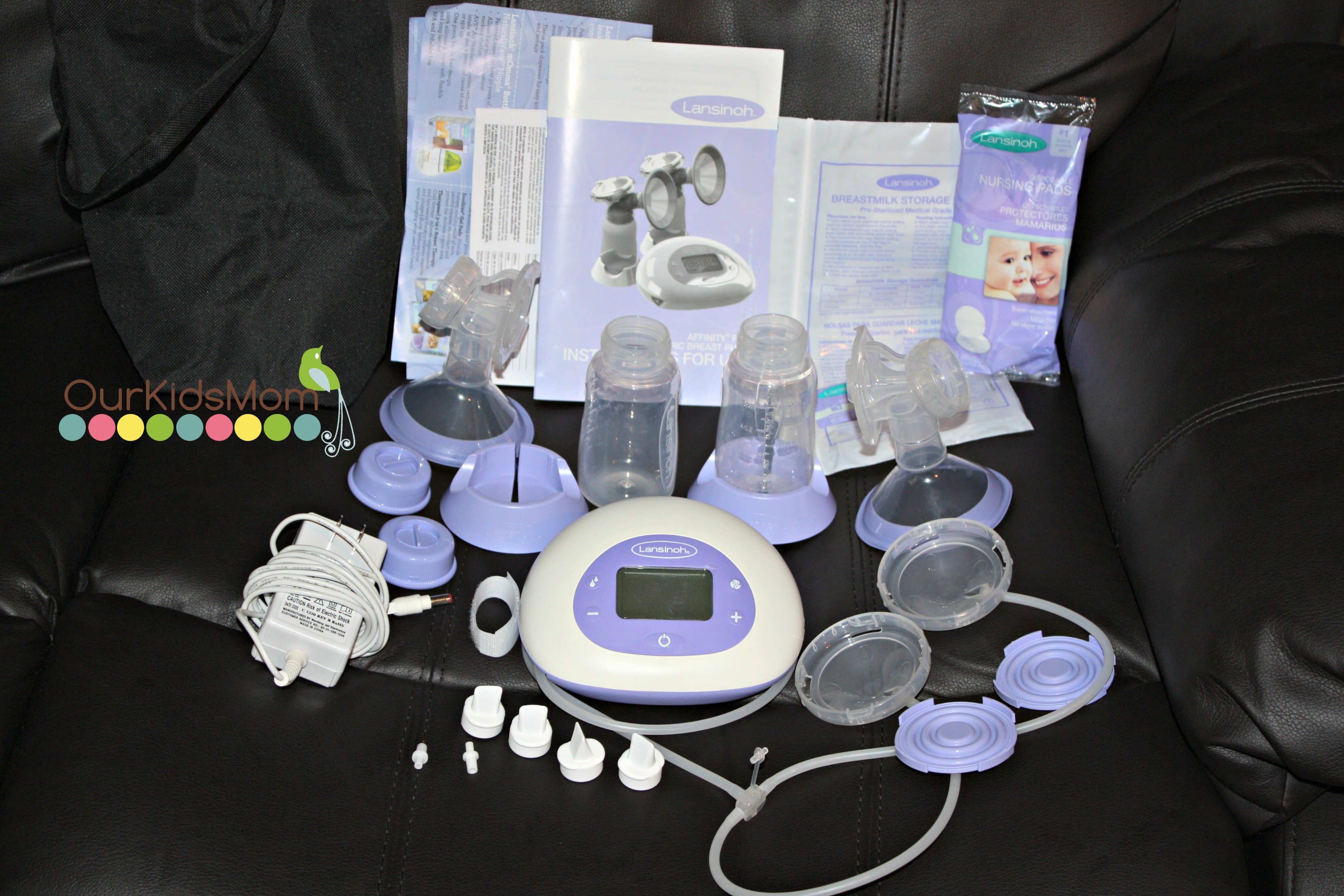 The Affinity Pro is the only pump on the market to allow you to chose from 3 customizable pumping styles to allow you to get the most milk production along with giving you the most comfort. There is a lot of parts that come with the pump, which always makes me a little nervous that I might put it together wrong, but the instructions were very straight forward and easy to follow.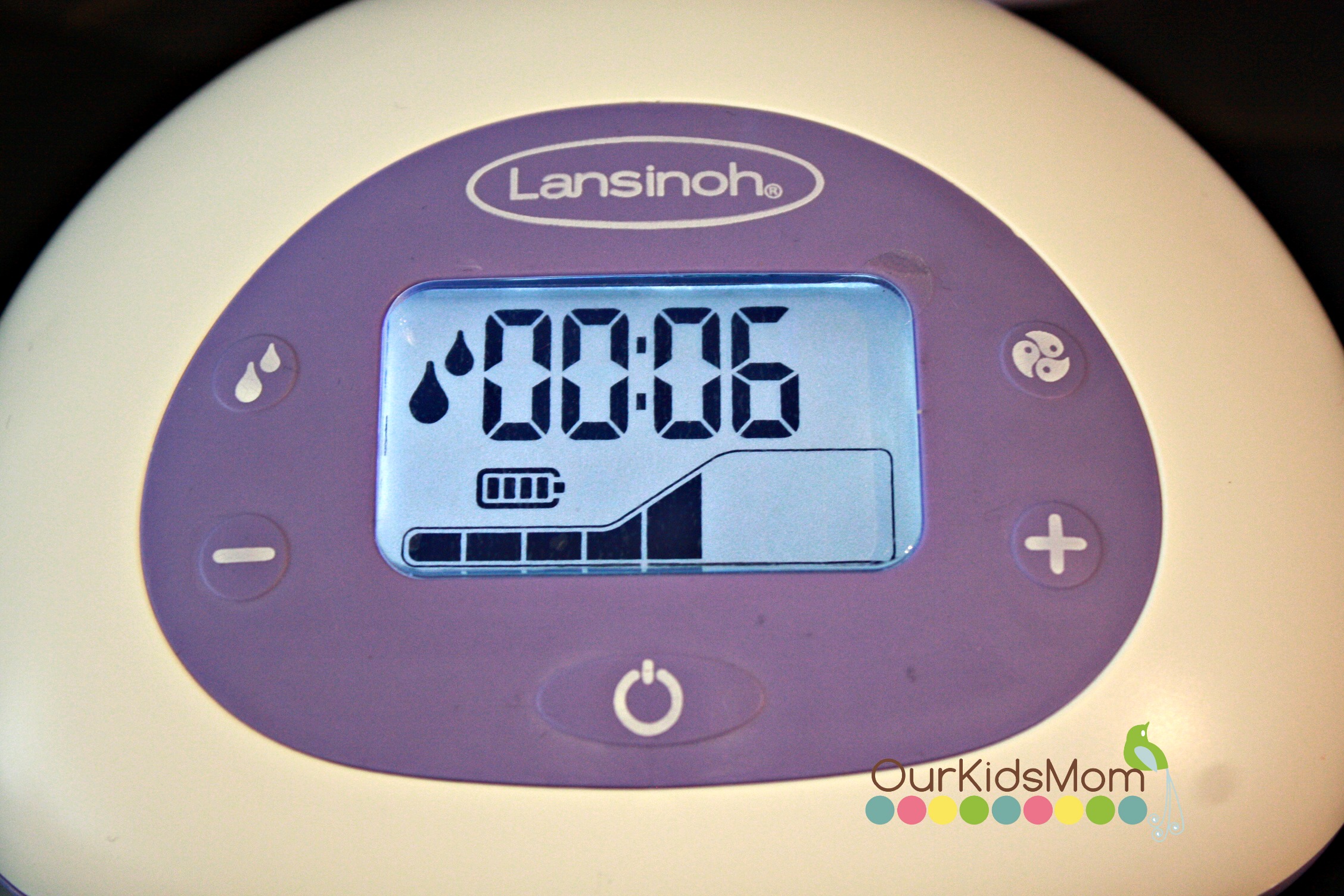 Turning it on it starts with a stimulation phase that will bring your milk down. This phase runs for 2 minutes and will automatically change to the expression phase. You can skip the stimulation phase by pressing the stimulation button if you wish to  just go straight to expression or if your milk lets down sooner then 2 minutes.
The expression phase is where you can fully customize your pumping. You can select from 3 different pumping cycles as well as selecting your suction preference getting you the most comfortable pumping you will find. I personally have found that the pump doesn't "feel" like it has much suction when I have the suction at it's max, but yet I am getting great flow of milk.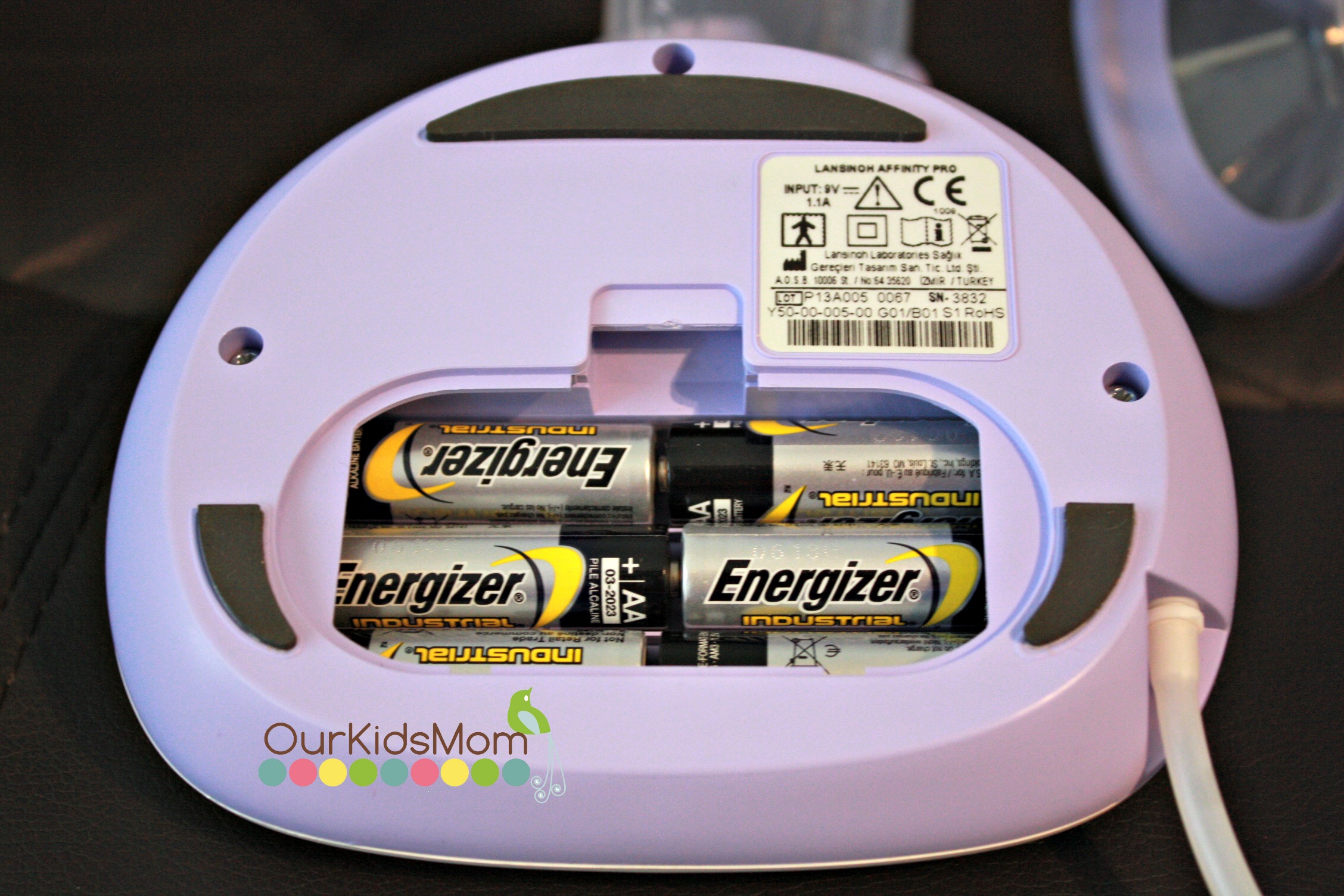 I have tried different pumps and I thought I had found my favorite one… that is until I tried the Affinity Pro by Lansinoh. I think that the Affinity Pro has pulled into the lead. My favorite option that the Affinity Pro has offered with their double pump (that some other pumps don't offer) is that it can run on 6 AA batteries. We have to travel to go see family and even with a new born we are still traveling often. Once you start to pump then you need to continue or, as any mom who has breastfed knows, you start to get sore and very uncomfortable. So being able to run off batteries is a great need for me.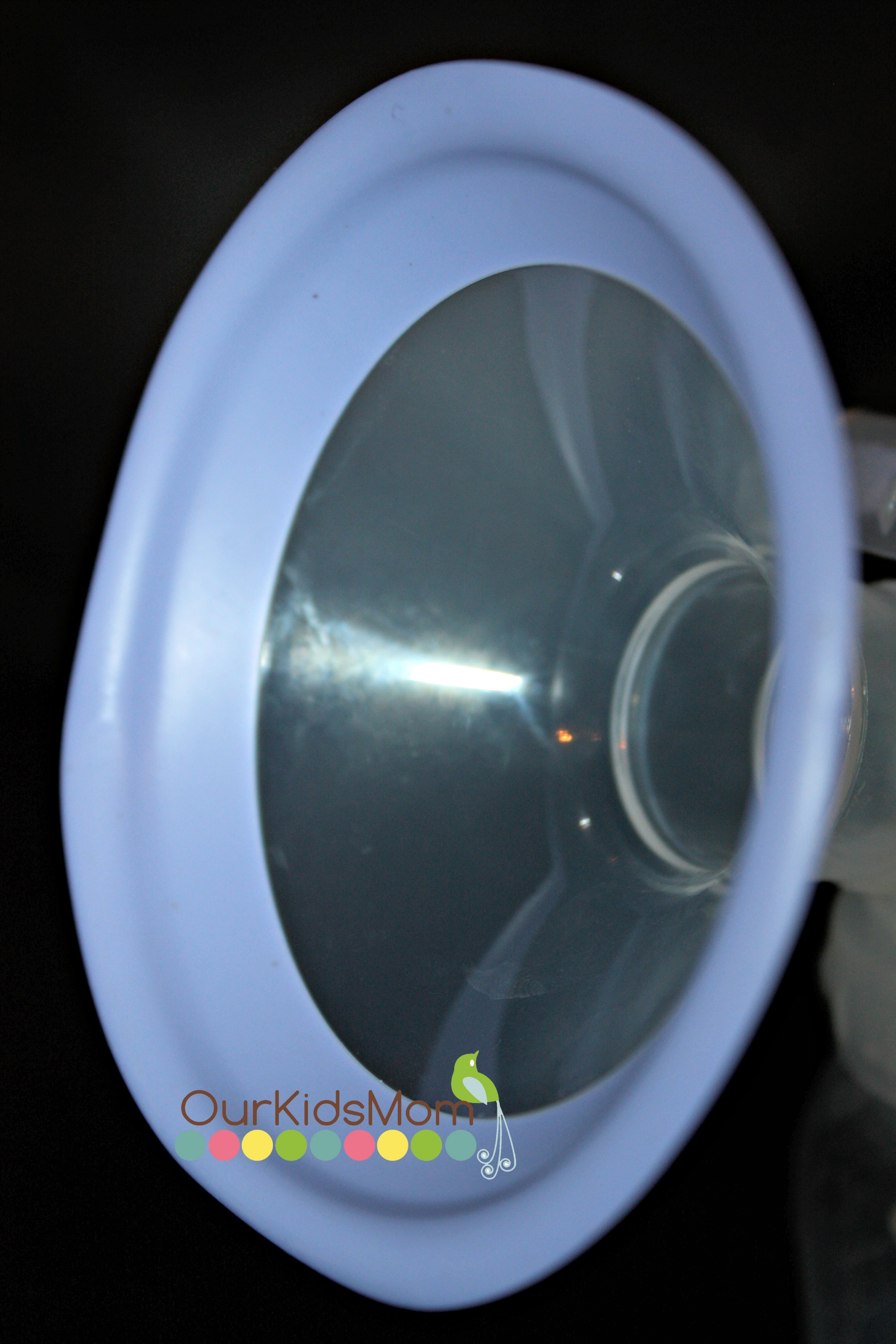 The Affinity Pro has ComfortFit breast flanges that give a great seal. It's nothing fancy, but I hardly have to hold the bottles against myself in order to get a good seal for great suction. While pumping I hardly feel anything… there is no rubbing or any discomfort while pumping. It made me wonder (and check) if I had a seal and if I was going to get anything. When my milk finally let down and started in the expression mode I got the most amount of milk then I have gotten out of any pump I have ever used before. I feel very little and get a great flow of pumped milk. This is more important to me then having fancy parts and pieces that "look" good, keeping it simple works wonderful.

The Affinity Pro has a great LCD screen that has a timer built in that helps keep track of how long you have pumped for. The screen is super clear and the large numbers easy to read. The pump is super light and comes with a carrying case that allows you to bring it with you wherever you go in life. The carrying case is a great size bag. If I could add one thing, it would be nice if there was some sort of organized pockets to put the bottles so everything doesn't get all tangled up when on the go.

The bottle holders that come with the pump are great to prevent spills. In the past I have knocked over a bottle that I just pumped and it's like spilling a bottle of liquid gold. Thanks to the bottle holders you can help prevent any spills. Just set the bottle into the holder and your good to go. There are also caps to put on your bottles when your all done so you can easily place the freshly pumped bottle into the fridge for later.
My overall impression of the Affinity Pro by Lansinoh is… I have a new favorite! The only thing I would change would be to make it so that I can pump into any bottle not just the 2 that are sent. I would absolutely recommend this pump to anyone who is breastfeeding and needs a great pump. There is nothing that can beat a pump that gives you comfort, great milk production, and is offered at great price for $119.95 on www.amazon.com

The Breastmilk  Storage Bags are my favorite go to bag after I pump to store my milk. The bag has a double zipper seal to give you a leak-proof seal. It's also a nice strong bag so no worries of the bag breaking on you when you freeze your milk.
I prefer the Storage bags by Lansinoh because I find that the volume lines on the side of the bag actually run true to the amount that is in the bag. I know that when it says I have 5.5 oz of milk I can trust that there is actually 5.5 oz of milk in there. There is a spot at the top of the bag to write all the info you need to remember about that bag of milk, the date, your name (in case it needs to go to a daycare), volume, and even a place to write the time you pumped. You can purchase a pack of 50 bags for only $11.05 at www.amazon.com


The HPA Lanolin is great for breastfeeding moms. With the use of HPA Lanolin you are protecting yourself against the discomfort of sore cracked nipples, or if you are already in discomfort the HPA Lanolin is great to soothe and give you comfort. It feels like a thick paste and you only need a very small amount to apply. I like that it doesn't leave any sticky or oily film on you and there is no scent to it.
I have used HPA Lanolin with all 3 of my kids and I always LOVED the fact that it is 100% natural and safe for both me and my babies. A huge plus with HPA Lanolin is that it does not need to be removed before feeding your baby. When your up in the middle of the night the last thing you need is to have to remember to wipe it off. I for one don't function very well when I'm tired and exhausted. You can purchase your Lanolin for $7.99 at www.amazon.com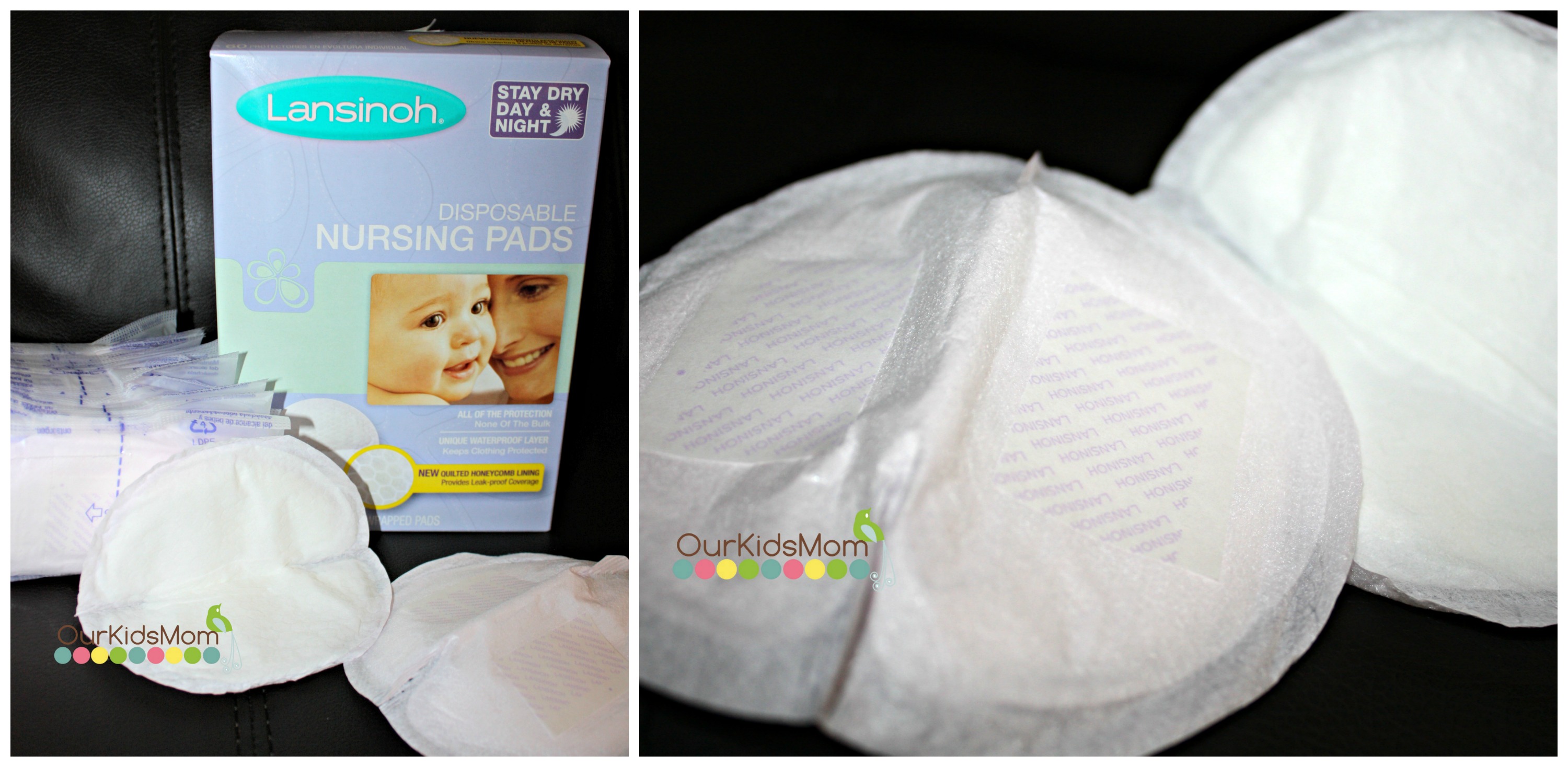 Lansinoh makes, in my opinion, the best and only go to disposable nursing pads. I have a heavy flow of milk and I have never had to worry about being out in public and my shirt getting wet. These nursing pads are nice and thin with 2 sticky adhesives to keep them in place, no sliding or moving around as you move. There is a water-proof layer to keep my clothing protected from any leaks. Even when the nursing pads are full they still lay nice and flat so there is no lump or bumps under your shirt from having a full nursing pad. I have tried other brands in the past and ended up with wet shirts from leaking through the pad, or from the pad moving out of place. There is no trying any other brands or styles just stick with a brand you know you can trust… Lansinoh. You can get a pack of 60 disposable nursing pads for $7.99 at www.amazon.com
Connect with Lansinoh:
WIN IT:
ONE OurKidsMom reader is going to win a Lansinoh Affinity Pro!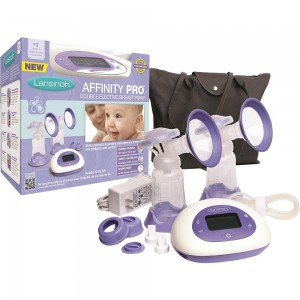 This giveaway ended at 11:59 PM EST on October 11, 2013.
      Disclosure of Material Connection: I received one or more of the products or services mentioned above for free in the hope that I would mention it on my blog. I only recommend products or services I use personally and believe will be good for my readers. I am disclosing this in accordance with the Federal Trade Commission's 16 CFR, Part 255: "Guides Concerning the Use of Endorsements and Testimonials in Advertising." The opinions expressed in this post are entirely my own. Your experience with the product may differ from mine. The sponsor is responsible for prize fulfillment and will be shipping the winner(s) their prize(s). For more information read my disclosure policy.