Lalaloopsy Big Hair and Workshop
Samples received for review. All opinions are my own.

I am new to the world of Lalaloopsy, but with having a little girl in the house it's a world that I'm having to enter. I was sent Peanut Big Top Loopy Hair and the Bunny and Nerd Mix and Match Workshop.

McKenna is all about doing hair right now so I knew that the Peanut Big Top Loopy Hair would be great for her. The head is a nice big size for her to handle easily while bruising her hair. The Loopy Hair dolls hair is made from a yarn which I like because it doesn't get all knotted and tangled like other dolls that I spend so much time brushing and de-tangling the hair on.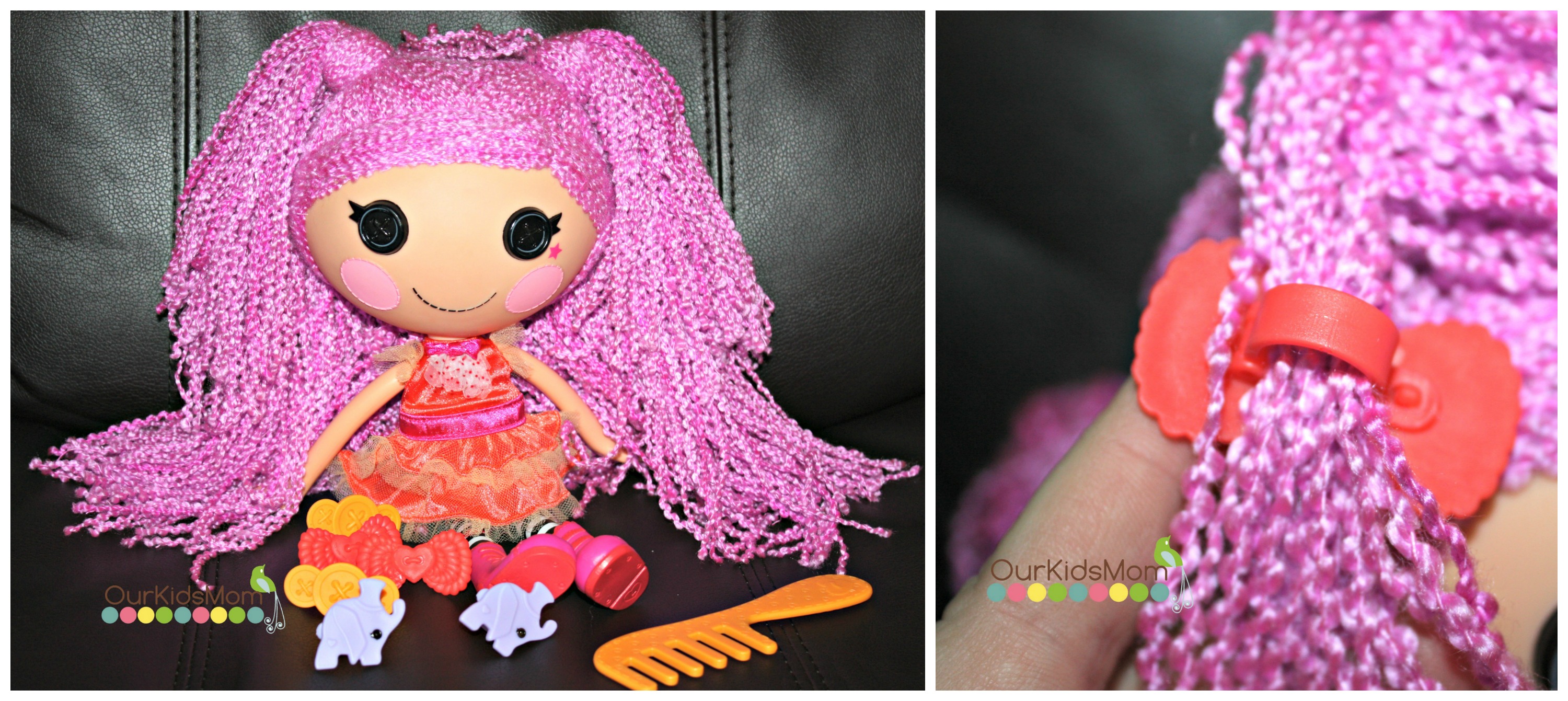 Peanut Big Top Loopy Hair comes with some hair clips and a nice chunky hair comb that you can use to actually comb her hair, yes you can comb this yarn it's great! The hair clips I find are hard to use, you need just the right about of hair in them, if you don't have enough then they just slide out. If you have too much then the clips wont stay closed. I have noticed my daughter just kind of gave up on using them and uses her own alligator clips that stay put.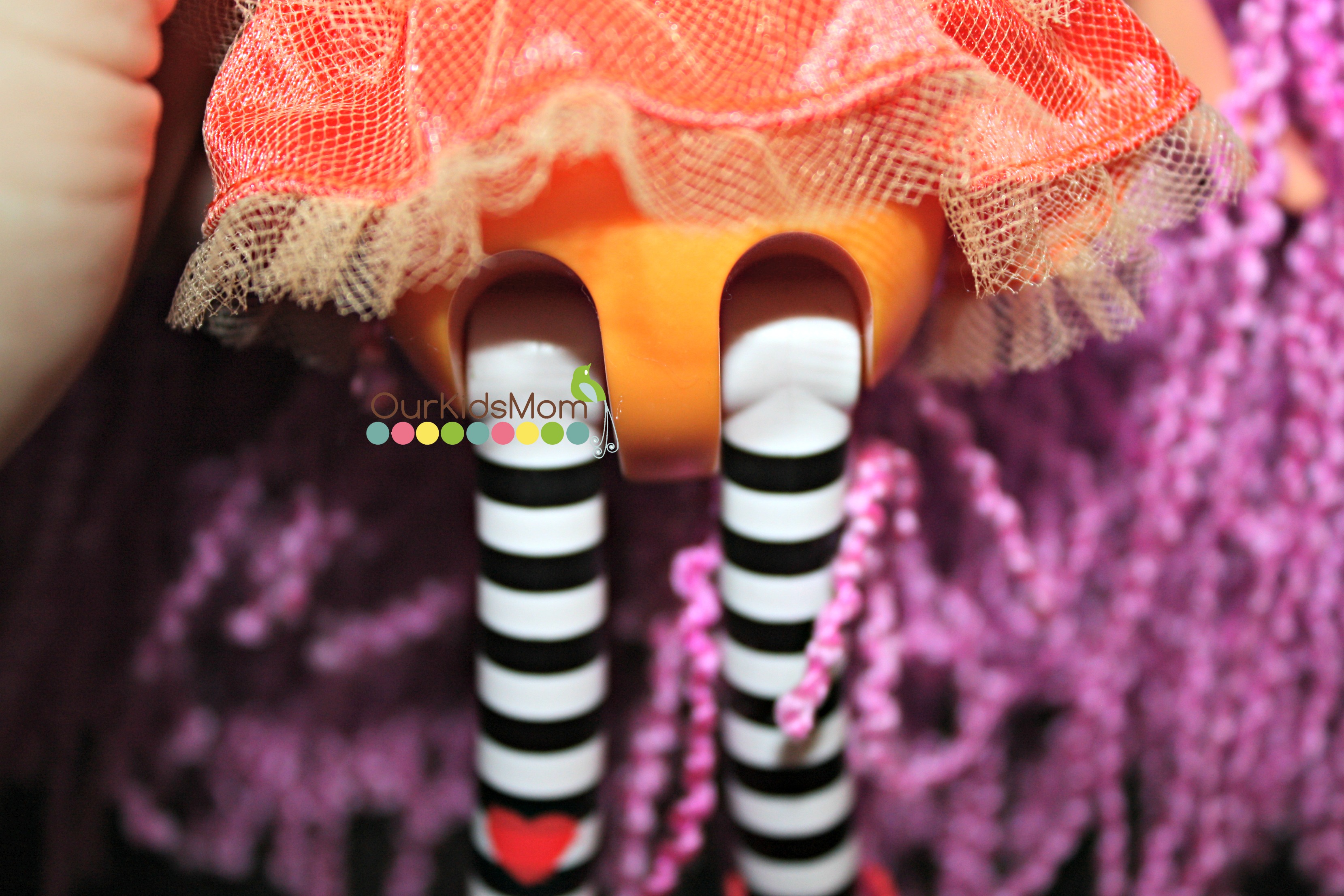 The legs and arms on this dolls are on a hinge which move freely and easily.  This doll is not a soft snugly doll… it is hard, and does focus on being able to play and style the hair. I find McKenna playing lots with her Peanut Big Top Loopy Hair trying to practice doing pony tails and put in hair clips. She says "I like her hair it feels so soft and squishy". You can purchase Peanut Big Top Loopy Hair on Amazon.com for $34.99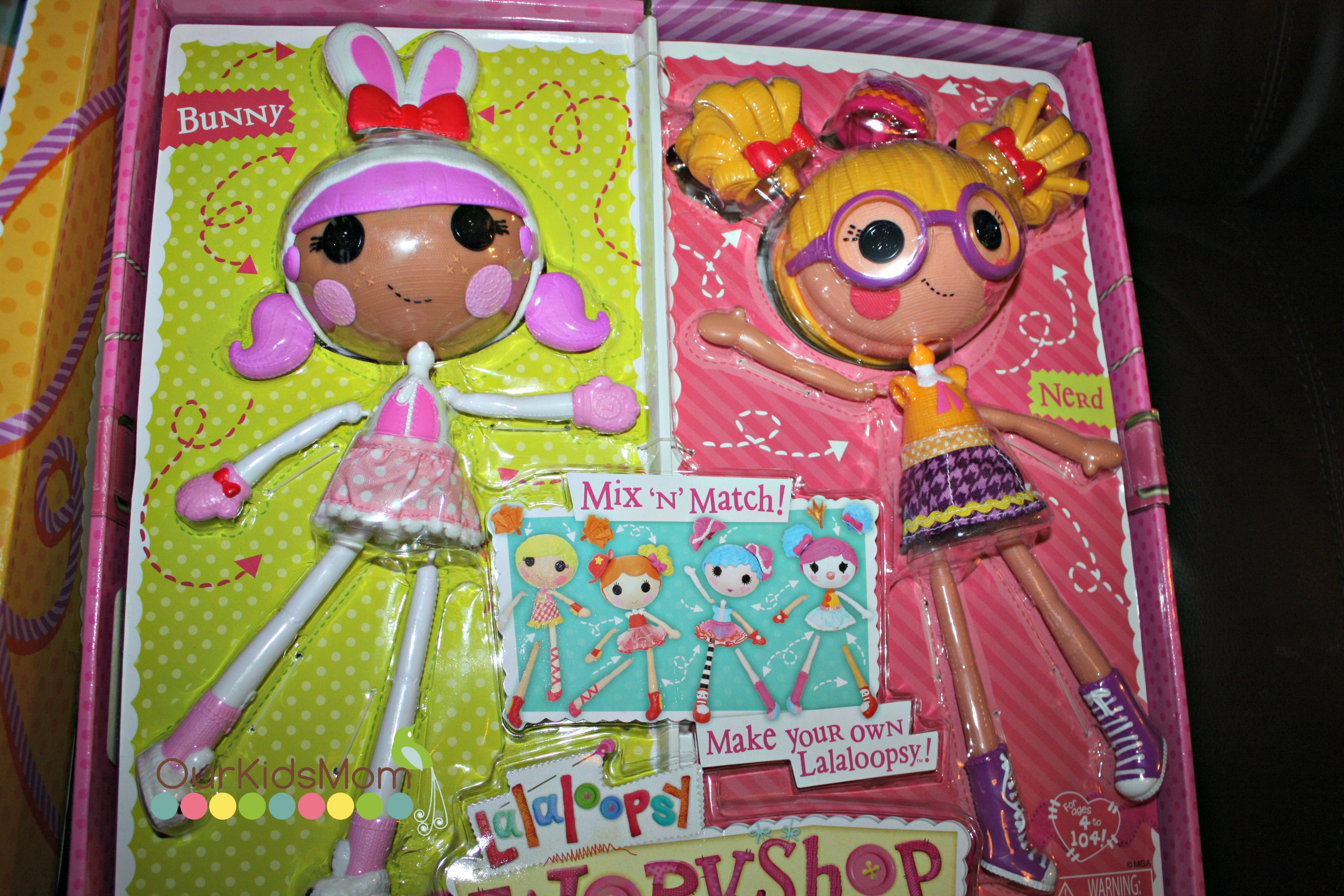 The Lalaloopsy Mix and Match Workshop I find is kind of on the line of Mr. Potato head. There are holes in the top of the head to mix accessories and swap parts.

When giving the parts to my kids to put together they found that it was difficult and too hard to put together. I took the arms and legs and had to push really hard to get them to snap into place. I was worried I was going to break off the tab that goes into the holes as they are pretty thin. The tabs being as thin as they are are pretty strong as they didn't bend or break.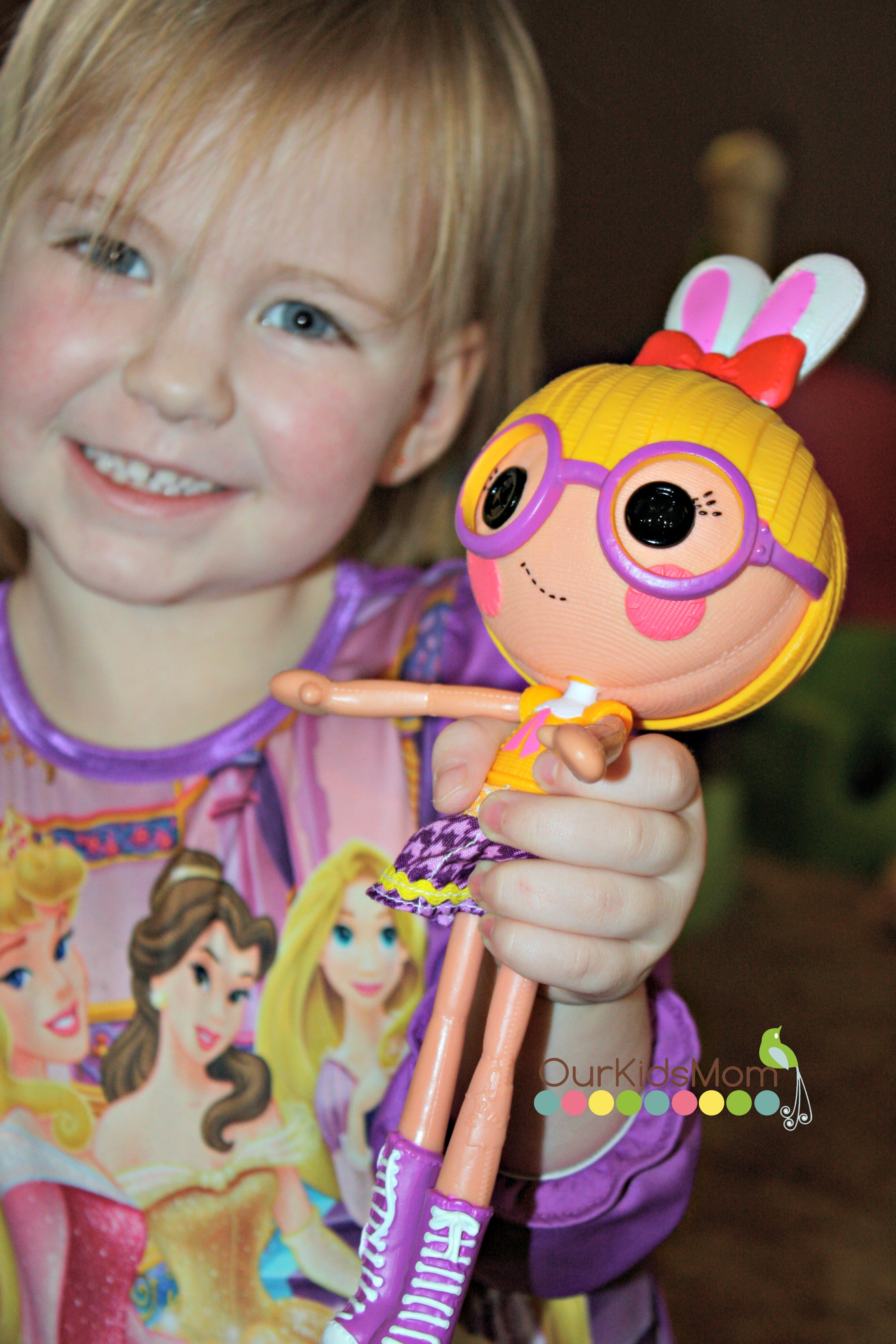 The kids play with them as they are… put together… and don't mix and match the parts as I had a hard time putting them together and it takes a lot of me pulling to get them to come out. The idea of the mix and match is great and the dolls are pretty cute, but the kids have to be pretty strong to mix and match the parts.
Overall I do like the Lalaloopsy line of dolls out, they are pretty cute and innocent for little girls. My 3 year old daughter loves playing with all 3 of her Lalaloopsy dolls, and I will be buying some Lalaloopsy dolls as presents for some little girls. You can purchase the Bunny and Nerd mix and match Workshop on Amazon.com for $24.99