Lalaloopsy Babies First Steps on DVD
Sample received. All opinions are my own.
I am brand new to the world of Lalaloopsy. I had heard of them and had seen toys and such in stores, but had no idea of the storyline.
I did some a quick background search and found out that the Lalaloopsy friends are Lala's, living in Lalaloopsy Land, who magically came to life when their last stitch was sewn.
Each Lala has a unique personality reflected in their name and a pet.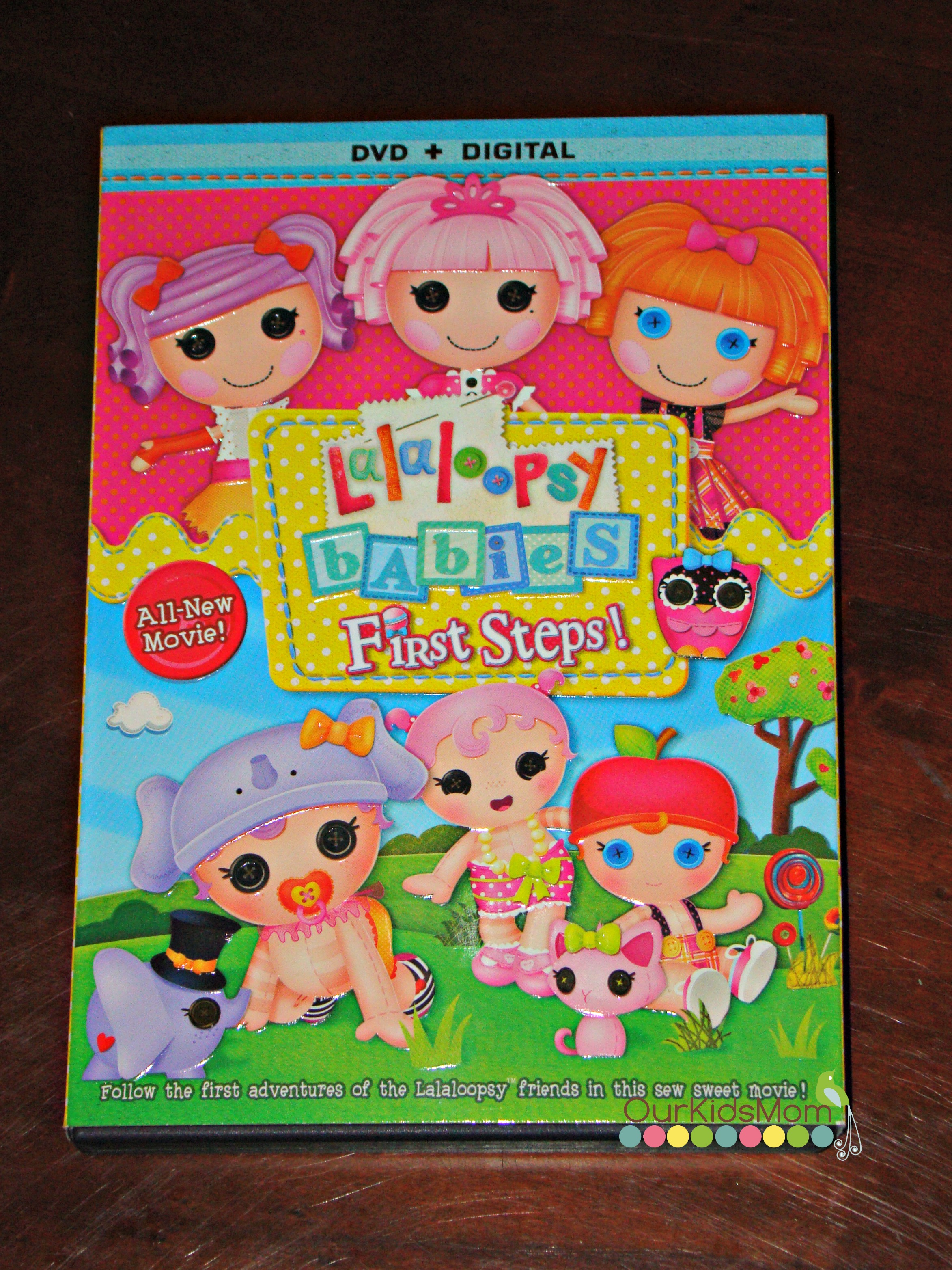 I have two young girls, aged 3 and 5, who had already watched some Lalaloopsy on tv and were very happy to sit down with me and watch the Lalaloopsy Babies First Steps movie.
Right away I noticed that everything in Lalaloopsy Land looks to be sewn with lots of buttons and fabric textures in the graphics.
In the movie, the girls find an old scrapbook filled with baby photos of them. Each page brought back memories for a different Lala which reminded them of how they started to discover their unique personalities and met their pets.
One memory was how Jewel Sparkles met her pet cat and found her lucky Tiara, another was about Crumbs Sugar Cookie and how she met her pet mouse and discovered her love of baking.
It was a cute movie that both of my girls and I enjoyed together and at just 45 minutes long it was a great length for a little down time in the middle of a busy day.
My girls are very excited to have the movie on DVD to take in the car as well.