I am part of the PTPA Brand Ambassador Program with Kobo and I received Compensation as part of my affiliation with this group. The opinions on this blog are my own.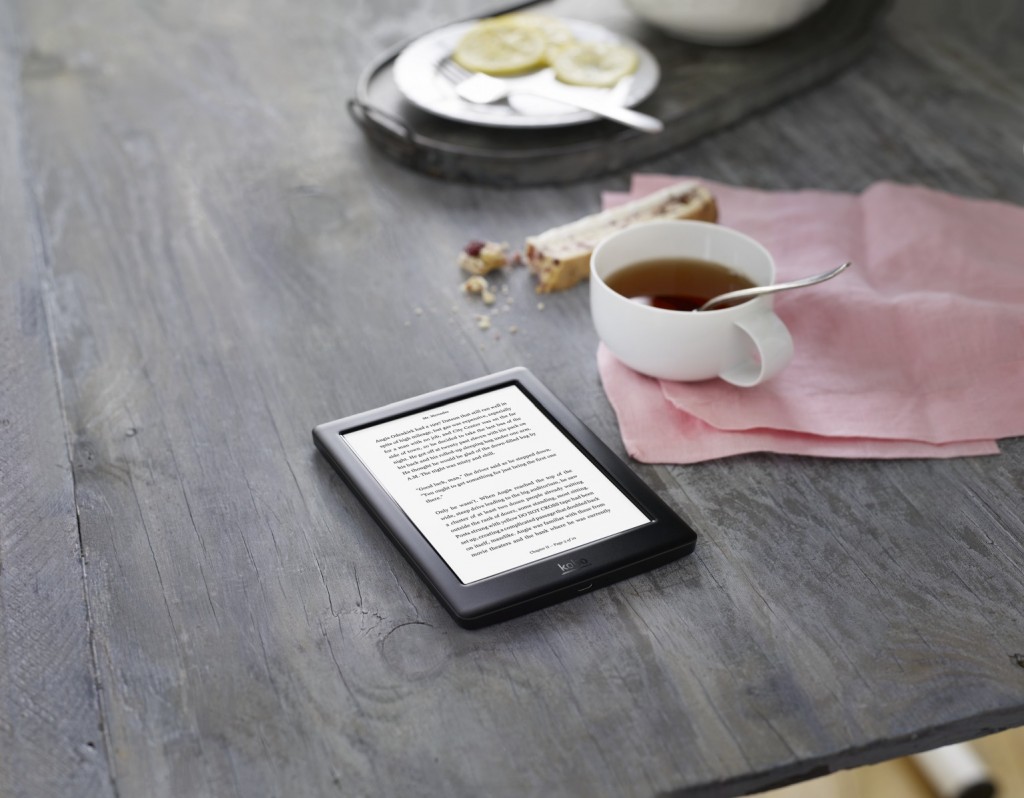 I was recently contacted and asked if we would like to take the Kobo 7 day reading challenge. Basically in a nut shell they wanted us to put down the paper books and read from only the Kobo Glo HD for 7 days straight.
While looking into the Kobo Glo HD I found that it offers the best high-definition front-lit display at the best price to ensure booklovers can read with crisp, clear clarity – just like print on paper. Everything I read mentioned Kobo Glo HD's thin, lightweight design delivers an unparalleled, comfortable reading experience.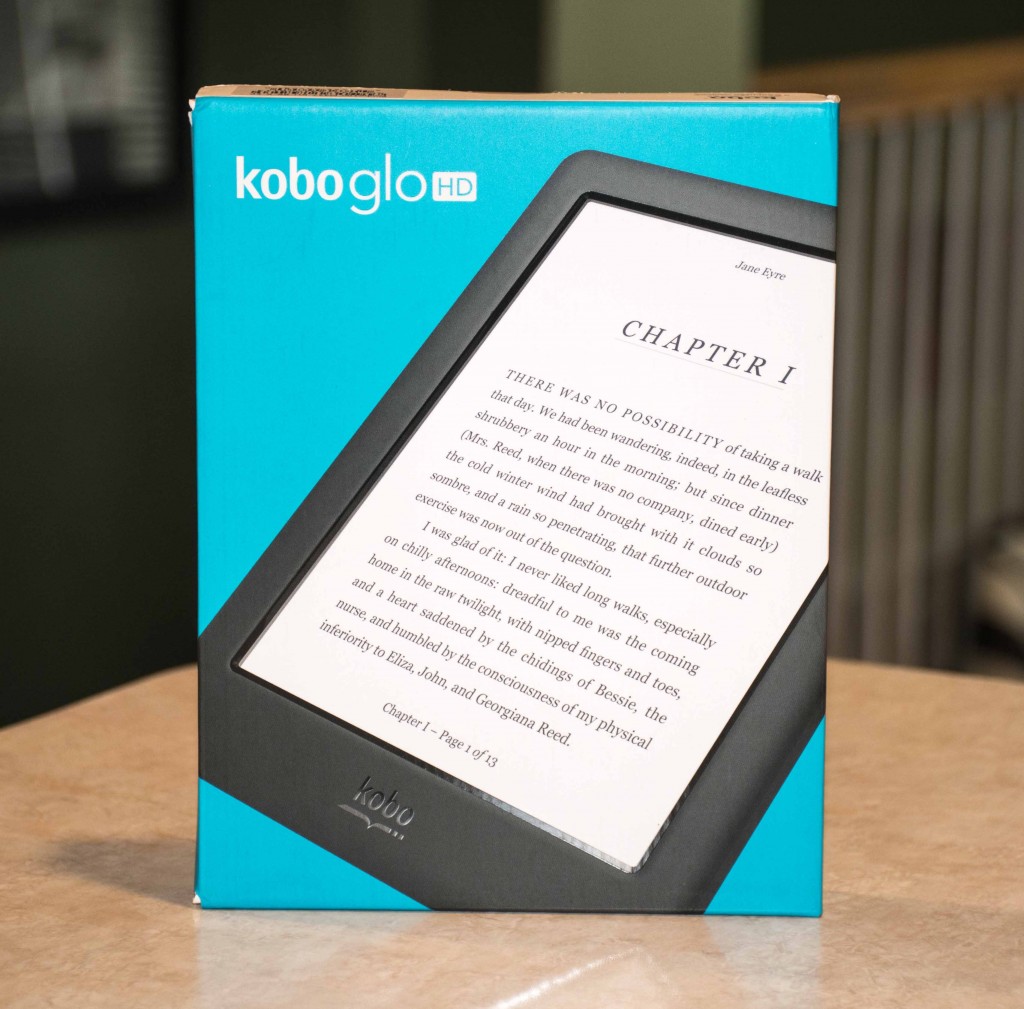 My husband is a serious book addict, so when I asked if he wanted to try this he eagerly said yes.
Some of the specs of the Kobo Glo HD include:
Display: 6" Carta E Ink HD touchscreen with ultra-high resolution of 1448 x 1072, 300 ppi
Device Size: 157 x 115 x 9.2 mm
Weight: 180 g
Connectivity: Wi Fi 802.11 b/g/n and Micro USB
Processor: 1 GHz
Light: Fully adjustable built-in ComfortLight technology.
Button: Power on/of f
Storage: 4 GB
Battery: Up to 2 months  based on 30 minutes of reading per day with both the ComfortLight and Wi Fi turned off
Content: More than 4.5 million of the best titles the world has to offer in books, comics and kids' titles.
Supports file formats: eBooks: EPUB, EPUB3, PDF, and MOBI
Comic Books: CBZ and CBR
Supports file formats: EPUB and Adobe DRM.
Read books borrowed from your public library.
Languages: English, French, German, Spanish, Dutch,
Japanese, Italian, and Portuguese.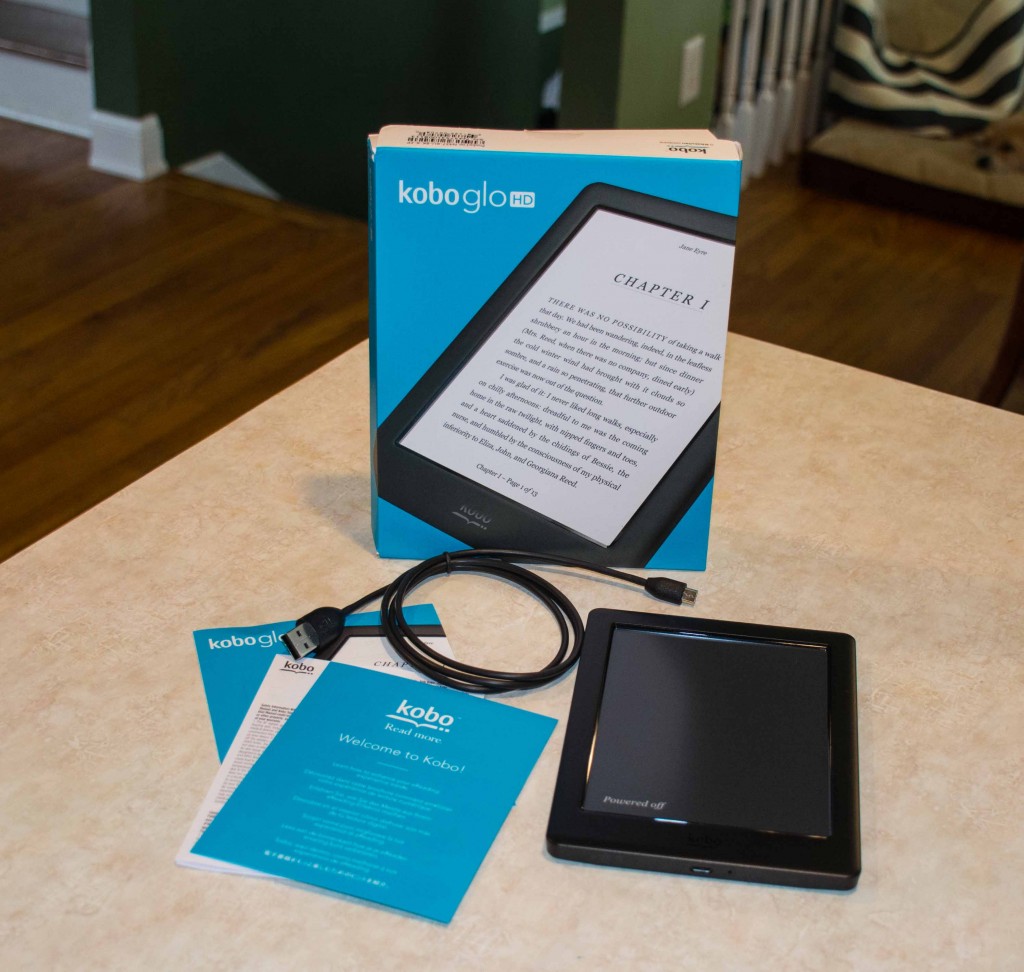 The Kobo Glo HD was very intuitive to set up and use.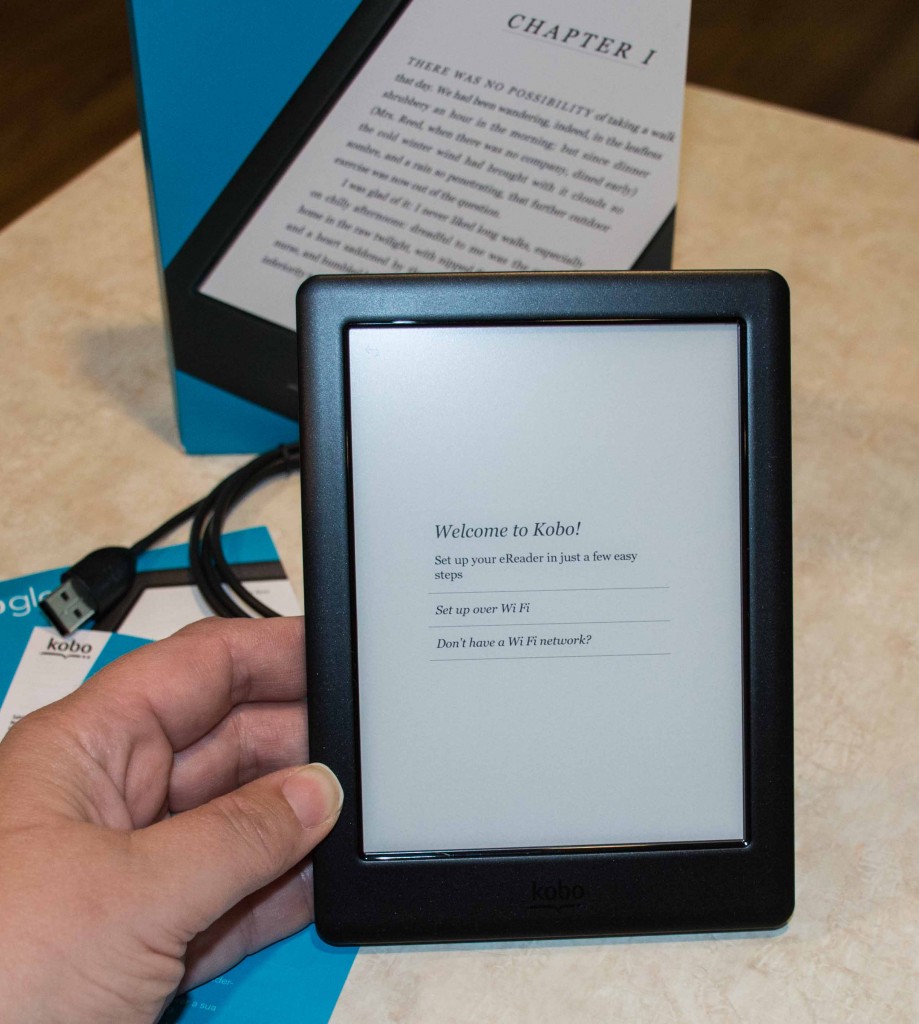 We immediately noticed how light, compact, and easily readable it was. My husband's first comment after setting everything up was that it was very intuitive and flipping through the pages of a book was simple.
My husband dove into the challenge immediately and carried the Kobo Glo HD with him everywhere. There are occasions at work that he had a few minutes of down time to fill. He was able to just pick up the Kobo and read during that time. Typically he would not have a paper book with him during this time.
Because of the size of the Kobo Glo HD, my husband is able to carry it with him almost everywhere he goes. It slides into the cargo pocket of his shorts easily. This allows him to have it with him even on occasions like at the doctor's office, he was able to read a few pages and tuck it back into the pocket when his name was called.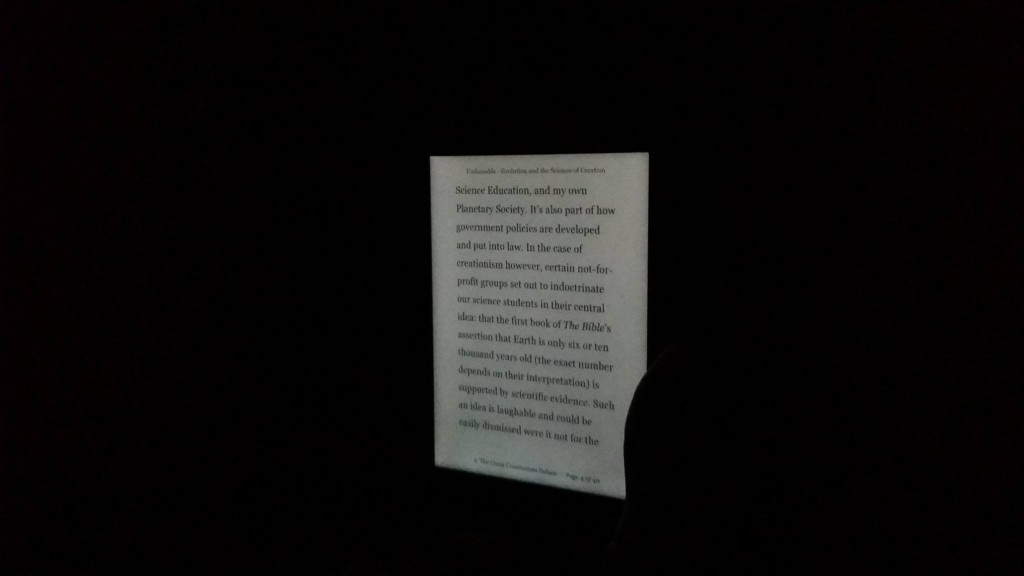 One of his favorite features is the "glo" feature. He can now read in bed after the lights are out without bothering me.
He also enjoys being able to sit in low light in downstairs family room and read while the family it watching tv. We typically try to find something we are all interested in, but on the occasion that he wants to be with us but isn't quite interested in the show he can now flip through a few pages of his book.
Overall, this challenge was a success for the Kobo Glo HD.
Why? Because you can…
Enhance your reading experience. Get more from the reading experience you know and love when you want the comfort of the clearest, most book-like 6" HD Carta E Ink touchscreen with fully adjustable ComfortLight and the convenience of adjustable fonts, sizes and margins.
Read conveniently. Lighter than a hardcover book and portable so you can store up to 3,000 eBooks and carry your entire library with you. With a battery life of up to 2 months, read an entire eBook on a single charge and enjoy the freedom of leaving your charger behind.
ShapeRead instantly. Get easy and instant access to Kobo's 24/7 eBookstore through Wi-Fi. With millions of the best eBooks at your fingertips, you have the ability to start your next read whenever you want.
Read continuously. Discovering your next great read is easy with personalized recommendations, free previews and reviews, or by simply browsing the Kobo eBookstore.
Download The Kobo App! It can be used on many devices, making reading easy and accessible.
Something Cool for Kobo Glo HD Owners 
Kobo Welcome is the first ever free concierge service for tips on getting started, eBook recommendations, great deals & more. Exclusive to Kobo Glo HD owners. Available 9AM – 9PM local times, 7 days a week.
Connect with Kobo:
BUY IT:
You can purchase a Kobo Glo HD on the Kobo site
*** COUPON CODE ***
Recieve 35% off a list of discounted eBooks (kobo.com/discountable) using the code: ourkidsmom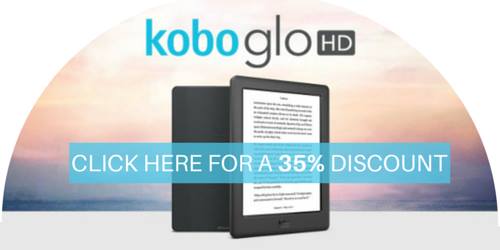 Discount code is valid for 35% off select eBook purchases from this page and select lists. Discount will be confirmed at checkout. Offer valid until June 30, 2015 at 11:59 PM EST. This offer is not valid in conjunction with any other offer or promotion and cannot be used to adjust amount paid on previous purchases. Discount code must be entered at time of purchase to qualify for this discount. Discounts cannot be applied nor the discount value refunded once a purchase is complete. Rakuten Kobo Inc. reserves the right to change or cancel this offer at any time without notice.
WIN IT:
200 Readers across the web will win a $10 gift card. 
Kobo Mom 2 Mom Challenge
Rules:You do not have to be a blogger to enter/win. An email address is required to enter. The winner will be chosen randomly through Rafflecopter and contacted via email. A reply to the winning email is required within 48 hours before a new winner is chosen. One person entering per household please. US ONLY please.
This giveaway ends at 11:59 PM EST on June 17, 2015.