The Kitten Bowl III is Back
This post is brought to you by the Hallmark Channel. All opinions are my own.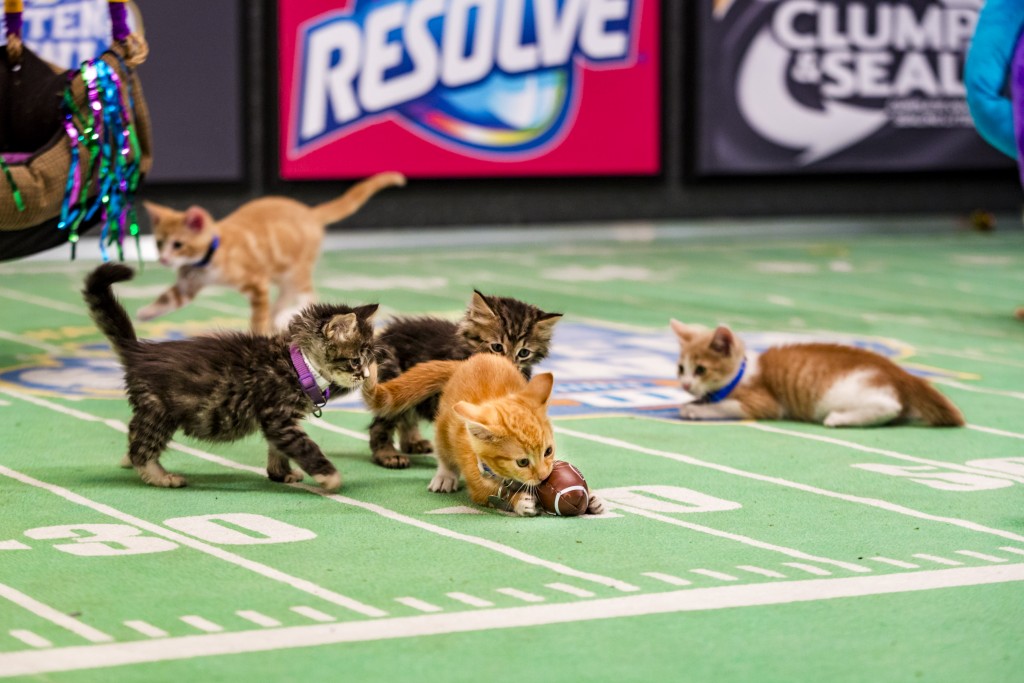 As a family of cat lovers and not huge fans of football, we love indulging in a big game day tradition of watching the Kitten Bowl.
What is the Kitten Bowl?
The "Kitten Bowl" is a feline catstravaganza presented in association with North Shore Animal League America (the nation's largest no-kill shelter and animal adoption organization) and Last Hope Animal Rescue and Rehabilitation. The "Kitten Bowl" is a star-studded lineup that includes legendary New York Yankees radio voice John Sterling and award-winning reporter, sports analyst and commentator Mary Carillo as "Kitten Bowl's" official play-by-play announcer, and Boomer Esiason as the Feline Football League's (FFL) Commissioner.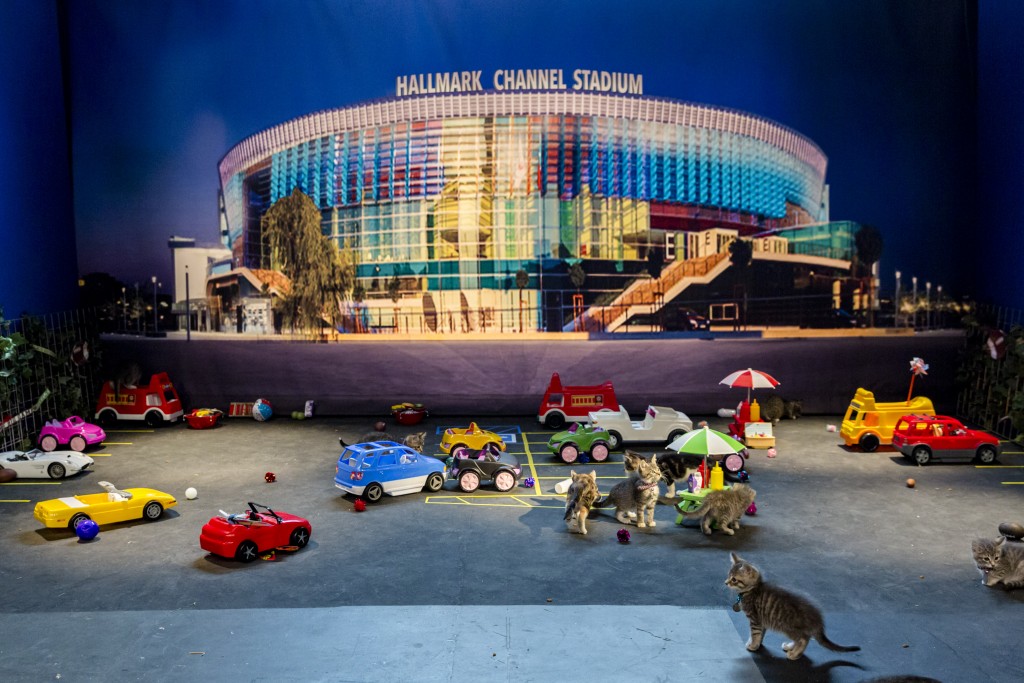 The Kitten Bowl III brings us yet another year of fun and laughter that brings to light the needs of abandoned cats everywhere. Each year, Hallmark Channel has worked to "open the stadium doors" and announce the Kitten Bowl as a great way to present the most athletic and adoptable kittens out there.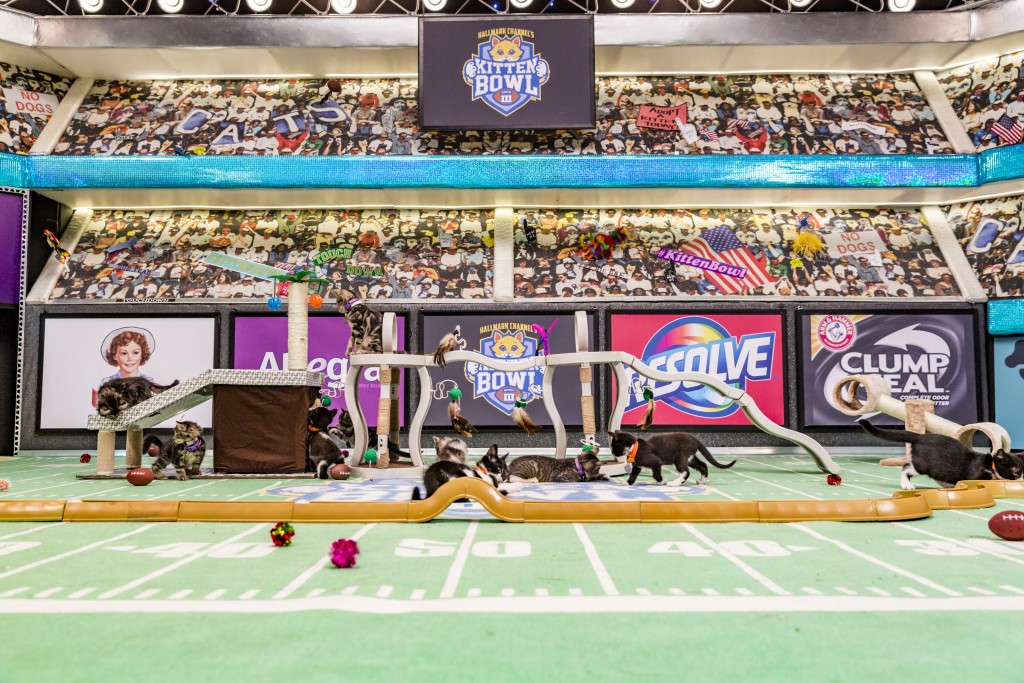 In an effort to make aware the need for more animals to be adopted, the Kitten Bowl brings the cute and cuddly kittens together for a fun athletic event. This year, the event will feature animals from North Shore Animal League America and Last Hope Animal Rescue and Rehabilitation.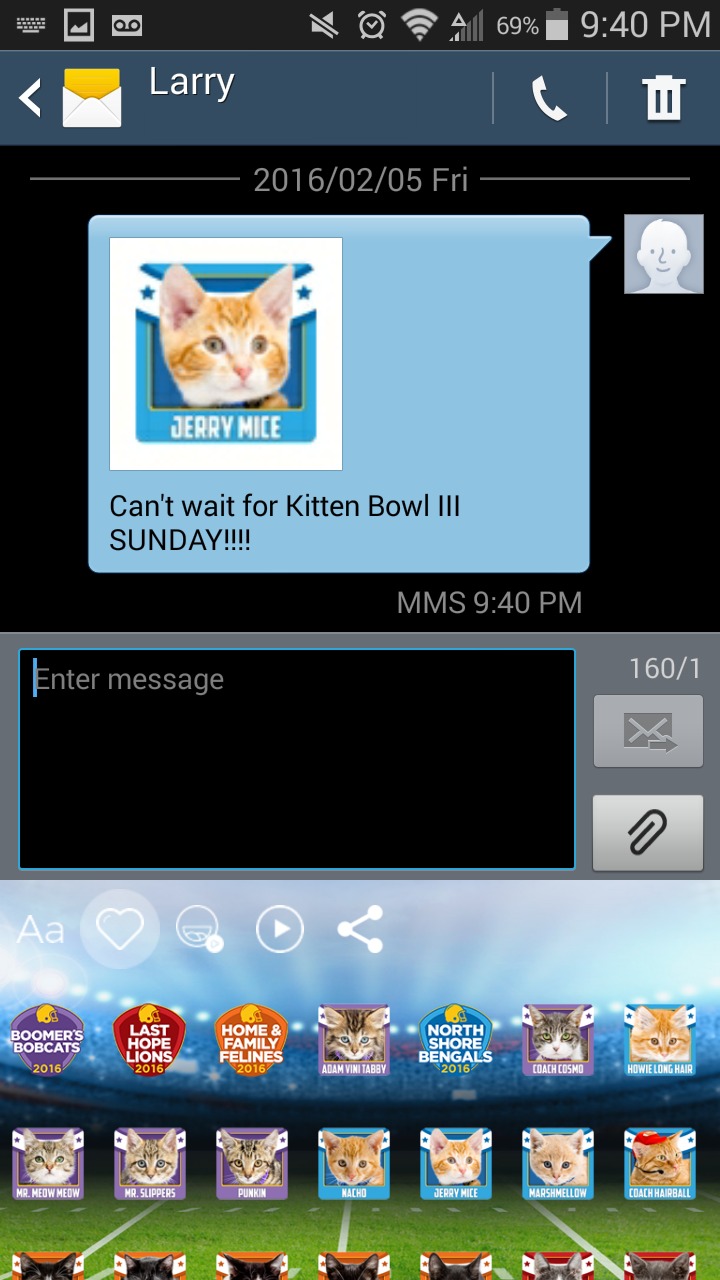 Yes, watching the fun series of kitten videos is far more fun for our family than some stuffy old football game! This year we can even have fun with the Kitten Bowl Emoji App while we watch the fun event! That's a great way to get everyone involved having fun, laughing and focusing on something cute and cuddly.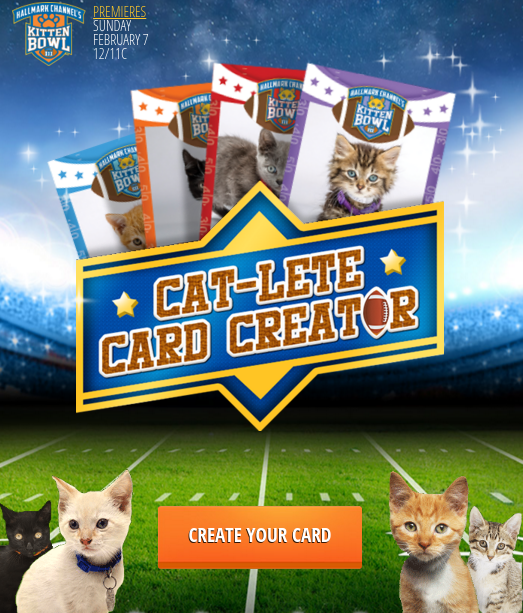 During and after the game, viewers can share their favorite kitten players. Rob Gron-Cat-Ski, Howie Longhair and Coach John Hairball are some of the fun featured kitten players that everyone will be cheering for and excited to see in action on the screen. Make your own favorite feline part of the festivities by uploading their photo to the Cate-Lete Card Creator to create your own player card.
The best part of the kitten bowl, however, is the fact that Hallmark Channel is bringing awareness on a national level of how many kittens need new forever homes. While the kittens are adorable and the faux football game is a cute idea, the real star of the show is the way these kittens are featured in hopes of finding an adoptive family to treasure them forever after the games end.
This year, tune in for the Kitten Bowl III (airing on Feb. 7 at 12 pm EST) on the Hallmark Channel, utilize the fun free Kitten Bowl Emojis App and even make your own Cat-Lete card with the Cat-Lete Card Creator to bring awareness to your friends and family about the love of a newly adopted kitten.
Join me live during the event and share on Twitter using #kittenbowl and @HallmarkChannel
Find and follow along at the Kitten Bowl website and Hallmark Channel on Twitter and Facebook