Walt Disney World, one of the biggest resorts in the world, is extremely well-liked and offers so many attractions and things to do that it is hard to see them all in one trip. Most visitors to Disney World often find themselves planning for a return trip. Or, in many cases, they think of returning as frequently as they can in their lives. Every vacation and every dollar spent are always worthwhile since each offers a different experience.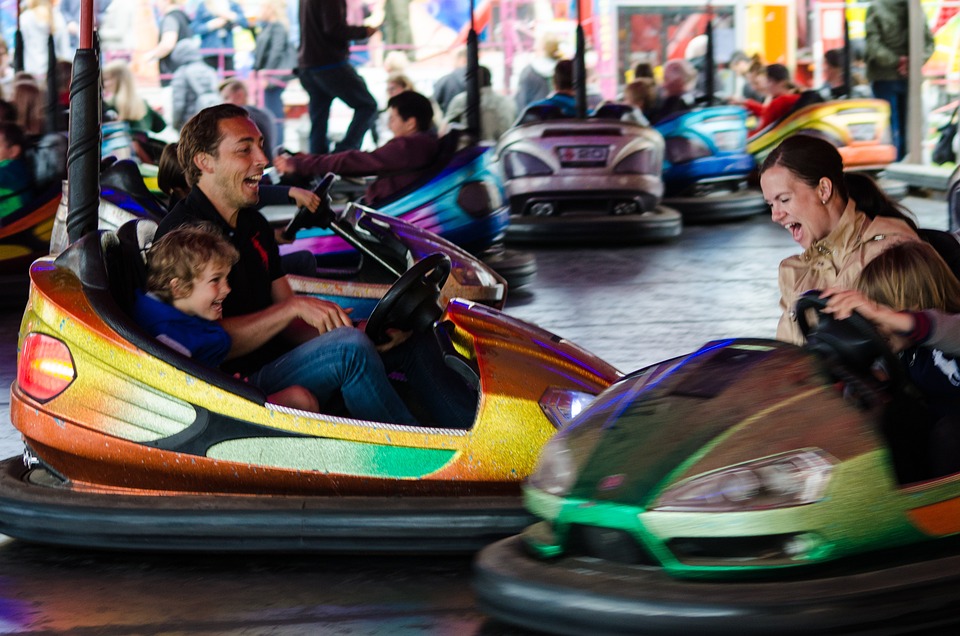 Image Source: Pixabay
Disney World has lots to offer, and if you plan your trip right, for both children and adults, you can make it through as cheaply as possible. Children can enjoy the rides and amusement parks while parents can enjoy a variety of Fine Dining restaurants.
Parents Love the Fine Dining
Even amid Disney splendor, you still need to eat. Meals at Walt Disney World may range from a fast burger and milkshake to a thoroughly engaging experience. However, not all cuisine — or experiences — are made the same.
You should divide meals at Disney World into two categories: Regular dining establishments or lunches might be used as a stopover before returning to the action. Then there are menus, which may serve as entertainment and a method to avoid crowds when viewing characters or performances.
Are you looking for good restaurants in Downtown Disney? Every day of the year, the Downtown Disney District is open and ready for your convenience, whether you are in the mood for a morning smoothie, some mid-afternoon souvenir shopping, or a nightcap after the fireworks. Typically, Downtown Disney is open from 8 AM to midnight or 1 AM, especially on weekends and during peak seasons.
On weekdays, it could, however, close early. It's strongly advised to check the schedule before you visit Downtown Disney.
Make sure to reserve a table for a sit-down lunch in advance if you wish to partake in one at Disney World. Although you may change your mind and cancel or amend, it's nice to have the choice of waiting in the air conditioning.
Bar seating is available on a first-come, first-served basis at many restaurants in the Downtown Disney District. This is also an excellent alternative for dining out without reservation.
If you're staying at one of the on-site hotels, ordering food to go and enjoying it on your hotel room balcony is another simple way to eat in the Downtown Disney District.
Kids Love the Teacup Ride
Certain Disney Parks rides are more recognizable than others; they are often found in several theme parks worldwide and frequently have a cult following among Disney fans. The Mad Tea Party (often known as the "teacup ride" or just "teacups") is one of these rides.
Five of the six Disney theme park locations across the globe have iterations of the Mad Tea Party, some of which go by somewhat different names. But every ride is based on the Mad Hatter's unbirthday scene from Walt Disney's Alice in Wonderland (1951).
The Mad Tea Party ride can be found at the following locations:
Anaheim, California

Orlando, Florida

Marne la Vallee, France (named "

Mad Hatter's Tea Cups

")

Hong Kong, China (named "Mad Hatter Tea Cups")

Tokyo, Japan (named "Alice's Tea Party.")
Mad Tea Party Ride allows kids and adults to put themselves inside a giant, colorful teacup, then spin about in a riot of hues and music. Sailing back and forth around a tall teapot as the party begins, joyous music fills the room. Fast steering is required for a bumpy ride, but if dizziness is not for you, enjoy a leisurely rotation around the table by turning slowly. 
You should occasionally treat yourself and your family to a fun day out, right? The Walt Disney Company extensively accommodates your desire to indulge and explore while on vacation. They feature several upscale restaurants serving some of the best cuisines in the world, and your kids will surely enjoy the fun rides and activities available.