Kids Can Make Their Bed Easily with Zippy Sack
Sample received. All opinions are my own.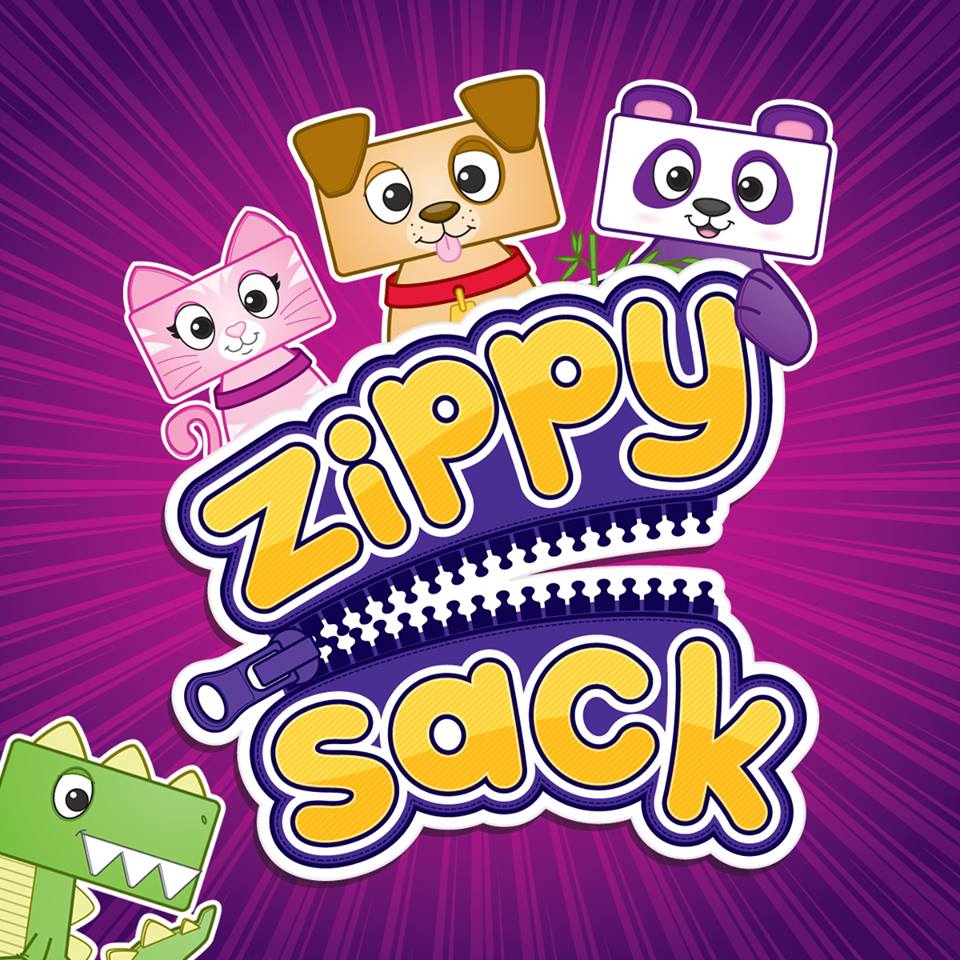 We have really been working at teaching our kids about responsibilities.  One way we have been doing this is by giving our kids chores.  They are responsible for unloading the dishwasher, helping with their laundry (to various degrees depending on age), and cleaning their own rooms.  We try and make sure that we are choosing chores for them that they can be successful at.
A while back I saw the Zippy Sack advertised on tv.  Right away I thought about how much it would help them to be able to make their own adjustable bed.  What I didn't realize until we got one though was how much it would make them WANT to make their bed.  What a bonus!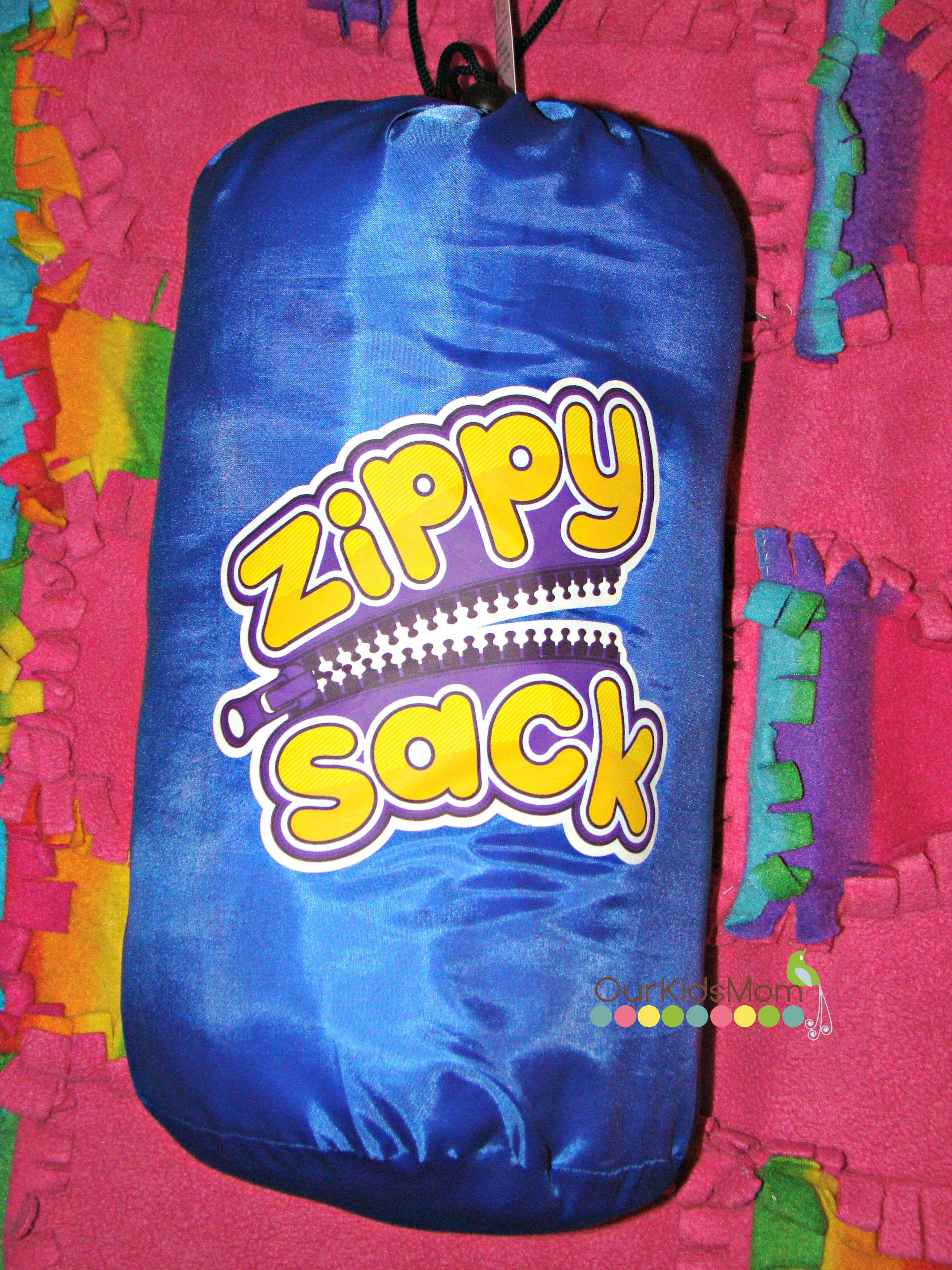 The Zippy Sack arrived in it's own carry case, making it so handy for travel or a sleepover.  When I took it out of the bag Brooklynn immediately commented on how soft it is.  She was right, it is made from a super soft and cozy fleece.  I love that it is durable and machine washable.  Putting it on the bed was so easy.  It slips onto the mattress on top of the sheets just like a fitted sheet. Apart from this, if you are looking for some nice collection of beds then visiting this site would be ideal as they have huge collection of different types of beds, be it crushed velvet beds or sleigh beds,they have it all.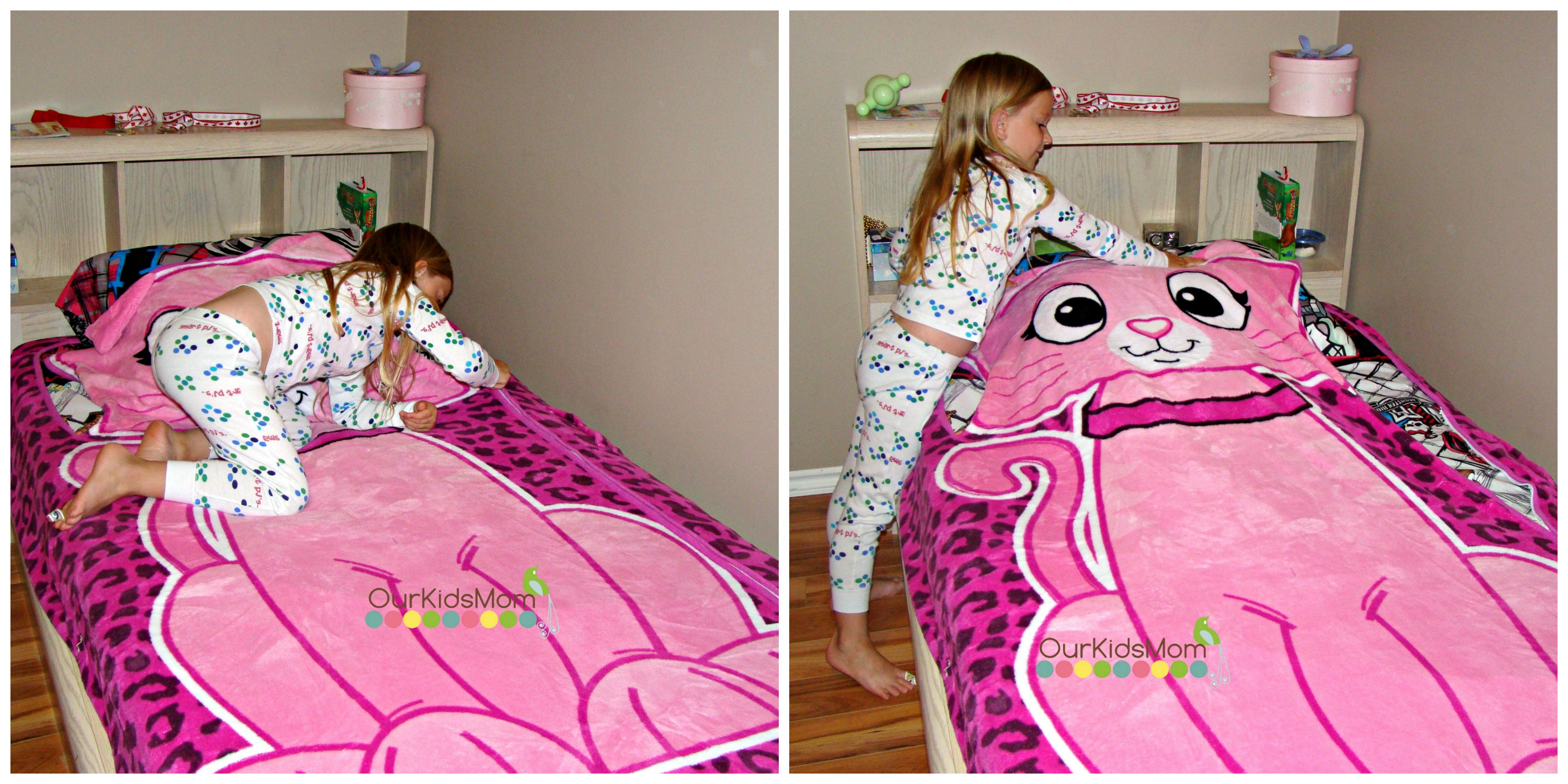 Once I put it on her bed Brooklynn had to show me how it works,  "Just zip and flip".  She was able to make her bed in under a minute with great results.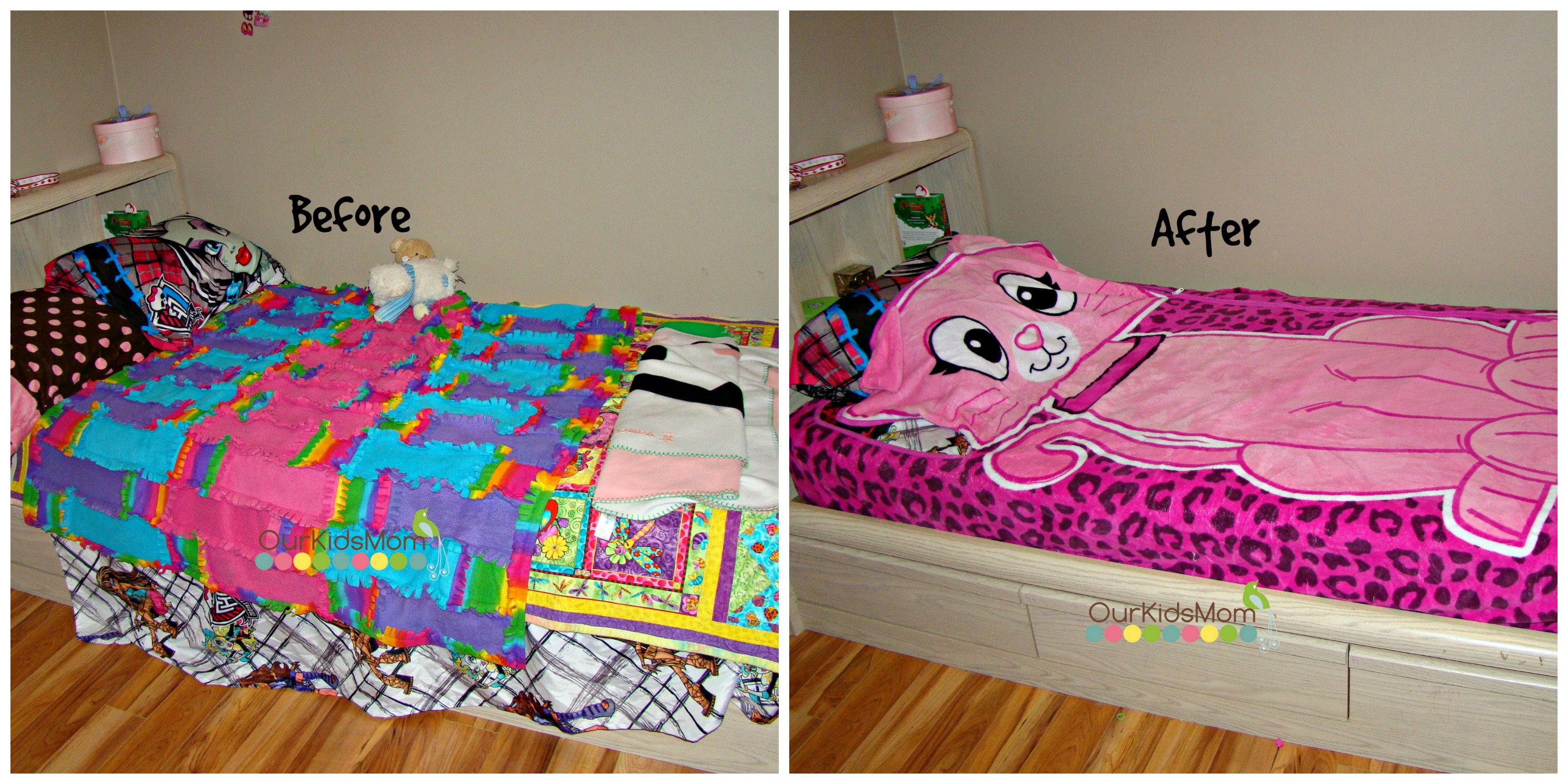 Once her bed was zipped up we could see how cute the pink kitty style is.  She was so excited.  I love how neat and tidy her bed is after she made it using the Zippy Sack.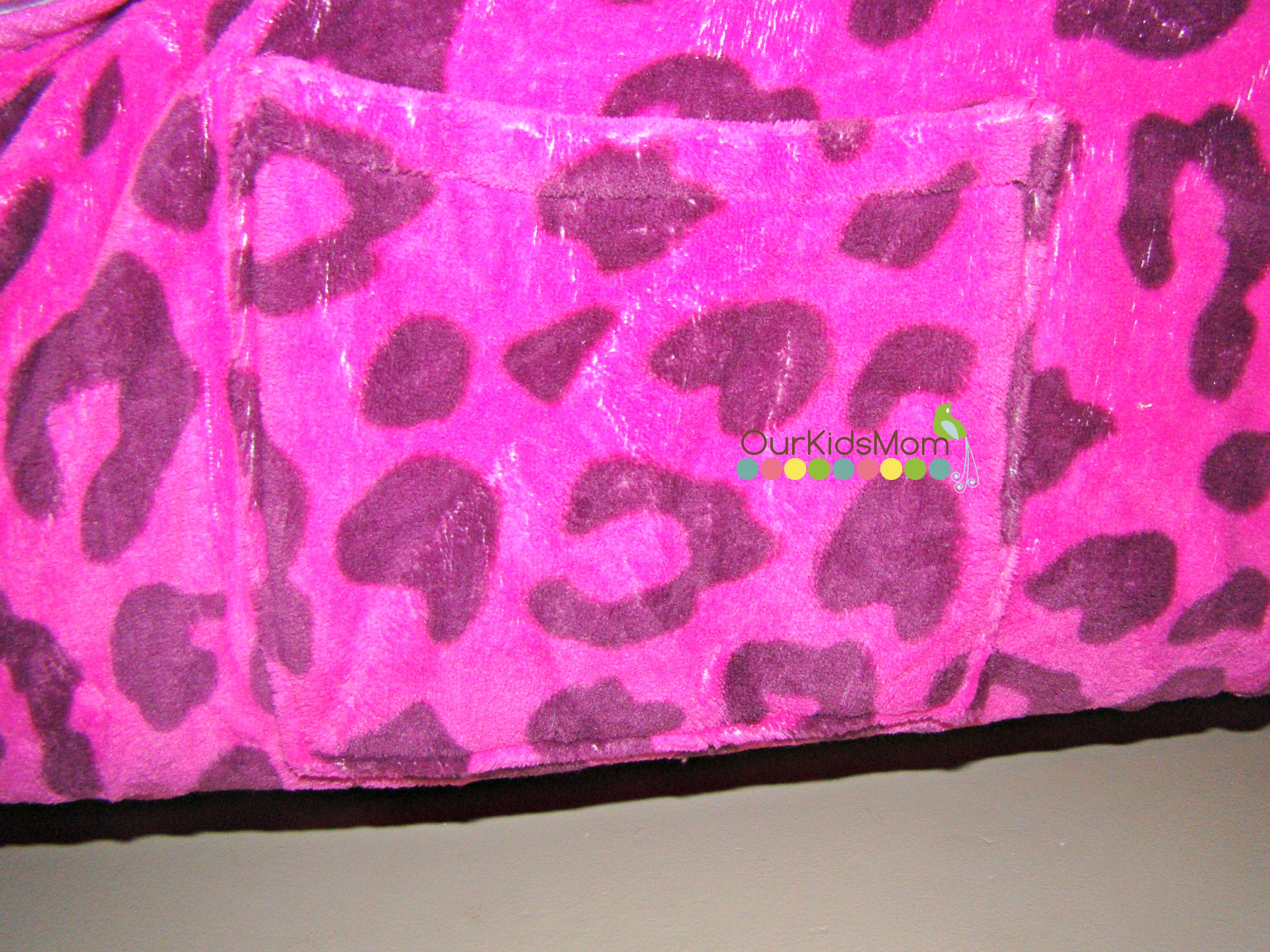 An unexpected feature for me was the hidden pocket on the side.  I thought that would be a great place to stash her flashlight.  The Zippy Sack comes with a zipper on one side, that side being the one the pocket is on. Because it is only on the side with the zipper the pocket ended up between the mattress and the wall. Having a zipper on both sides would be so much easier for her.  Unfortunately with the way we have Brooklynn's room set up, the zipper ends up on the side of the bed that is against the wall.
Regardless, my daughter really loves her Zippy Sack and loves to tell her friends all about hers.  She especially loved that she can't accidentally kick off her blanket in the middle of the night.  That is a problem all three of my active sleepers have.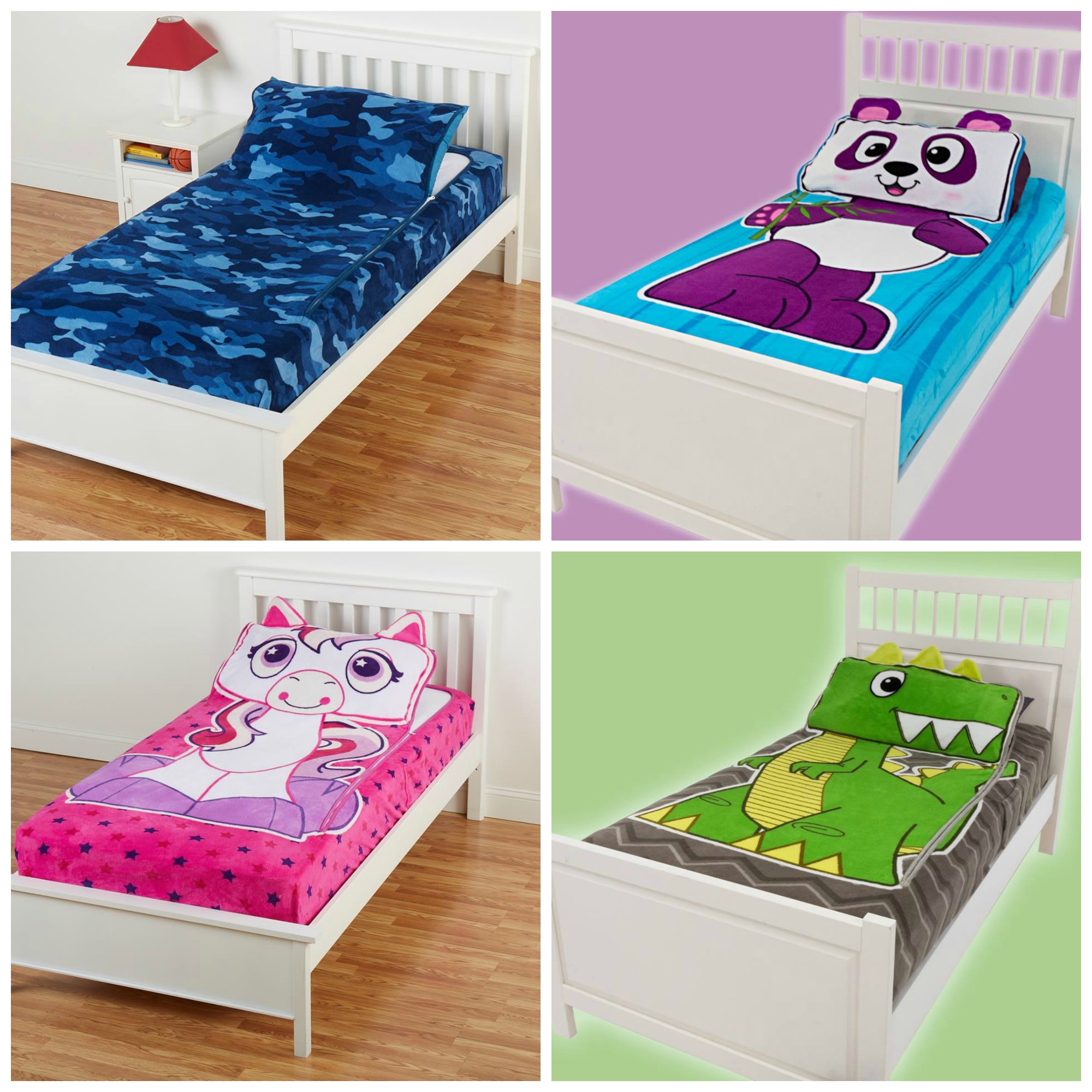 The Zippy Sack is available in 8 different designs, Puppy, Kitty, Panda, Dino, Pony, Robot, Flower Print or Camo Print.  There is something for everyone.
It also comes in two sizes, Twin ($29.99) or Full ($39.99).  Find yours online at zippysack.com.
Connect with Zippy Sack: