Kid Trax Ride On Bulldozer
Sample received. All opinions are my own.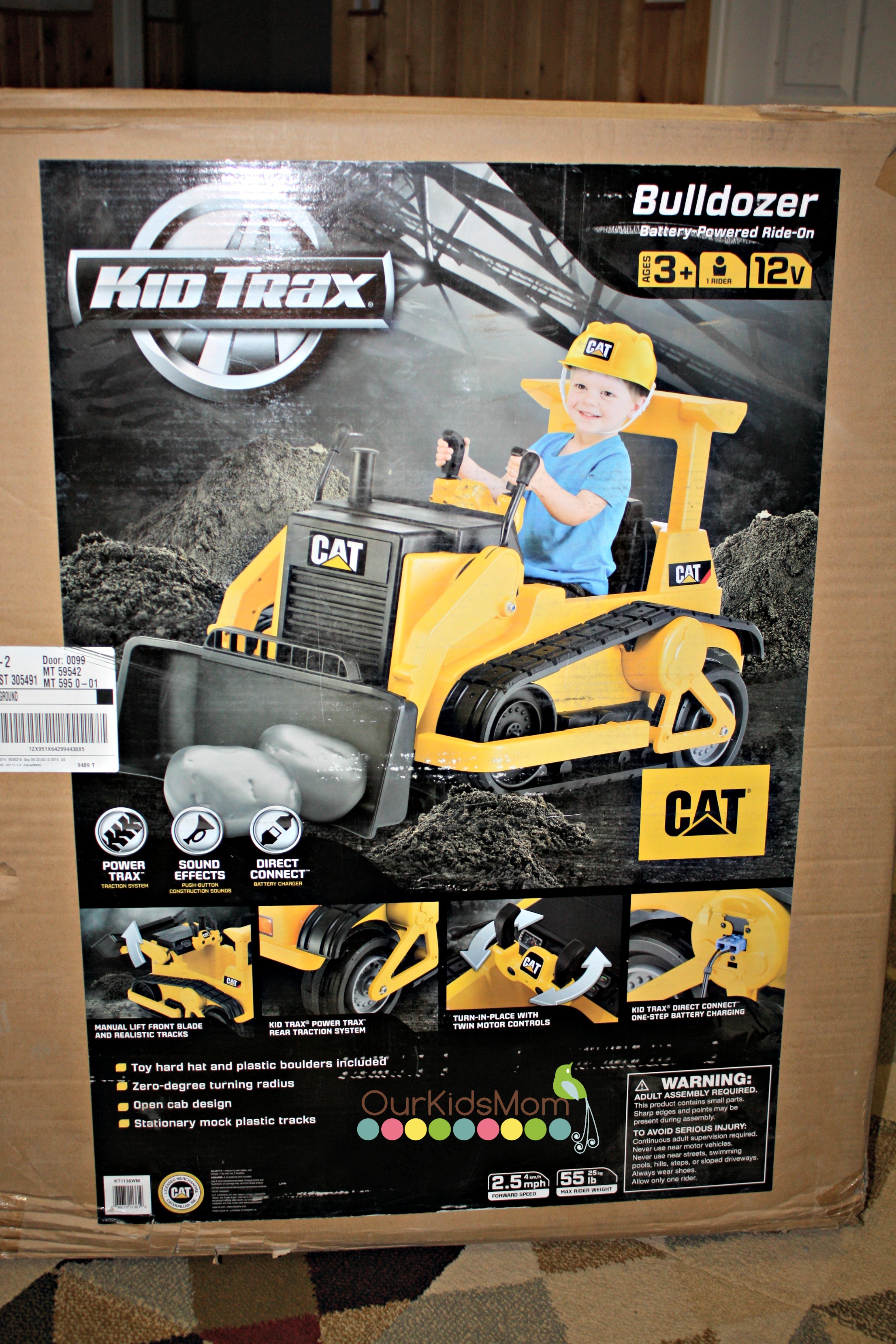 Christmas right around the corner and I have been having a hard time figuring out what we were going to do for my youngest. He's very independent, loves being outside, and enjoys just playing on his own. When I was told I was given the chance to review the Kid Trax Bulldozer I knew at first sight that it had Mason's name written all over it.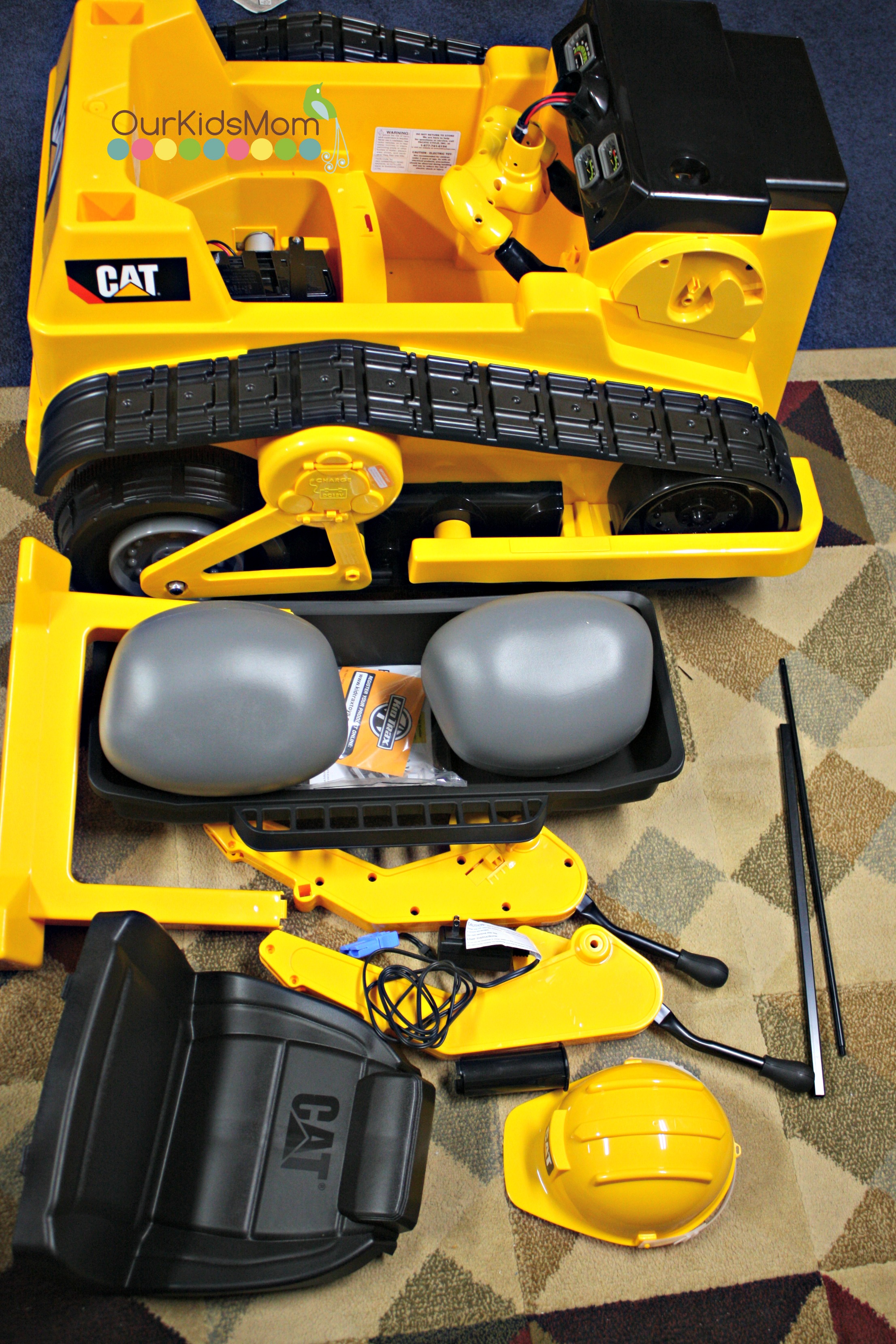 Taking it out of the box there is a little bit of assembly that needs to be done, but it didn't take long at all… in fact oldest assembled most of it. It also comes with two boulders for pushing around and a plastic hard hat.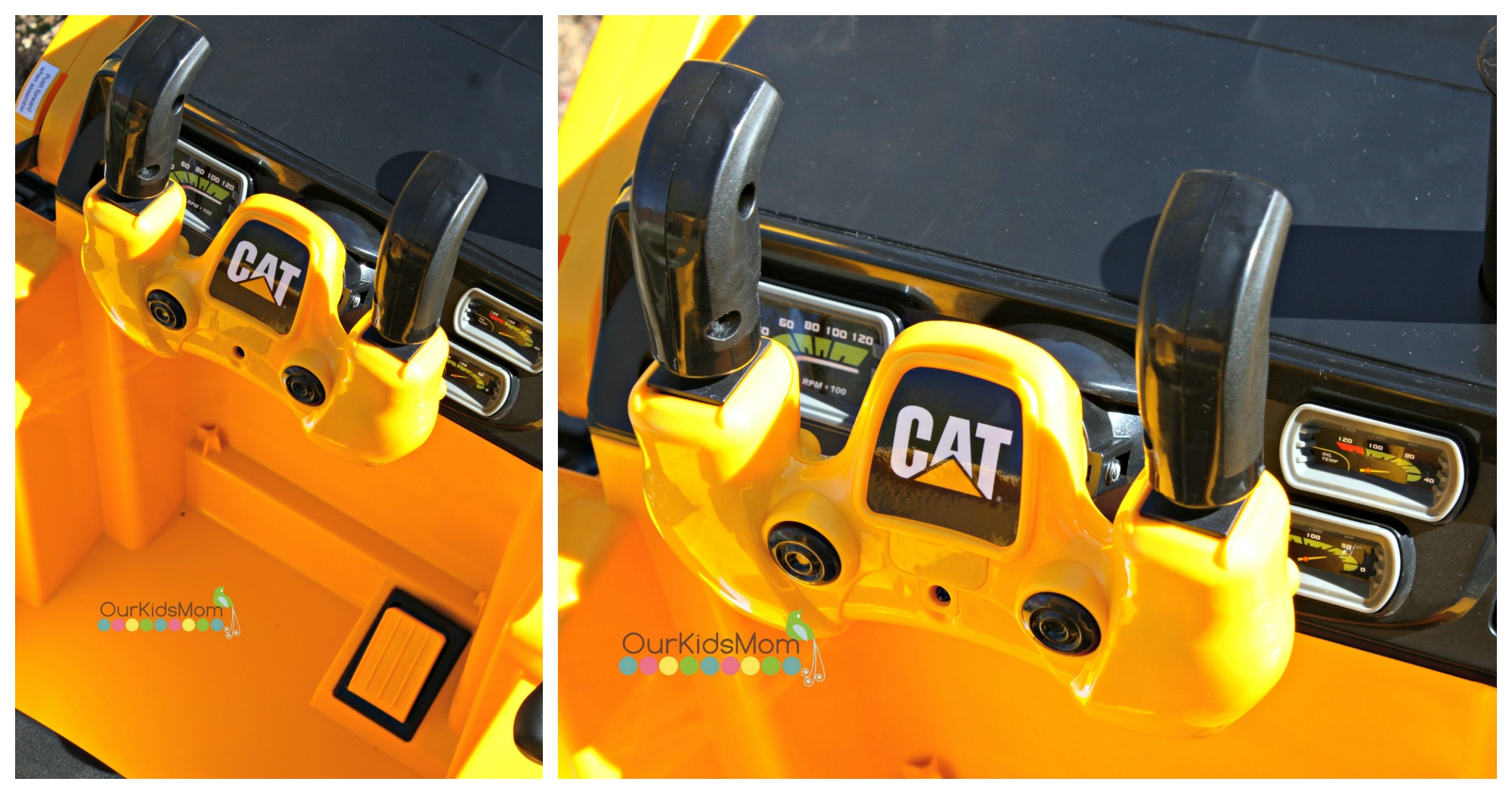 Jumping in Karson had a blast driving it. There is both forward and reverse with a speed of 2.5 mph. In order to move you have to be pressing down on the foot peddle as well as pushing the steering handle forward to move forward or pulling backwards to back up. The steering is smooth with a zero turning radius, just like a real bulldozer. The front wheels on are a swivel caster wheel to allow for that zero turning radius.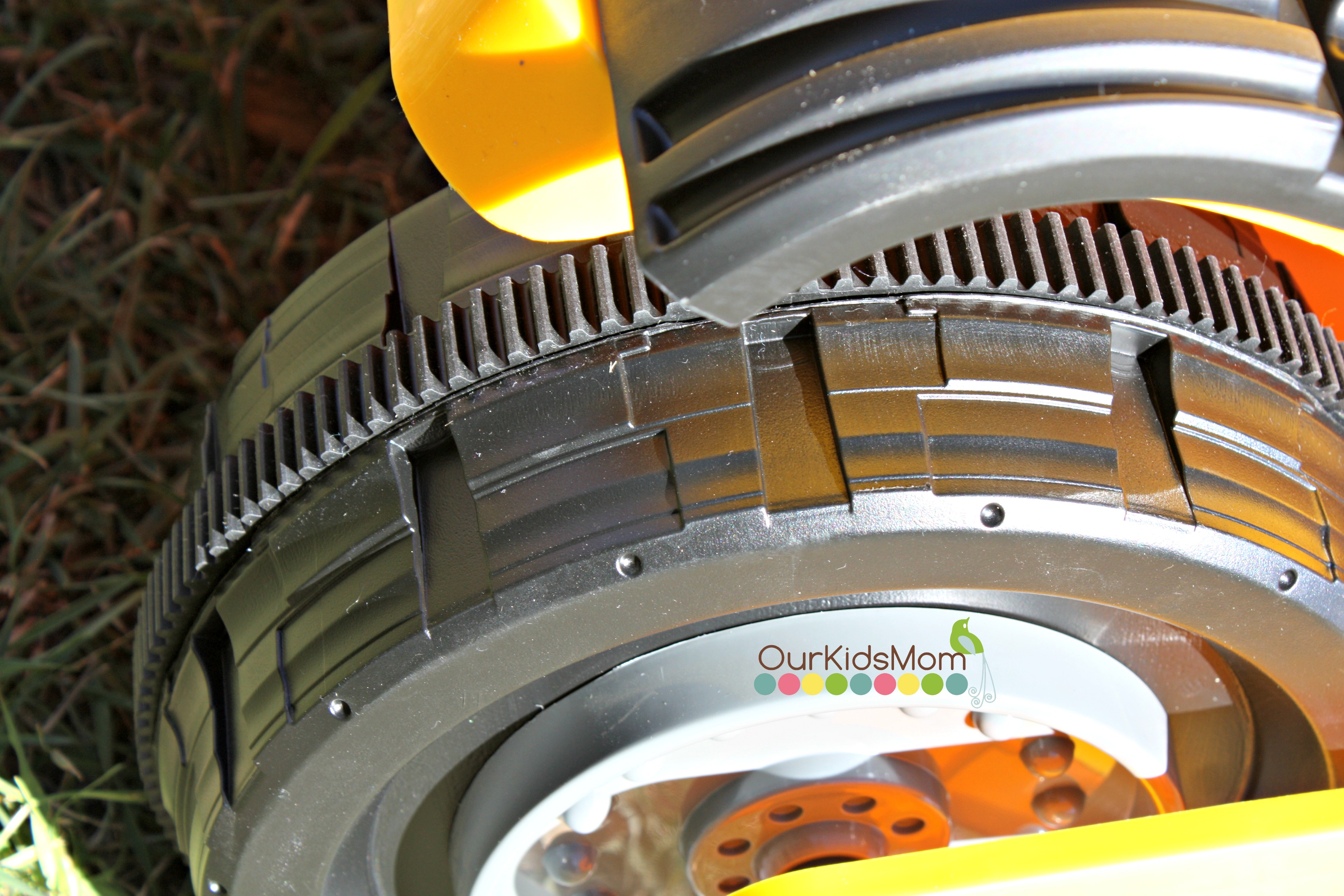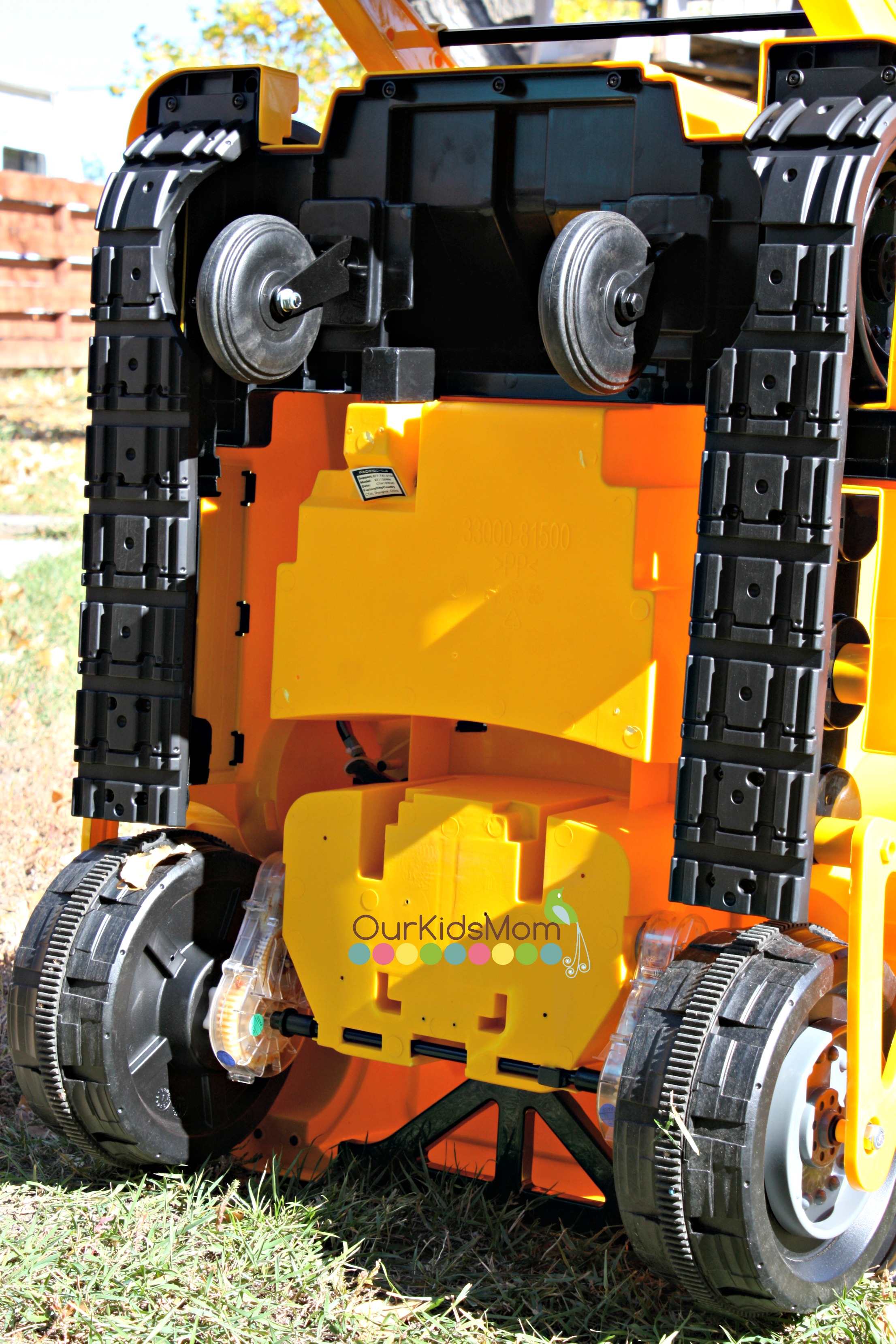 The tires have a rubber traction strip down the center giving optimal traction without slipping. The battery is a 12v battery that needs to be charged on average between 14-18hrs, with a top riding time of 120 minutes.
Now the kids do have a hard time waiting that long before they can ride it again, so I try to do it overnight so it's ready the next day. The charger is a direct connect charging system so there is no having to remove the battery every time it needs to be charged.

The front dump bucket is a working bucket, with leavers to lift and lower your bucket. The bucket does not sit flat on the ground so you can not actually scoop things into your bucket, you can just push them around. That being said it is nice in fact that it doesn't sit on the ground as it would hit any and every bump and get stuck.

Kid Trax has done an amazing job with recreating this unique Cat® Bulldozer  body style to look just like that real thing. With a recommended age of 3+ and a max weight of 55 lbs both young and older kids will be able to enjoy driving a cool machine. Let your child's imagination soar as they ask to play outside for hours at a time.
There isn't going to be anything cooler under the tree this year then then Kid Trax Bulldozer. Head over to www.kidtraxtoys.com and give your kids the coolest gift out there for Christmas this year.
BUY IT:
You can purchase Kid Trax Bulldozer at Walmart
WIN IT:
ONE OurKidsMom reader is going to win a Kid Trax Ride On Bulldozer!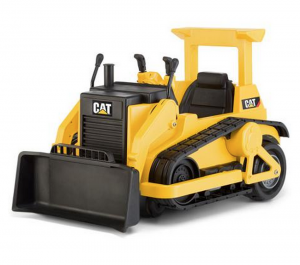 This giveaway ends at 11:59 PM EST on December 26, 2015.