The last year has seen most of us spend a whole lot more time in our own four walls. Prior to the pandemic, many of us would spend time out of the house taking the kids to nursery, playgroups or school. Many of us would work from an office or other commercial premises. We'd spend our time socializing outside of the house at restaurants, cafes and bars, or we'd attend clubs, visit museums, go to the cinema or theatre or more. Instead, this year, we've been encouraged to stay indoors to slow and minimize the spread of coronavirus and Covid-19. This means many of us have had a fair amount of time to look into home improvements to make our day to day experience more pleasant and to make our home easier to maintain while the kids are off school.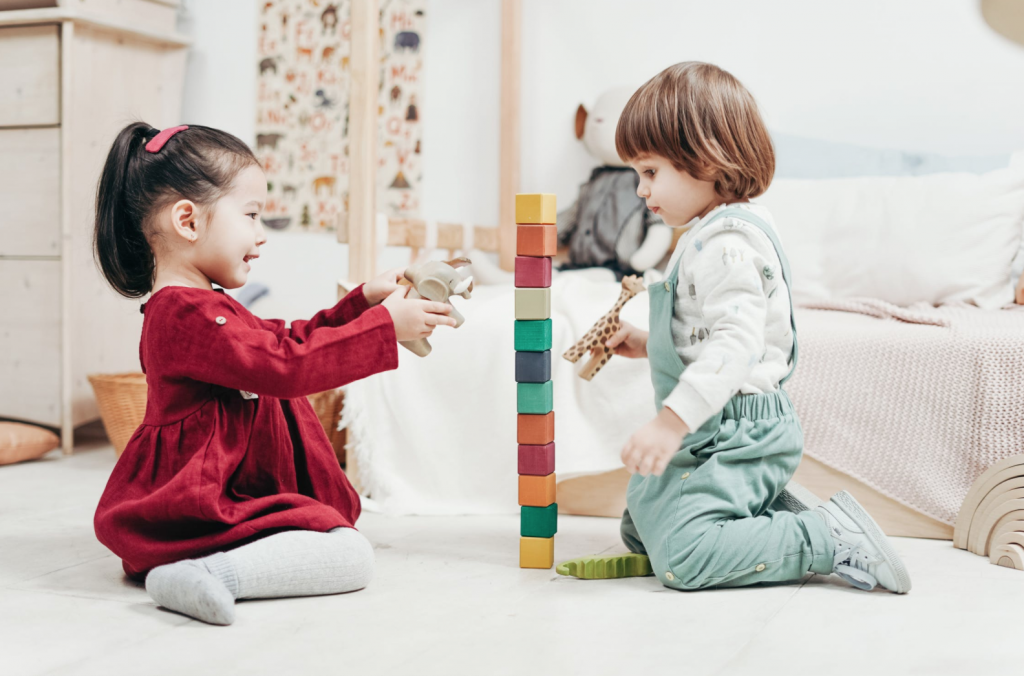 If you've found yourself in this boat, here are a few simple home improvements that can make life at home with the kids a little easier!
Flooring Options
Many of us like to have carpet in our homes. This is understandable. It's a popular and common flooring choice that many have used for years. Having carpet can have its perks. It looks great. It is warm underfoot. It gives a more cosy vibe. But as soon as you have children and pets, carpets can quickly become problematic. Why? Well, they're pretty hard to clean. Carpets are ideal for adult households where there are minimal spills and occasional accidents. But kids and pets tend to create a lot of mess on the floor. Children spill drinks and food. Pets may have accidents on the carpet. This can stain and can smell. Of course, you can get professional carpet cleaning, but this would prove costly with the frequency that children and dogs or cats tend to make a mess. Instead, engineered wood flooring can be a great alternative. This type of flooring looks extremely classy. But most importantly, it's extremely easy to clean. All you need is a drying cloth and a mop and bucket and you're good to go!
Storage Options
Kids need storage solutions. At the end of the day, kids tend to come hand in hand with a whole lot of mess, and without effective and child-friendly storage solutions, their belongings will inevitably end up sprawled all over the house. This is a one way road to mess and chaos. So, here are a few kid specific storage solutions you might want to consider!
A toy chest –

the items that make the most mess in kids rooms tend to be toys. Kids have toys of all sorts and they tend to get strewn about throughout the day as they skip from one toy to another. This mess doesn't only look bad, but it can actually prove to be dangerous too! Think about it –  toys with wheels can cause a trip hazard, other toys can be slipped on and standing on Lego bricks is notoriously painful. Invest in a

toy chest

and teach your kids to put each toy away once they've finished playing with it before moving onto the next.

Bookshelves –

get a child height bookshelf, firmly attached to the wall, for books, notepads and other similar items to be stored on.
These, of course, are just a few suggestions. Hopefully, they'll help you to make your home look better and be more child friendly going forward!