Keurig K10 MINI Plus Brewing System

My Keurig has become a necessity in my morning routine. I am the only one in my house who drinks coffee, but I would never make a pot of coffee just for myself. Six years ago my husband bought me the BEST present ever, my first (and only) Keurig!  I don't know of many coffee makers that will last that long. However it's been used A LOT and it's letting me know it's time to retire it, so when asked if I would like to review a Keurig K10 Mini Plus Brewing System I jumped on the chance.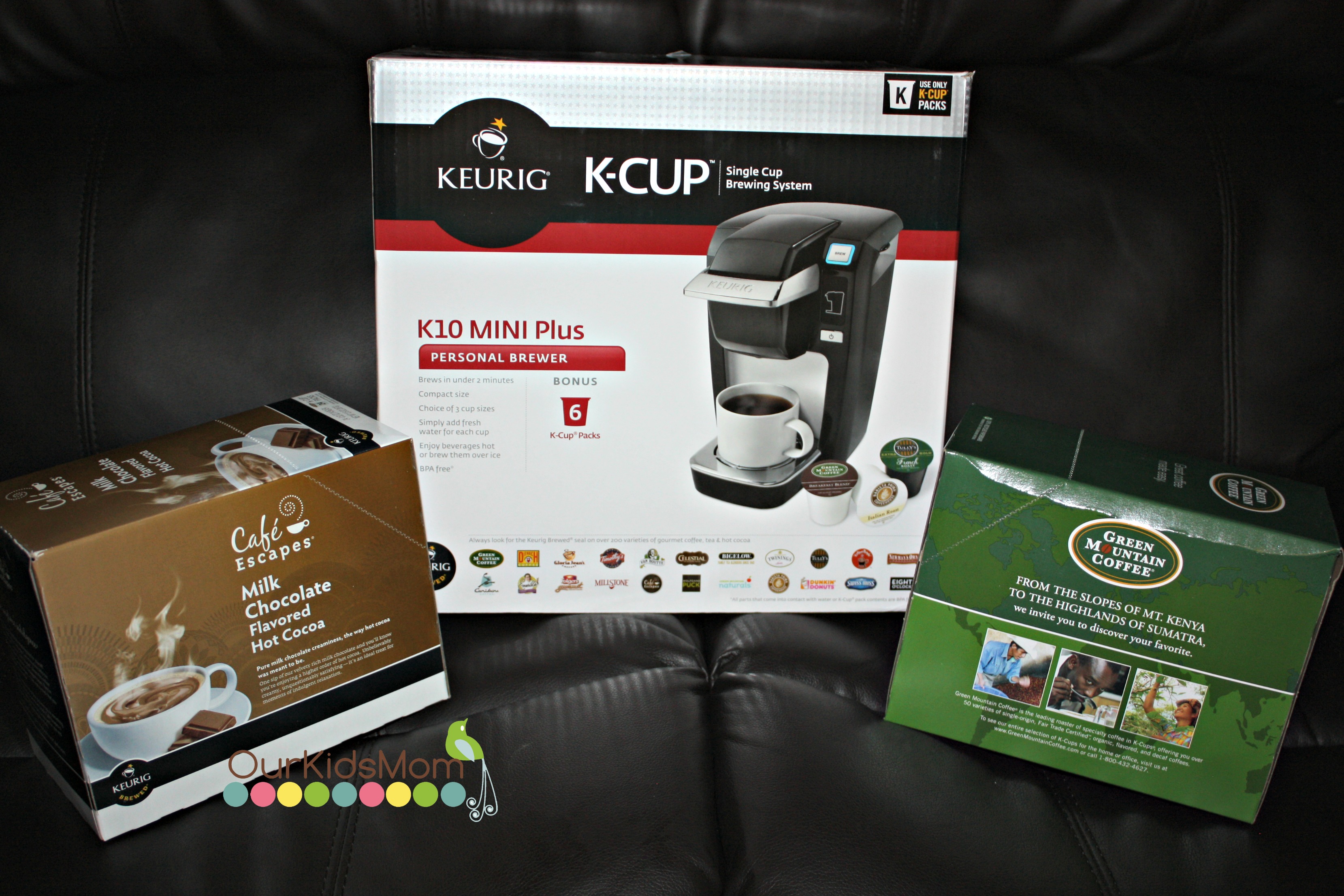 I had grown accustomed to having a water reservoir with my old unit, so I wasn't sure if I would like the fact that you have to pour water in each time you wanted a cup of coffee. The more I thought about it, though, the more I liked the fact that there wasn't any water sitting in the system when not in use. I would have to descale my old unit due to the minerals in the water building up.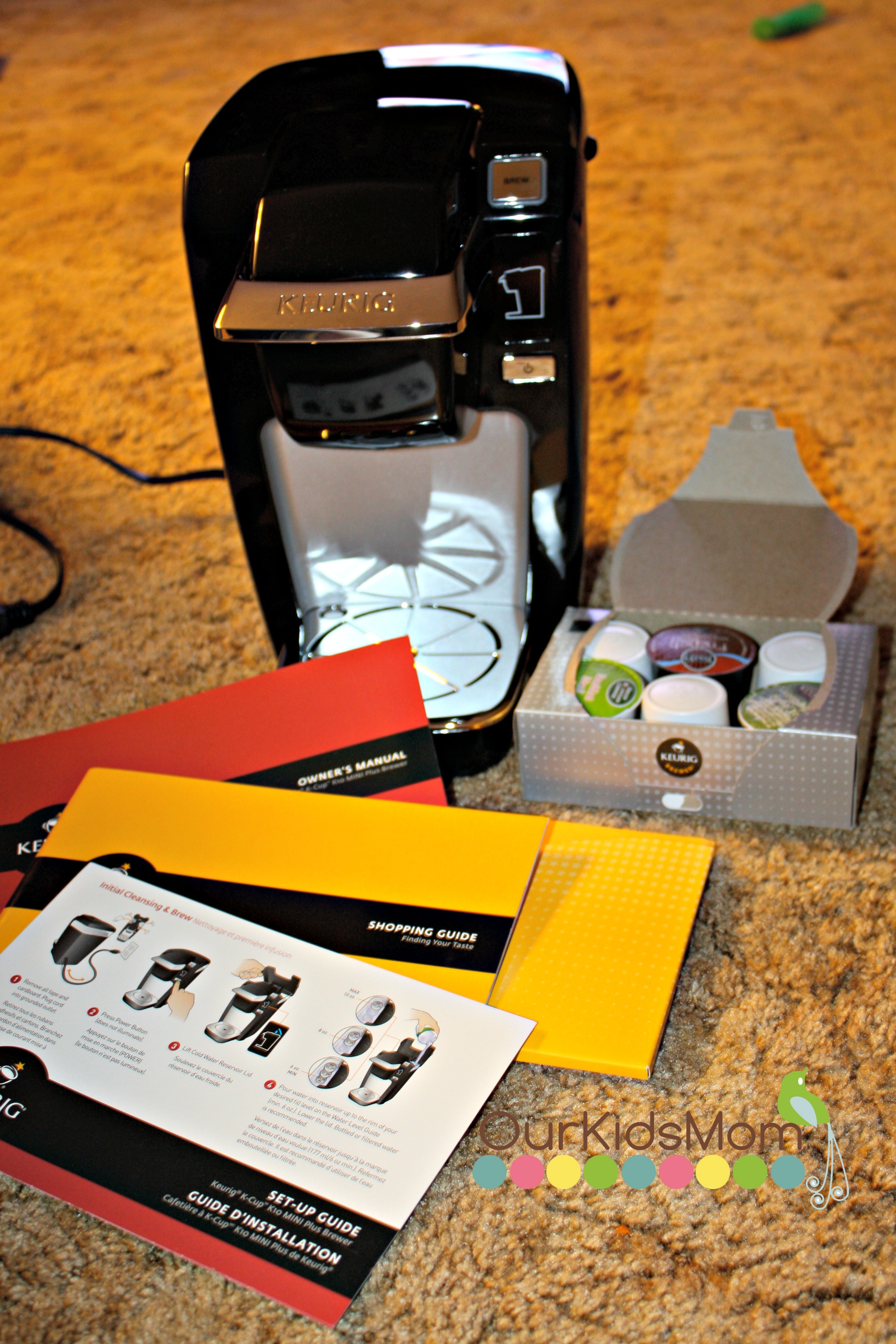 The mini is as simple as pouring in your water from your mug, choosing your coffee, closing the top and pushing the brew button. The instructions that come with the machine are very well explained through words and pictures to easily follow, you really can't go wrong in making the perfect cup.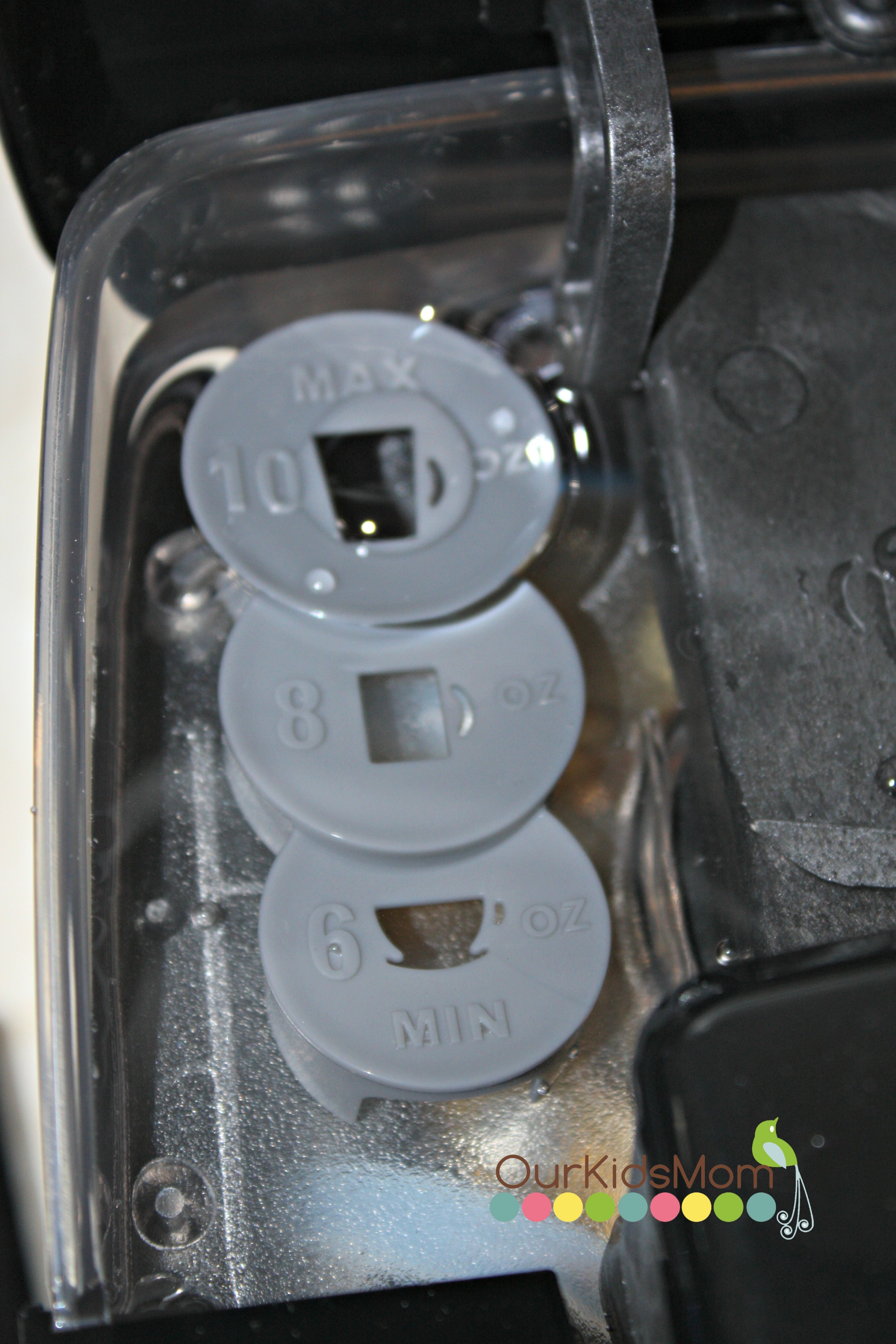 Even though it's small this machine gives you the option of what size cup you would like to brew: 6oz, 8oz, and 10oz. It also has an energy saving mode that automatically shuts the Keurig off after 90 seconds. This is nice for me because I've been reminded many times to shut my other unit off.
This unit is tiny but just as capable as the big units. I think it's a GREAT size for anyone who is short on counter space, or for a dorm, or small office.  The mini also expands a little. There is a removable drip tray that will allow you to fit bigger cups under the brewer.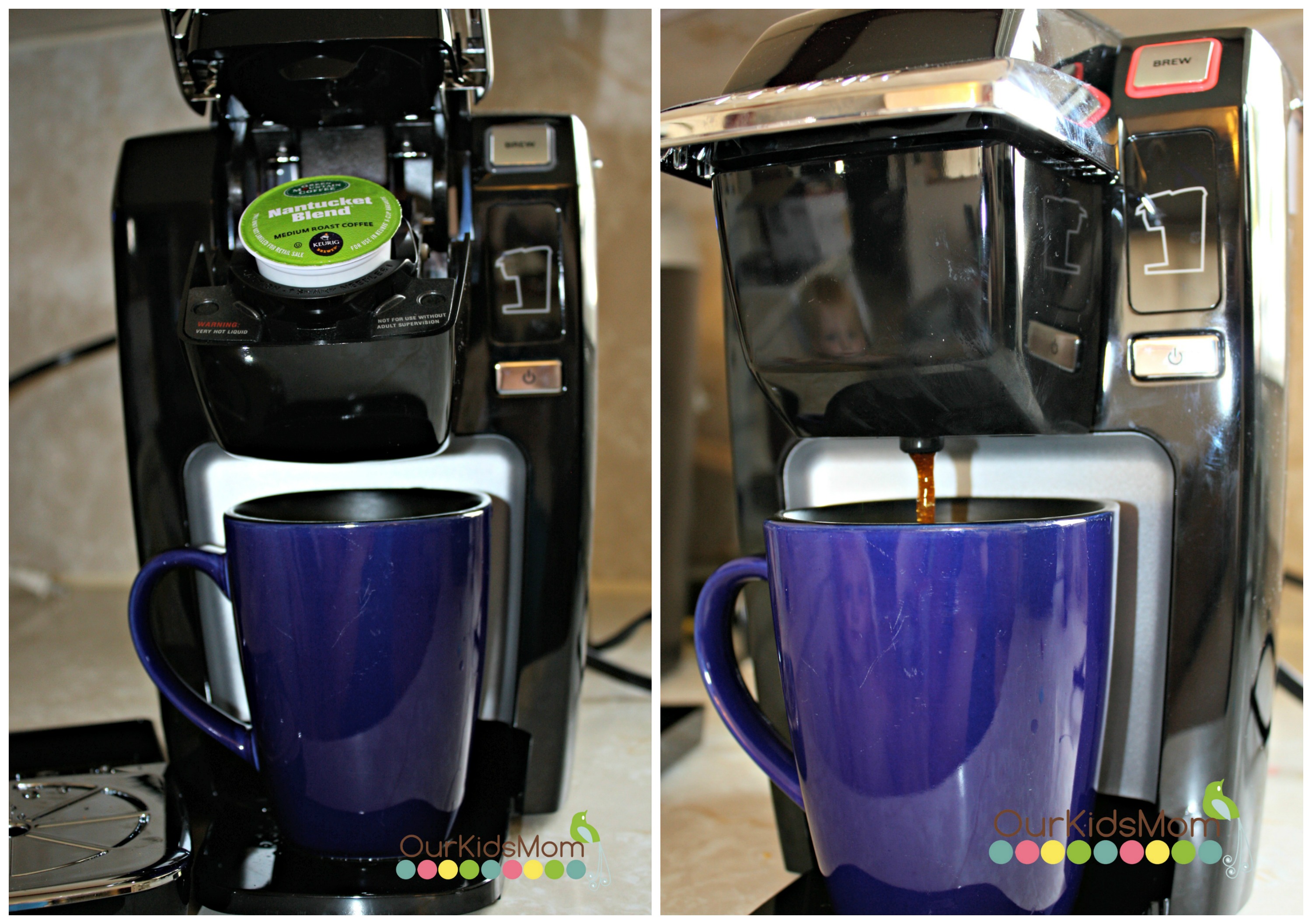 So to brew my coffee I pour the desired amount of water in the top of the unit. There are tabs that show you how much water to pour in for your desired cup size, then I select my coffee flavor (which Keurig has an incredible selection to pick from), I open the spot to put the K-Cup (which causes the water to drain into the water reservoir where it is heated), then I close the machine and press the brew button (this is where I would go to the bathroom or start breakfast). It takes about 2 minutes to heat the water up, but once the water is heated your coffee begins to brew into your cup for a fresh cup every time!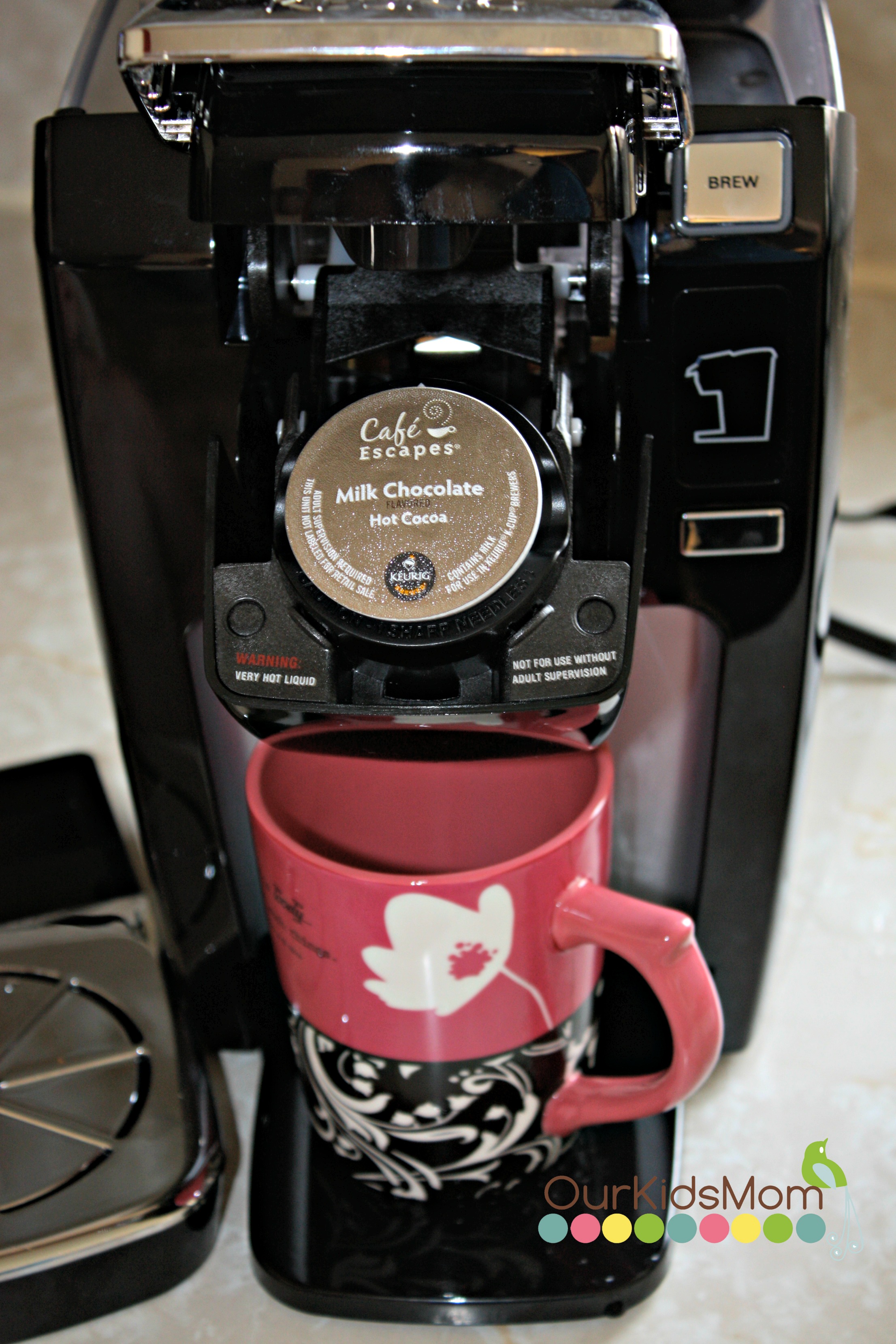 Honestly, we all like to have options in life especially when it comes to our coffee/drinks… light-dark roast, flavor or plain, tea, hot chocolate or apple cider, and so much more. Even though my husband isn't a coffee drinker he still uses the Keurig for non-coffee drinks.
Coffee drinker or not there is a drink to brew for everyone. Whether you want something hot or cold to drink, the Keurig will have you covered. I can't express how much I LOVE the Keurig machines. I have family members who have loved using my Keurig so much that they have bought one and are also loving their units. I very HIGHLY recommend Keurig to everyone… not to just the coffee drinkers.
Visit www.keurig.com to select the best machine for your needs, whether it's for at home or for at work, big or small, you WILL find one that fits your lifestyle. You will be in aww at the amount of selection you have for your K-cups in coffee, hot chocolate, tea, or iced beverages. I personally think every house should have a Keurig on their counter top and should be brought into your everyday routine.
Connect with Keurig:
      Disclosure of Material Connection: I received one or more of the products or services mentioned above for free in the hope that I would mention it on my blog. I only recommend products or services I use personally and believe will be good for my readers. I am disclosing this in accordance with the Federal Trade Commission's 16 CFR, Part 255: "Guides Concerning the Use of Endorsements and Testimonials in Advertising." The opinions expressed in this post are entirely my own. Your experience with the product may differ from mine. The sponsor is responsible for prize fulfillment and will be shipping the winner(s) their prize(s). For more information read my disclosure policy.