HGG | Keurig 2.0 | #HelloKeurig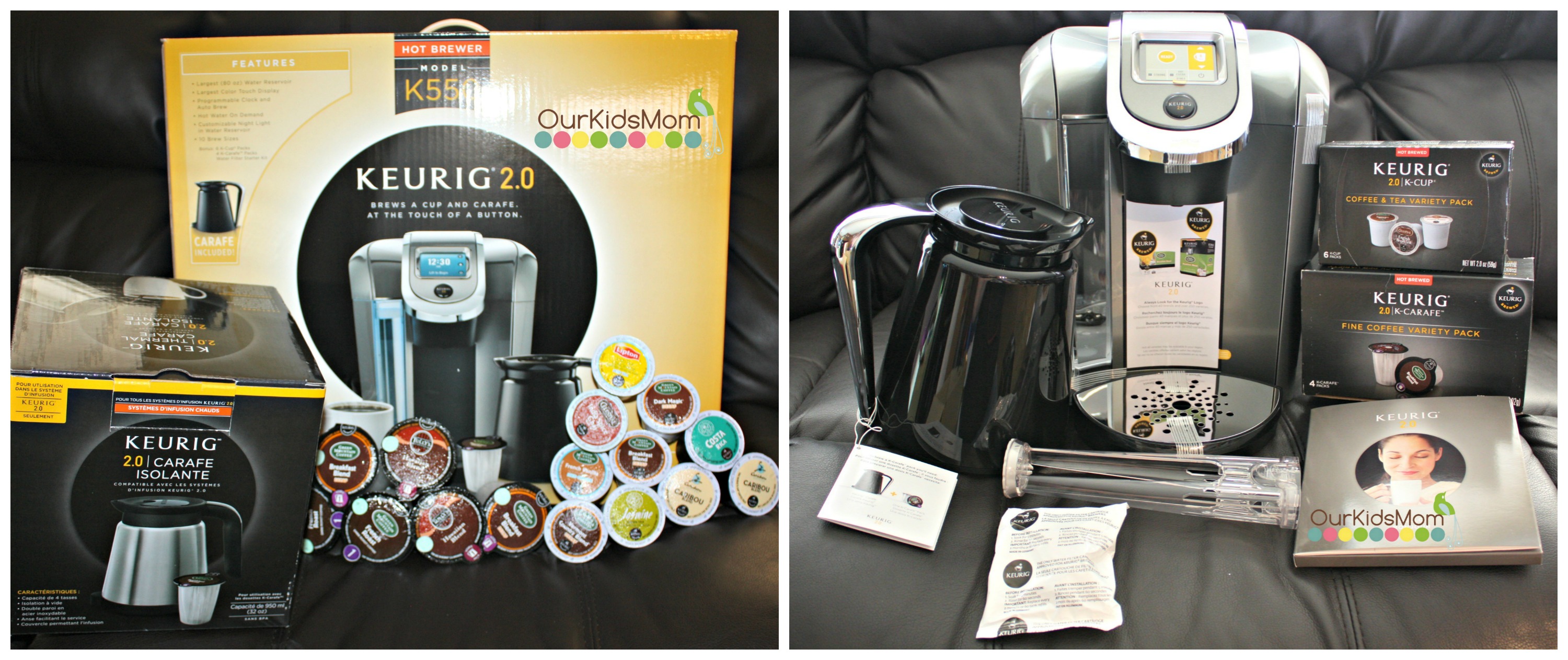 Keurig has been the reason for my mornings starting right for the last 7 years. I love my coffee in the mornings, yet my husband is not a coffee drinker. Because of this I have turned to the Keurig single serve coffee maker, as it is very practical for us. I could never turn down the chance to review a good coffee pot, so of course I said yes to the new Keurig 2.0 K550 Brewing System.
The Keurig 2.0 is more then just the traditional single serve coffee maker, it is not just a coffee maker. You can make coffee, tea, hot chocolate, apple cider, iced drinks, and many many more drink options from the Keurig K-cup collection. There is over 250 varieties, and over 40 of your favorite brands to shop.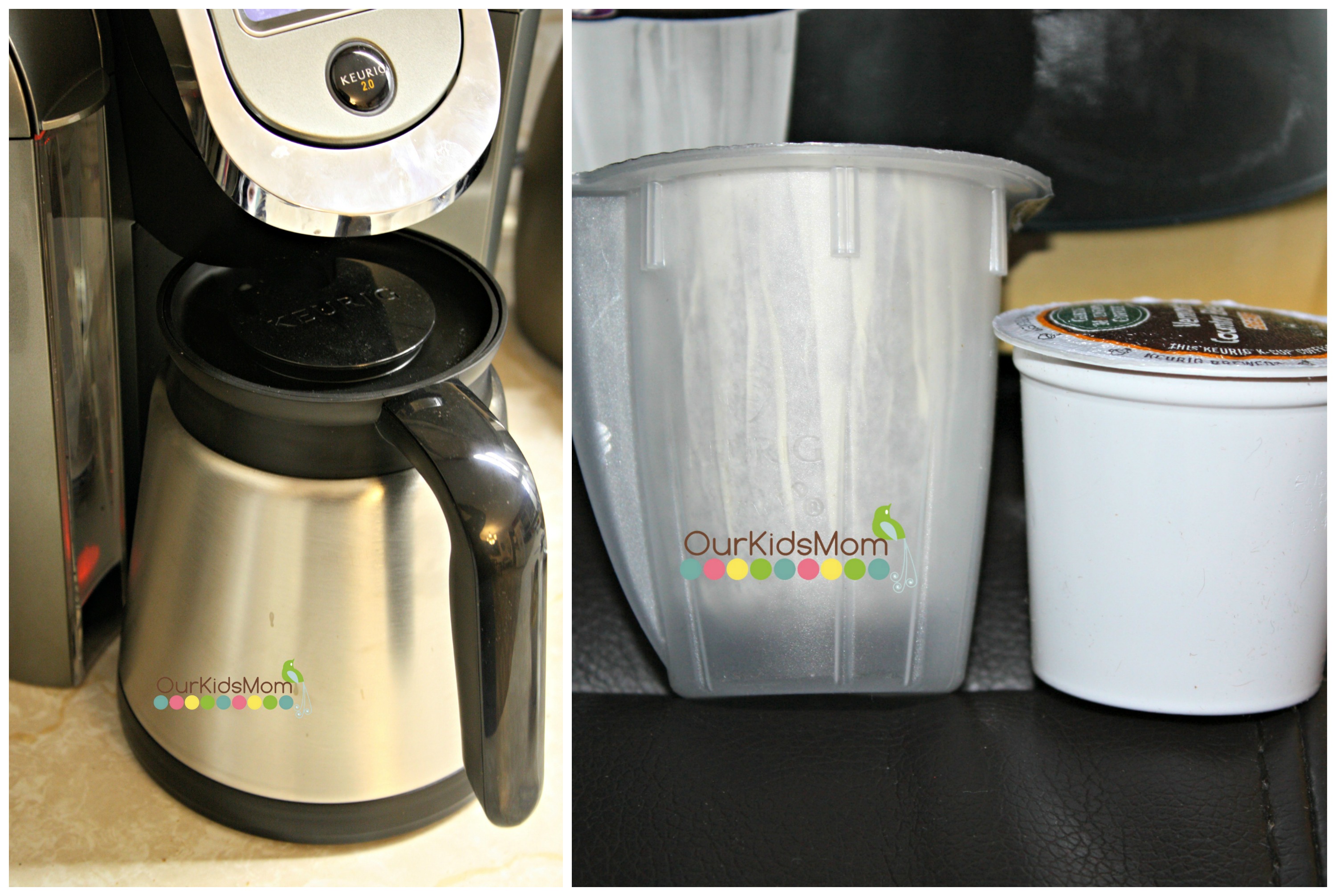 The main option on the 2.0 that stands out to me, that makes it different then any of the other Keurig machines I have used, is it comes with a 4 cup Carafe. There are times that I do have a group over and I would like to make more then 1 cup of coffee at a time.
When you remove the drip tray you can insert the Keurig Carafe. The K-Carafe cup  is considerably larger then a normal K-cup… thus being able to brew more coffee at once!
The 2.0 comes with a basic plastic carafe. I was also sent the thermal carafe to use for comparison. I would definitely say I prefer the thermal over the black plastic one that comes with the machine.  Not only is the thermal carafe more appealing to the eye, the coffee definitely stays hotter longer then when in the plastic carafe.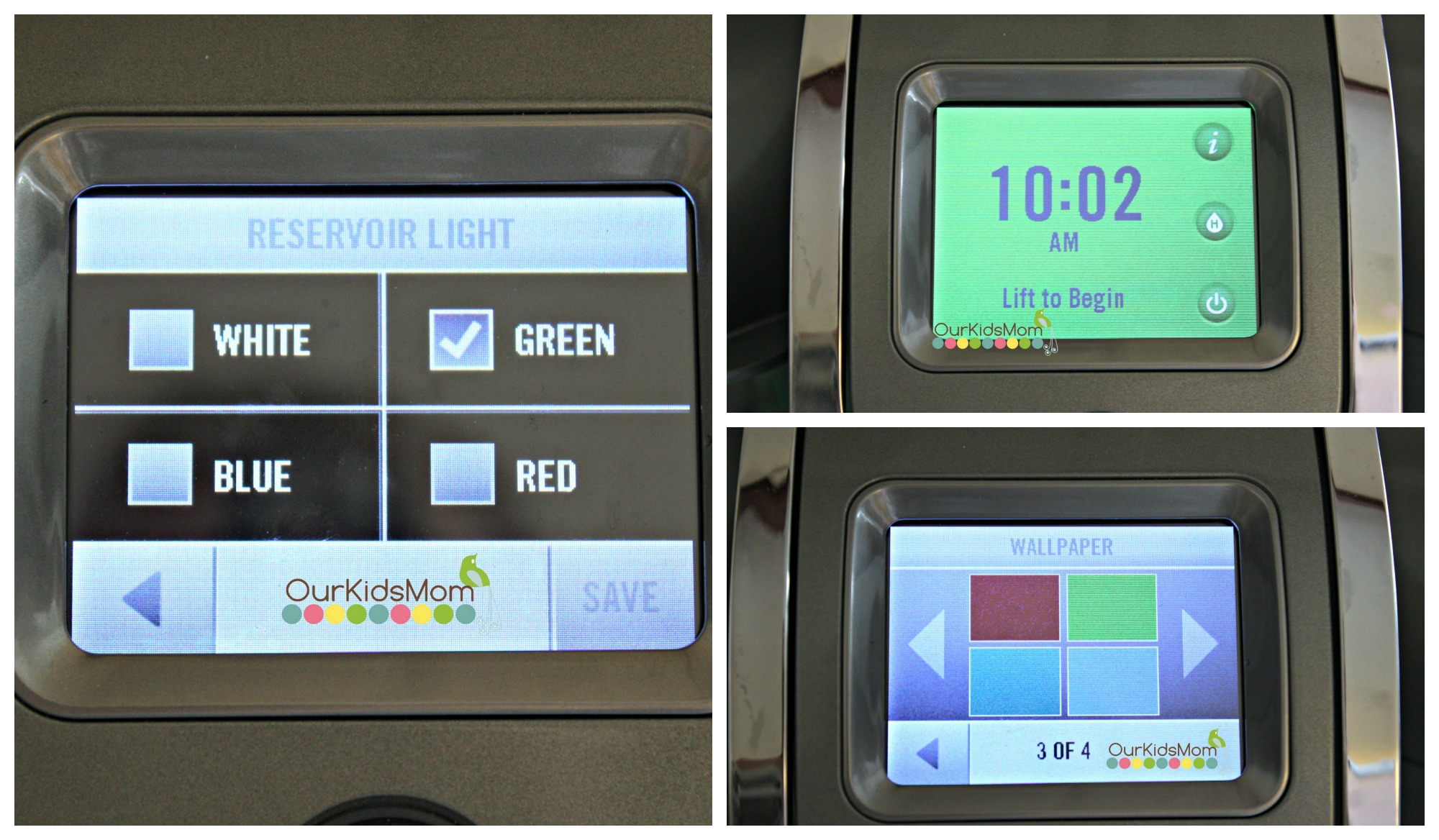 Taking a look at the 2.8 inch color touch screen, you have so many options to personalize your Keurig. From your background color to the color of your water tank light. You can program your machine to automatically turn on at any time, as well as turn off. You can program the water tank light to turn on at any time to be used as a night light. I guess I like little things.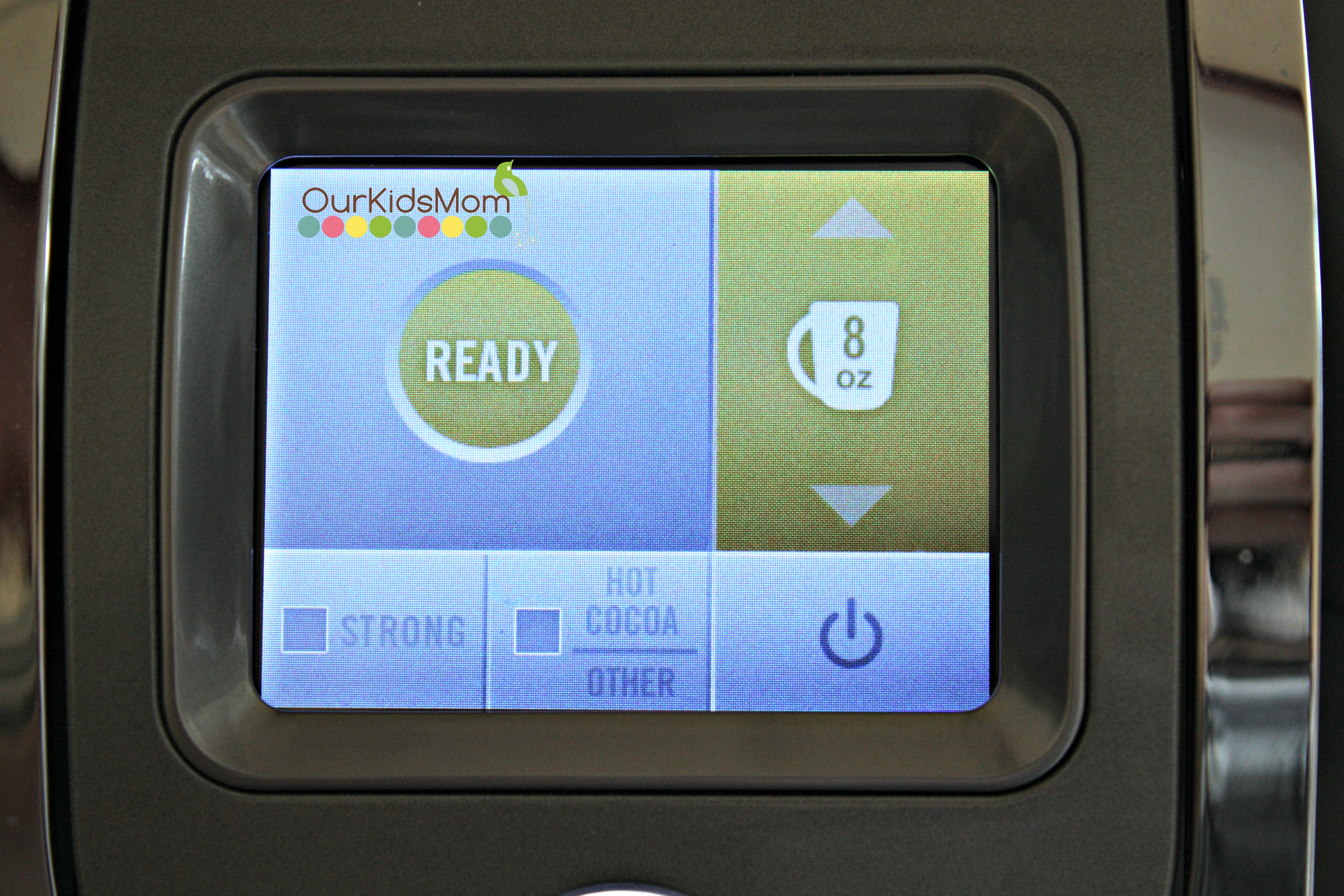 The customization on the 2.0 is nice. You can select if you like your coffee brewed stronger, or if you are brewing hot chocolate then there is a selection for that as well… just to make sure your cup comes out just right.
You also have the option to choose if your brewing a 4, 6, 8, or 10 oz. cup. If you happen to use travel mug size like I do, I just do a 10 oz. followed with a 4 oz. and it doesn't seem watered down at all.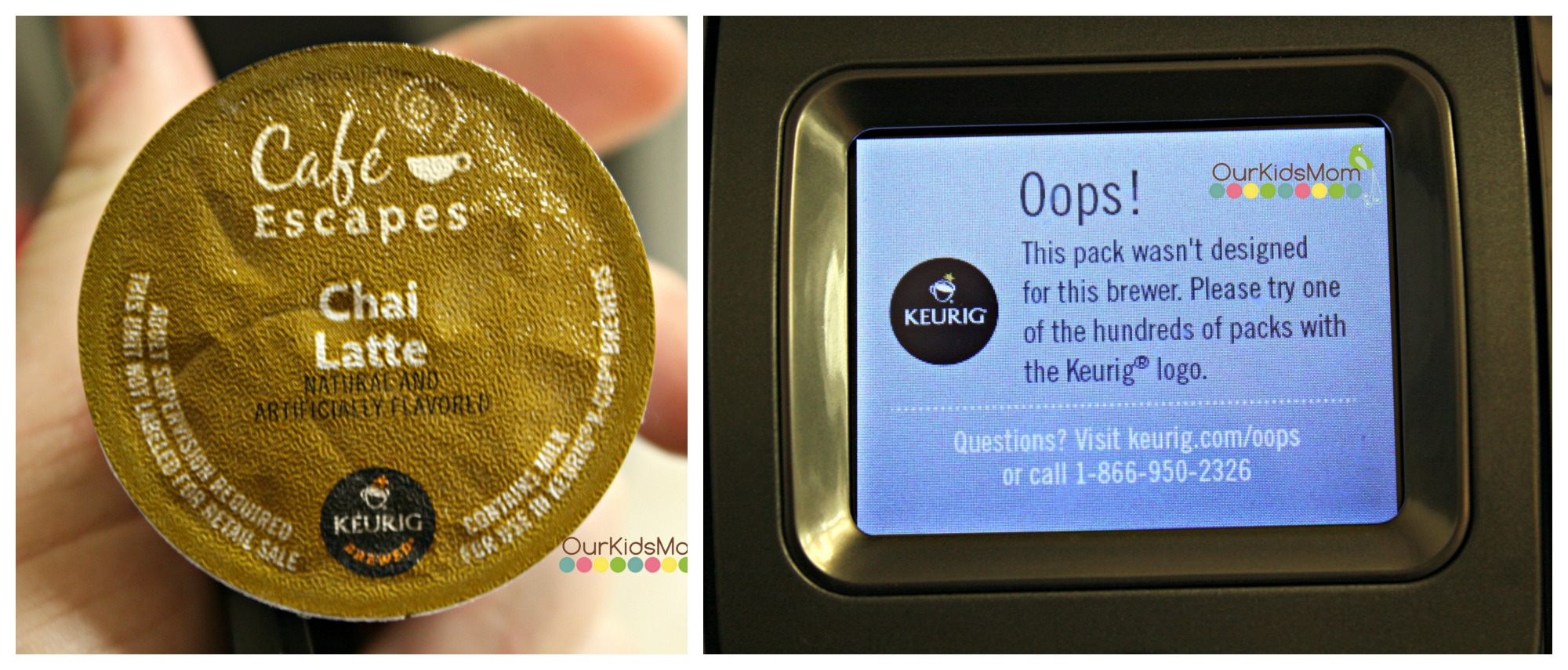 The 2.0 reads the lid on each K-cup to give you that perfect cup. The only down side to this is I have non Keurig brand cups and when I place one of them in the machine it comes up as a error and will not brew the coffee. This is a disappointment as there are coffee flavors that I really like that I can't get in the Keurig brand. I actually tried one of the older Keurig brand K-cups that have the black Keurig logo on the bottom and it too wouldn't brew as it didn't have the words Keurig written around the edge.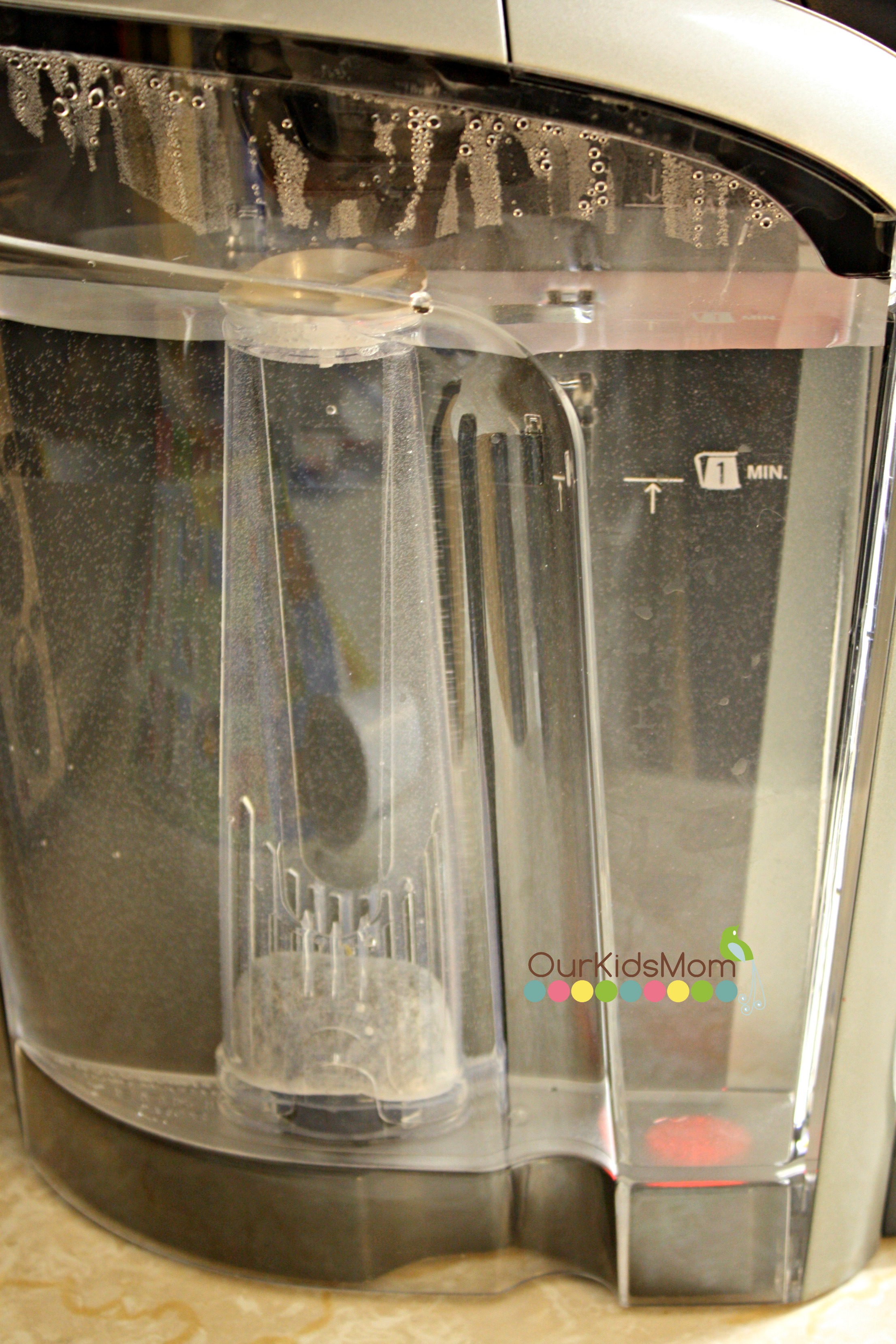 The 2.0 K550 has a large 80 ounce water reservoir. You wont be running out of water anytime soon.
The 2.0 also comes with a water filter starter pack… the filter kit fits right inside your Keurig 2.0 water tank. You can set a filter reminder in your brewer settings to have the Keurig remind you when your filter needs to be changed.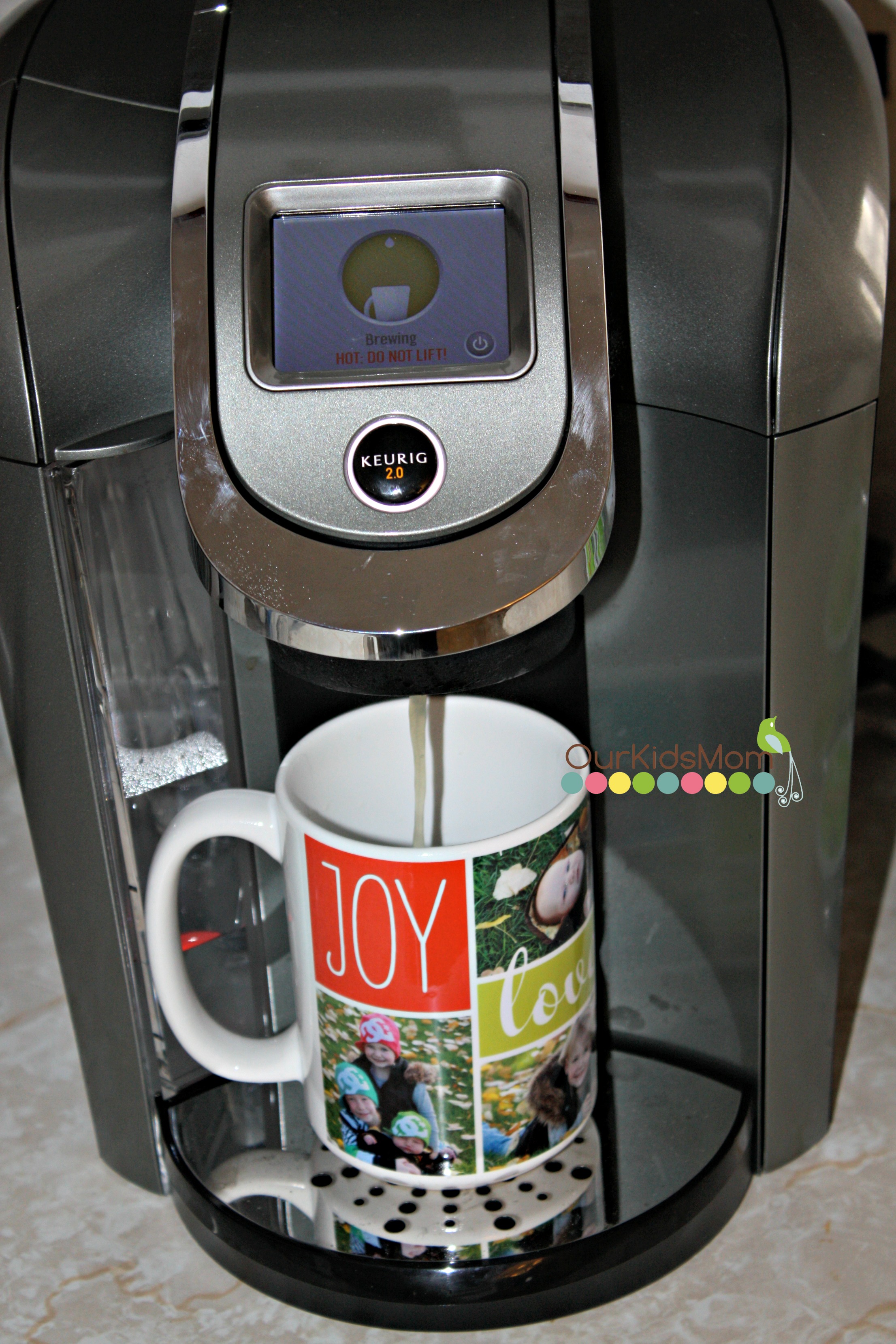 Out of all my Keurig's I have owned I would say this is my top pick so far. I love the option to brew just for myself or I can brew for everyone with the carafe. The only negative I would say is that you are tied to only buying the Keurig brand k-cups.
It's not any faster then the older models, but when you can have a cup of coffee in around 30 seconds I would say that's pretty amazing. With Christmas coming you can't go wrong with purchasing a Keurig for your loved ones who have a love for coffee.
Head over to www.keurig.com and check out all the coffee makers to see which fits your life style the best.