Keeping my family healthy with HP Envy 23 Touchsmart Computer

I wrote this review while participating in a program on behalf of HP and received an HP desktop PC and other products as part of my participation.

We are loving our new HP Windows Envy 23 Touchsmart Computer! I think I discover something new just about every day about this computer. So awesome!

I found a recipe app (Recipe Keeper Free) that I love and have been slowly adding recipes that I find online. Michaela and I decided to make a peanut butter pie. I had originally saved it because I was trying to find healthy recipes. While this recipe does have reduced fat, it's not exactly "healthy". Ha! But, sometimes it's ok to have an extra sweet treat, so we went ahead and made it.

Here is the recipe I used. I cut it in half, because I really don't need 2 yummy peanut butter pies around here!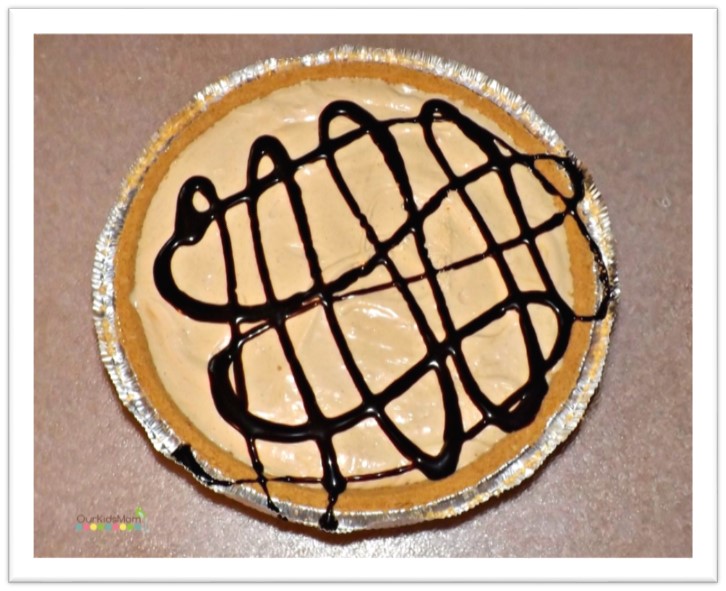 Ingredients
1 cup powdered sugar
1 cup natural-style reduced-fat creamy peanut butter
1 (8oz) block ⅓-less fat cream cheese, softened
1 (14 oz) can fat-free sweetened condensed milk
2 (6 oz) reduced-fat graham cracker crusts
20 tsp fat-free chocolate sundae syrup
Instructions
Combine powdered sugar, peanut butter and cream cheese in a large bowl; bean with a mixer at medium speed until smooth. Add milk, beat until combined. Fold in whipped topping. Divide mixture evenly between crusts. Chill 8 hours or until set. Pies will have a soft, fluffy textures. Cut into wedges, drizzle with chocolate syrup.
Using the HP Envy, things went so very smoothly! I didn't have to re-write a recipe or use up expensive ink printing it out. I just read the instructions directly from my computer. Now, some may think that it's no big deal, but for me it's incredible because we don't have internet cords set up in the kitchen. The only thing I had to do was plug it in and sign into my wireless internet connection. Love it!
Below, you can see us mixing it all up and then the almost finished product. Looks yummy!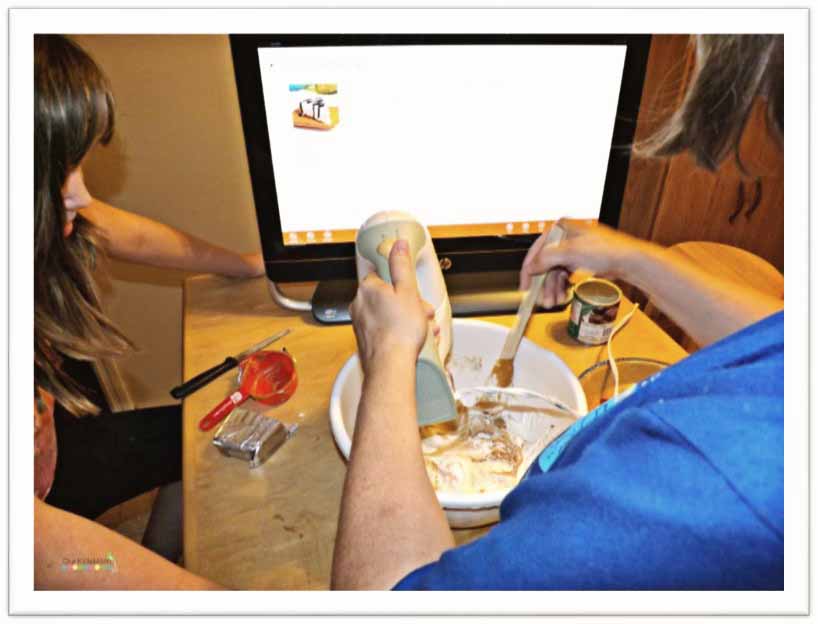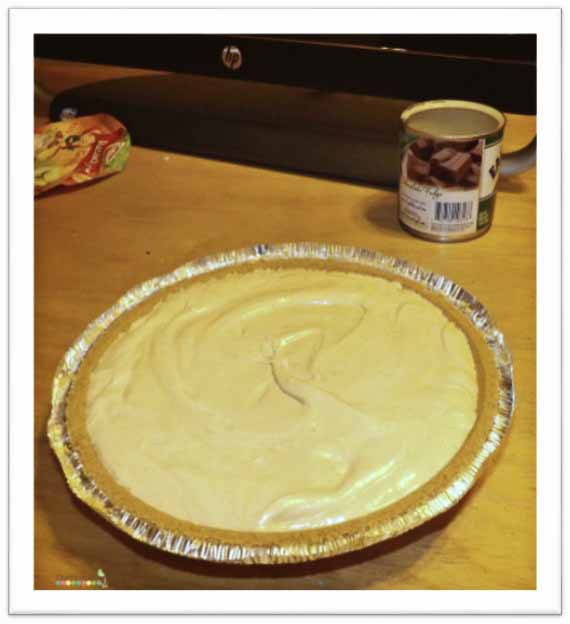 Even Casper was lurking around hoping to get a crumb. Sorry buddy…no pie for you!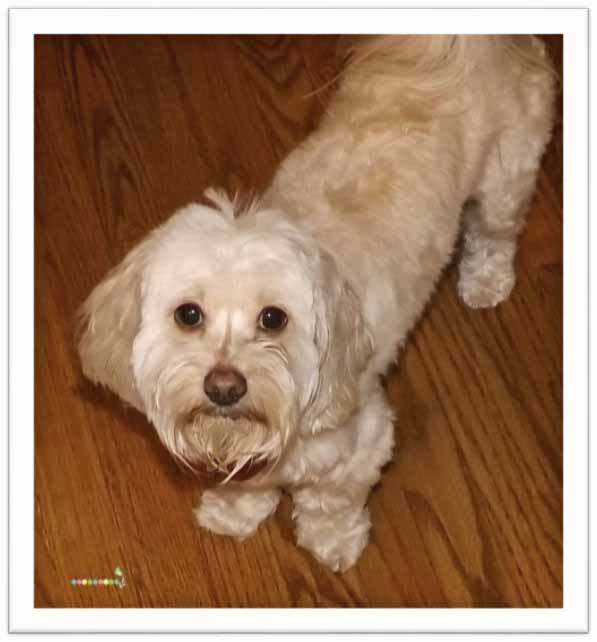 And…the finished product! Mmmm!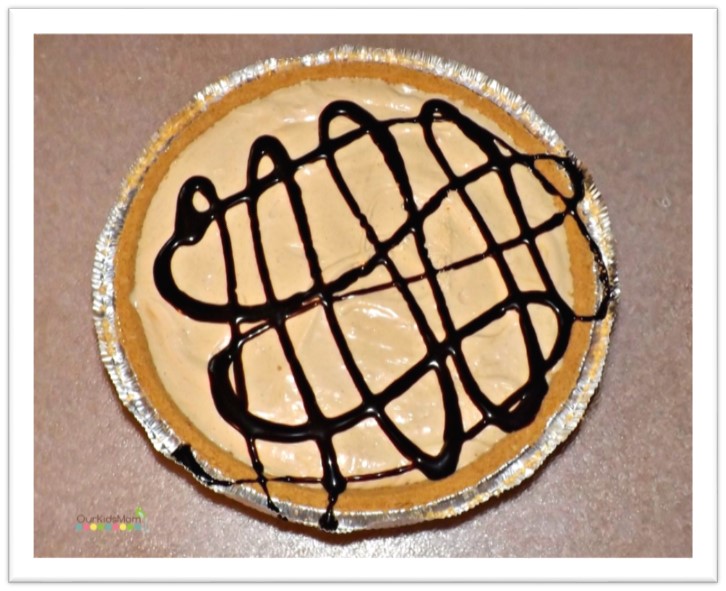 After making the pie, it was time to move on to other things. (Really, anything to get our minds off the pie until it could set!) Michaela did some flashcards from an app I found. I love that my kids can keep their brains active even during the summer and it feels like fun!
Another favorite thing I love about this computer is that we can use the keyboard and mouse or the touchscreen interchangeably. There's no clicking around or unplugging things. We can do whatever feels natural for the task at hand and switch back whenever we want.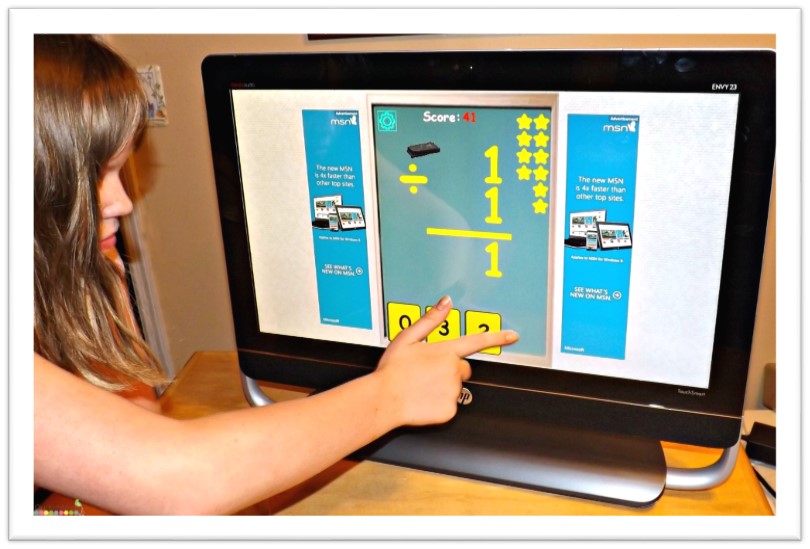 Another way I like to keep my family healthy is just by having fun together. You know what they say… "Laughter is the best medicine!" I love that my kids can play on this computer together and just be silly. We all love the YouCam. The special effects are hilarious! For instance, you can click on the power ranger or spa face and it will place a mask directly over your face on the screen. If you move your head, the mask moves with you. Things like smoke coming out your ears or stars above your head are just a few examples of fun things to do. There are gadgets, avatars, screens, frames, distortions and filters. You can also draw your own image.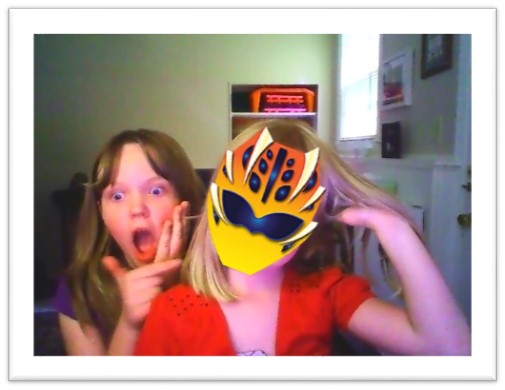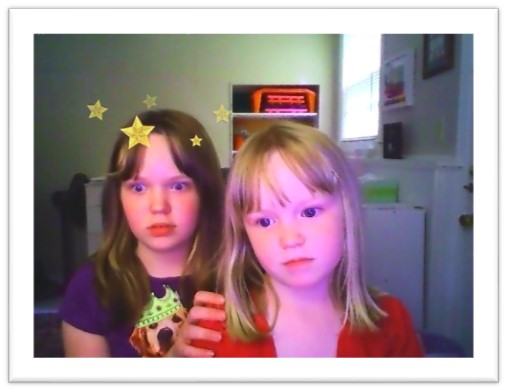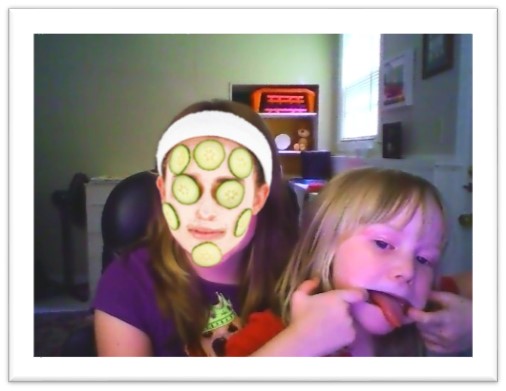 With the avatars, when you talk, blink, or move your head around, it simulates your own head/face moving. See "Abe Lincoln" puckering up for a kiss? So fun!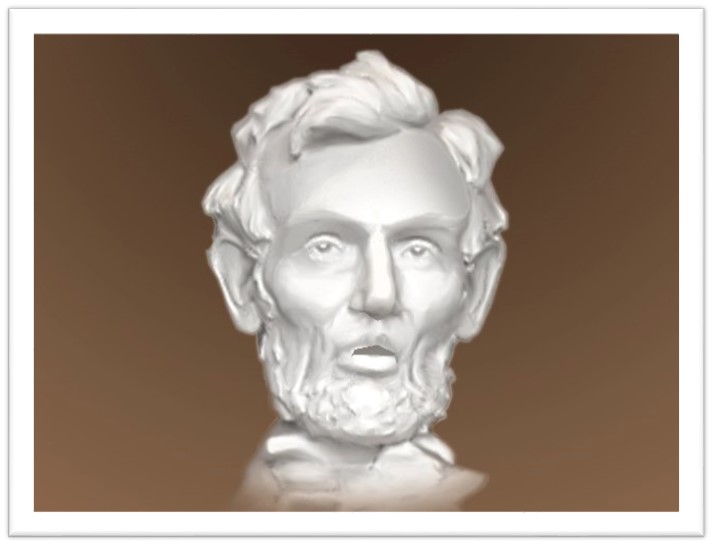 With the Windows Envy 23 Computer, you are only limited by your imagination. This is a fabulous family computer & we love it!

Connect with HP:
Check out Heather's initial review and reactions to the HP Envy 23 Touchsmart…
See how the HP Envy 23 Touchsmart is helping my family connect…
See how Heather is sharing hobbies with her family on her HP Envy 23!
I wrote this review while participating in a program on behalf of HP and received an HP desktop PC and other products as part of my participation.