Keeping My Family Healthy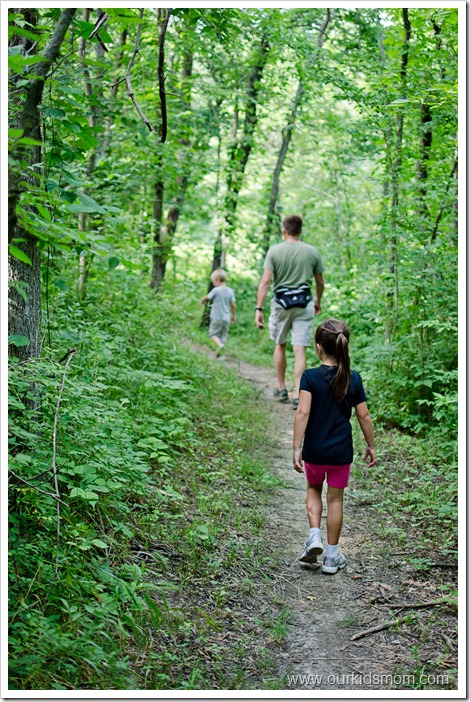 Summer is my children's favorite time of year. The sun is calling their name… they can run barefoot outside, the swing set is in high demand, the pool is finally open and our family gives the couch a break.
Here are some simple ways to keep your family healthy during the summer months:
Keep sunscreen within reach and use whenever your family ventures outside. I keep a small container in my purse, one in the car, one in the pool bag and another in the house.
Sun hats are not only functional, but an accessory. For extended exposure to the sun my kids like to sport a cute but functional SPF rated sun hat.
Sunglasses are MORE than an accessory. I see many parents on walks or supervising at the park with their sunglasses on, but the children are not wearing any. If the sun is strong enough to bother your eyes, it's strong enough to bother/harm theirs.
Purchase and carry water bottles with you everywhere. Many people don't realize that by the time you are thirsty, you are already dehydrated. Encourage your family to drink drink drink… year 'round preferably!
Do you like to take family hikes? Consider a water bottle pack like the one my husband is wearing in this photo. He says he can't even feel it on and this one in particular carries two large bottles, enough for our family on a mid-length walk.
Keep a first aid kit handy. Along with spending time outside comes a never ending supply of boo-boos. Consider stocking it with not only band-aids and antibiotic ointment, but tweezers, instant cold packs, burn ointment, Tylenol or Ibuprophen (adult and child strength), alcohol wipes, antiseptic hand cleanser, medical adhesive tape & sterile bandages for larger areas, elastic (like ACE) bandages, exam gloves and even a device barrier for CPR.
If your child or family member has a specific allergy, bring their meds. You never know what you are going to run into while outside. Even if it is a very infrequent allergic reaction, it typically will hit when you are least prepared.
Bring a change of clothes. When venturing out on trails, going for a walk or heading to the park consider bringing a change of clothes in case of accidental contact with things like poison ivy or a simple messy fall that lands in the mud.
Carry/bring healthy snacks. It's happened to us more times than we can count. We head out for a walk or hike and either (1) get a little "confused" (we'll avoid the word lost) or (2) decide to spend a little more time on the trail purposefully but the kids blood sugar levels are dropping. Things like peanut butter crackers are easy to carry, contain protein and can hold them until you can reach the car for your picnic lunch or home.
My best advice? Enjoy your family, laugh and have a good time. Laughter increases the level of health-enhancing hormones like endorphins. Laughter increases the number of antibody-producing cells we have working for us, and enhances the effectiveness of T cells. Laughter also connects you with the others around you… it's contagious! So not only are you receiving these health benefits… so are your loved ones.
This is a sponsored conversation written by me on behalf of iVillage
. The opinions and text are all mine.