We have a park about half a mile out our back door and our front door. Having these green spaces so close to our house encourages us to get out and enjoy nature, take a walk and play together. We try to make it a point to spend a little time outside every day. The kids get so excited when we mention heading to the park with one of their favorite activities being hiking into the woods.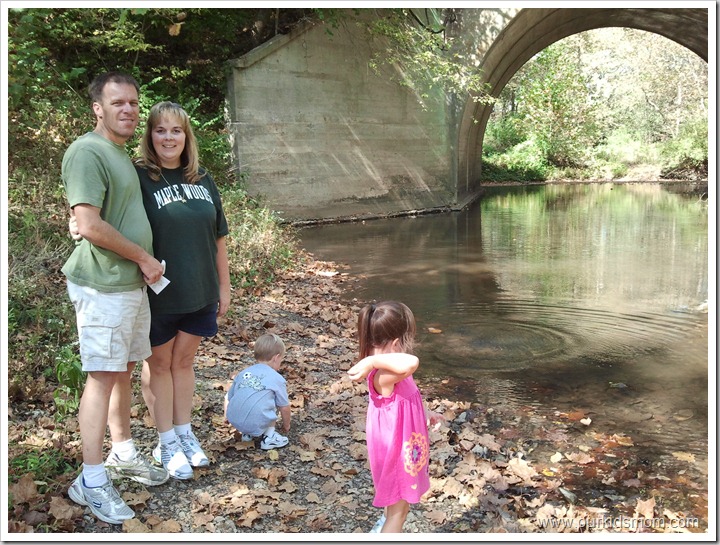 After a nice long hike we sometimes take a break in the shade with a picnic lunch. It seems that everything tastes better when you eat it outside!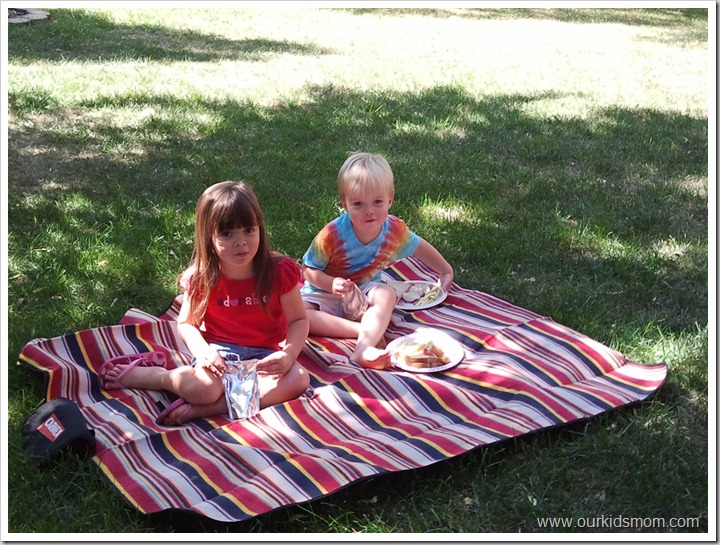 July is National Park and Recreation Month. What better way to celebrate then to play outside and enjoy the free benefits that your local parks have to offer. The theme this year is "Get Wild". The kids and I like to search for signs of wildlife when we go on our hikes. Here they found a bee. This was a perfect learning opportunity to talk about what the bee was doing on the flower and how they take that back and make honey.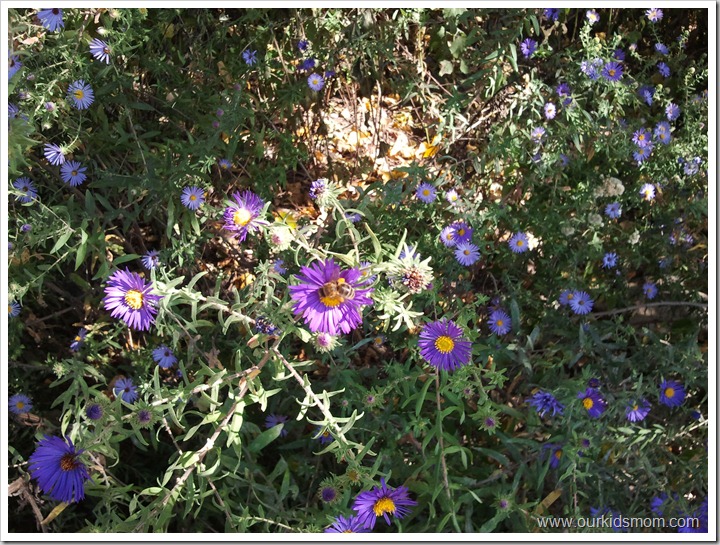 Parks are more than just a pretty place to have a picnic. Did you know that studies have found that on average, children who live in a greener environment weigh less than children (at the same age and same sex) who live in less green areas? Studies also found that children that have easy access to a playground (less than 2/3 of a mile from their home) are approximately five times more likely to have a healthy weight than children that do not have easy access to playgrounds. It doesn't stop at childhood either. Easy access to parks and open green spaces is reported to reduce mortality across one's lifespan.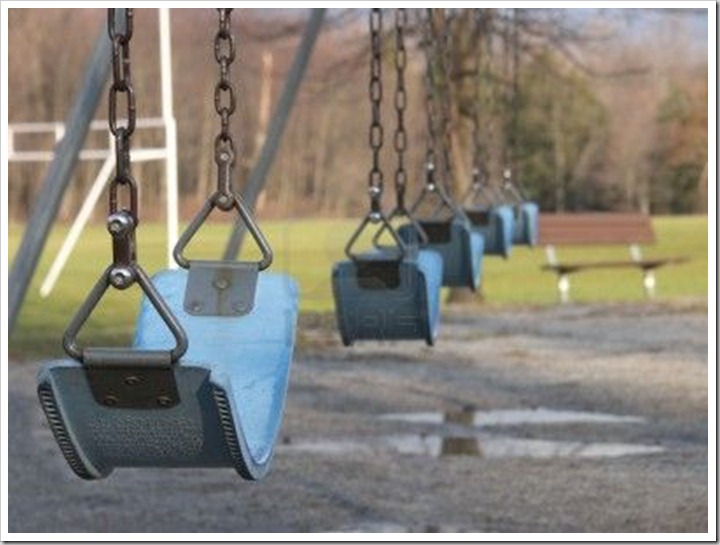 Your local Parks & Rec offers programs developed to inspire healthy, active lifestyles along with activities geared towards helping kids learn to appreciate nature and the environment in their local communities. Local parks help take a stand against the increasing obesity epidemic by encouraging kids to play outside and participate in recreation activities. Studies have shown that parks help boost the economy and contribute to the value of surrounding residential properties. In addition, they help make the local community a safer place to raise a family.

Head over to the NRPA website where you can find a calendar of local events happening across the country, the official toolkit, opportunity to take the Get Wild pledge, and information on the Get Wild Geocaching Contest.
The tool kit includes the 2012 Official "Get Wild" Social Media Poster, a customizable calendar, and various graphics.
After taking the pledge to "Get Wild" in your local park and REC areas this July, you will receive a Facebook badge to proudly display.
Information on the "Get Wild" Geocaching contest is also available on the website. This includes instructions on how to participate in the real-world, outdoor treasure hunting game using GPS-enabled devices. Explore local park and recreation areas in your community and share your geocaching photos on Facebook to be automatically entered to win one of 5 Magellan GC eXplorist GPS Devices in NRPA's Get Wild Geocaching Contest
Connect with the NRPA:

 
"I wrote this review while participating in a blog tour by Mom Central Consulting on behalf of National Recreation and Park Association and received a promotional item to thank me for taking the time to participate."