Joovy Scooter 2014 Edition | #JoovyScooter #ScooterStroll 
Sample received for review. All opinions are my own.


Joovy has added to their family of strollers, introducing their Scooter 2014 available  in 4 great colors.
I was sent the Scooter 2014 in Blueberry and the Scooter tray (sold separately).
Out of the box there is a small bit of assembly required, but it came together fairly quick.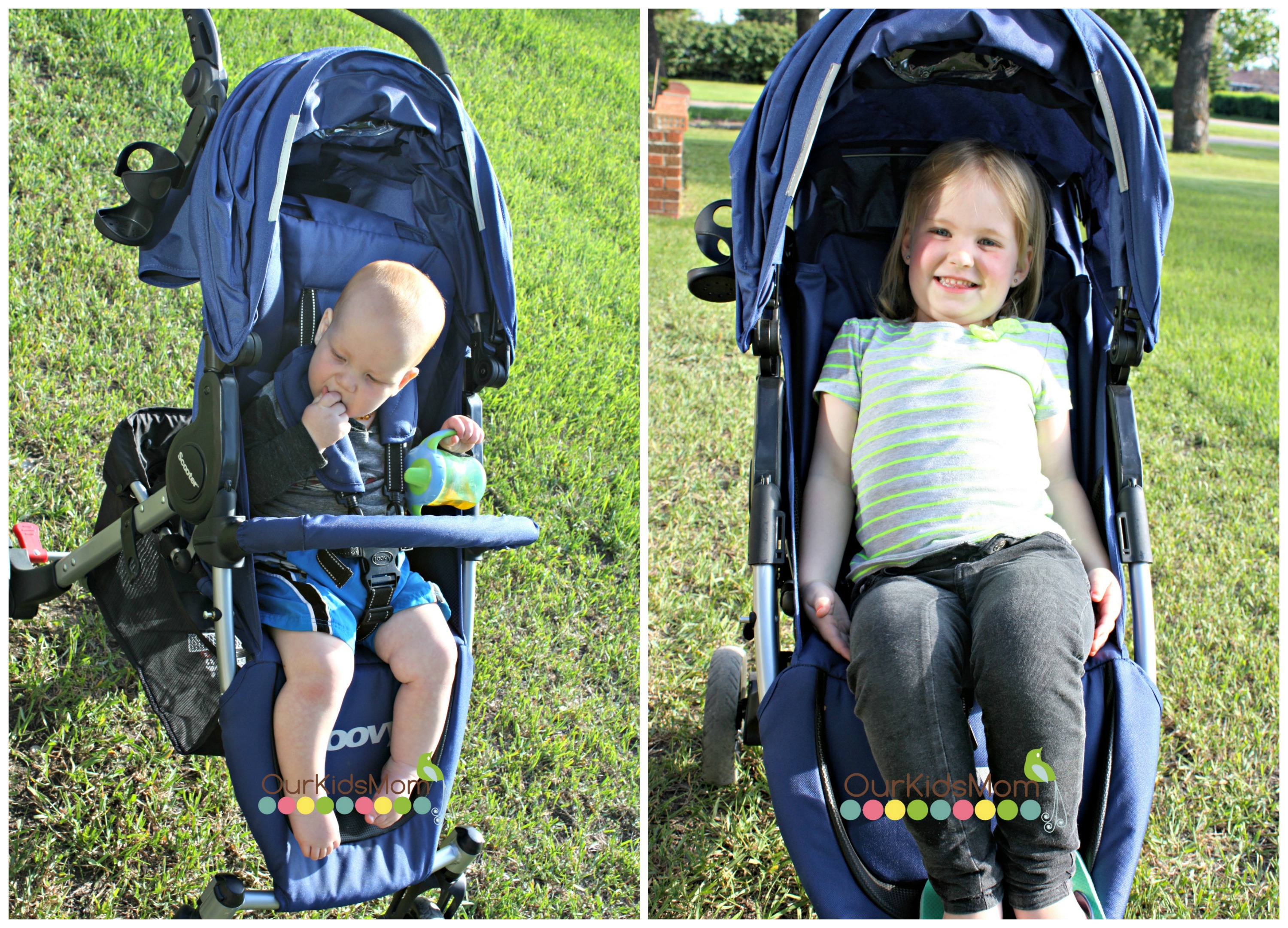 The Scooter is rated for a maximum child weight of 55 lbs with a very spacious seat. My 11 month old has ample space to sit comfortably. Heck, even my 3 year old has enough head room and space for her to sit comfortably!
The seat is a super soft padded seat that is also reversible. One side is the super durable 600D fabric and the other is a soft fleece. When messes happen, no worries, the seat pad is removable for easy cleaning.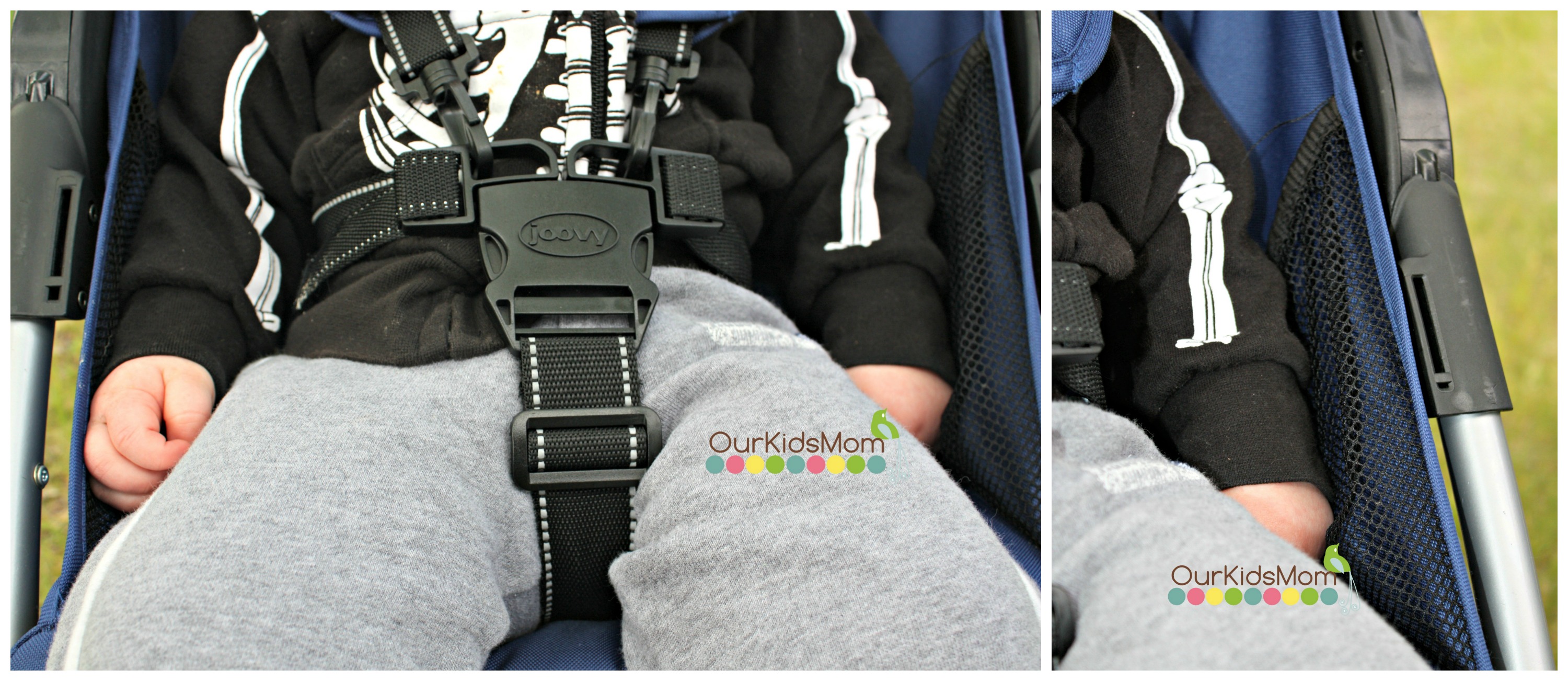 The Scooter has a great 5 point harness to keep your child safe and secure. The stroller comes equipped with padded shoulder pads to keep your child's ride comfortable and mesh pockets on both sides of seat for toys, sippy cups or other items your child may want handy.


I love the infinity recline on the Scooter. When my son falls asleep in the stroller I can smoothly recline the seat without worrying about waking him.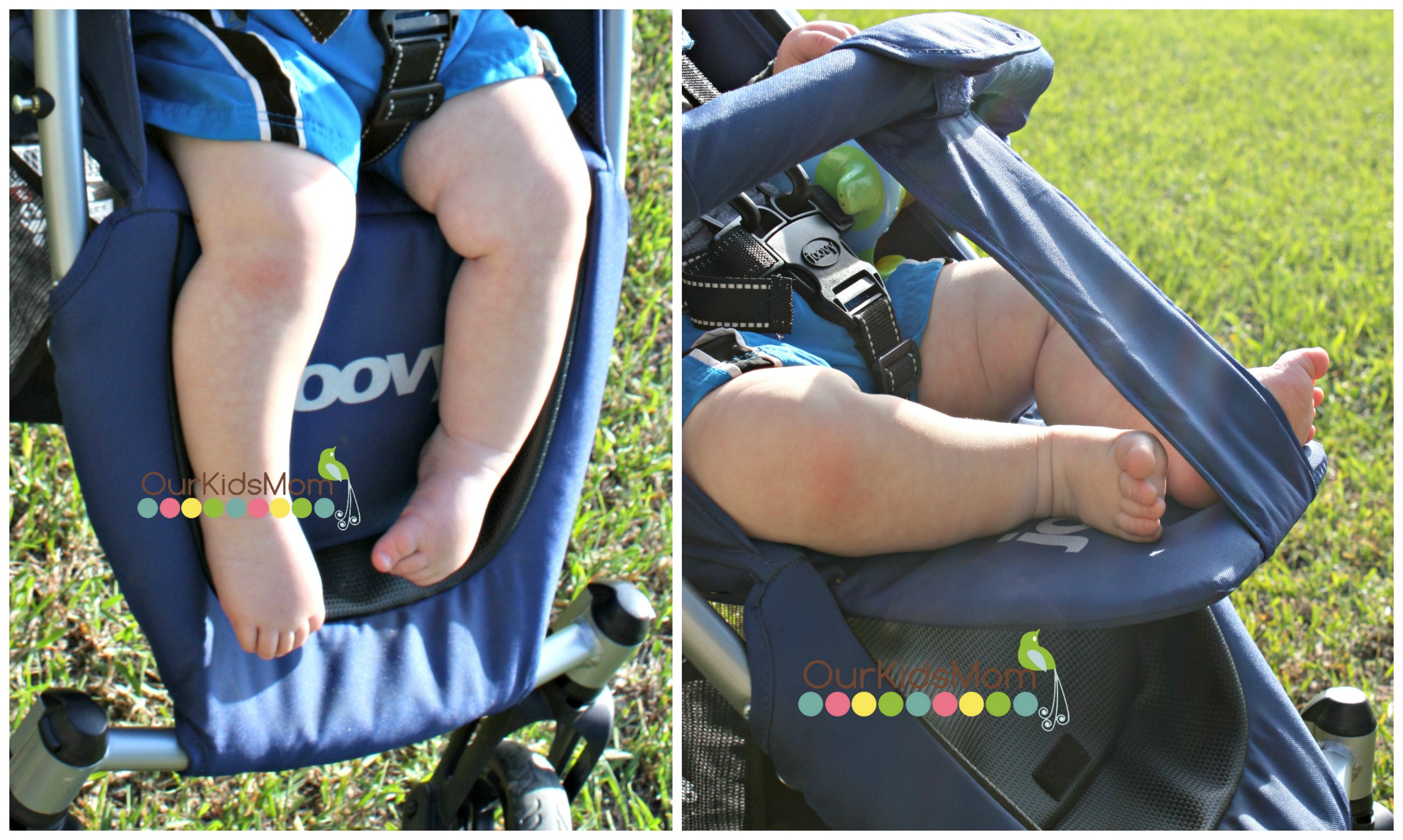 The foot rest has 2 positions as well. For sleeping babies you can bring the footrest up and have an almost completely flat sleeping surface.


The canopy on the Scooter is HUGE. There are 4 large panels to give your child the best shade coverage possible. There is also a peek a boo window up top to help keep a eye on your baby while you are pushing from behind.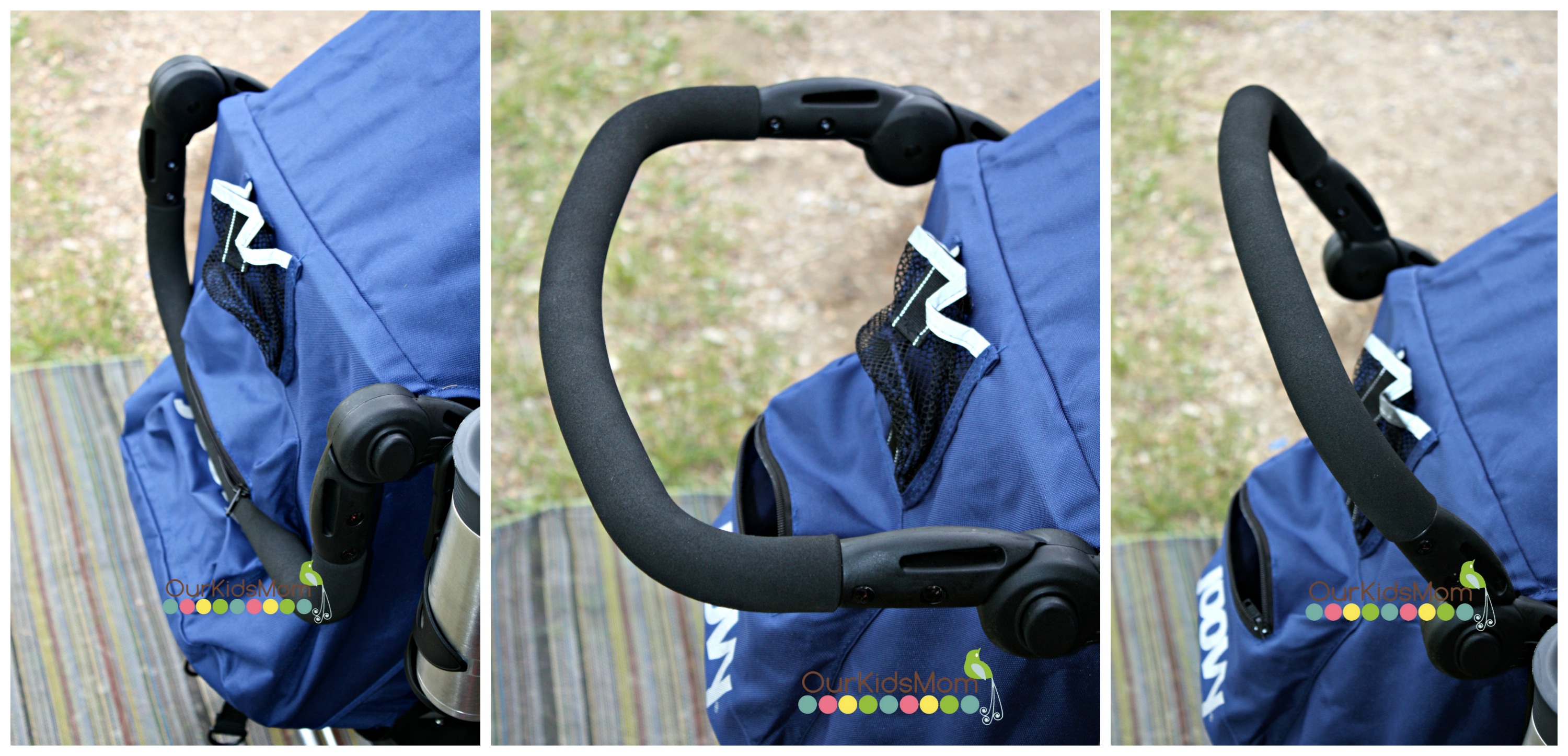 Moving to the back of the stroller, the handlebar has 10 adjustable settings. This is a feature I appreciate. Being 5 foot 10 I often have problems walking behind a stroller. With the Scooter I don't kick the bottom of the stroller as I walk.
When adjusted to a lower position I can also let my little 3 year old helper push.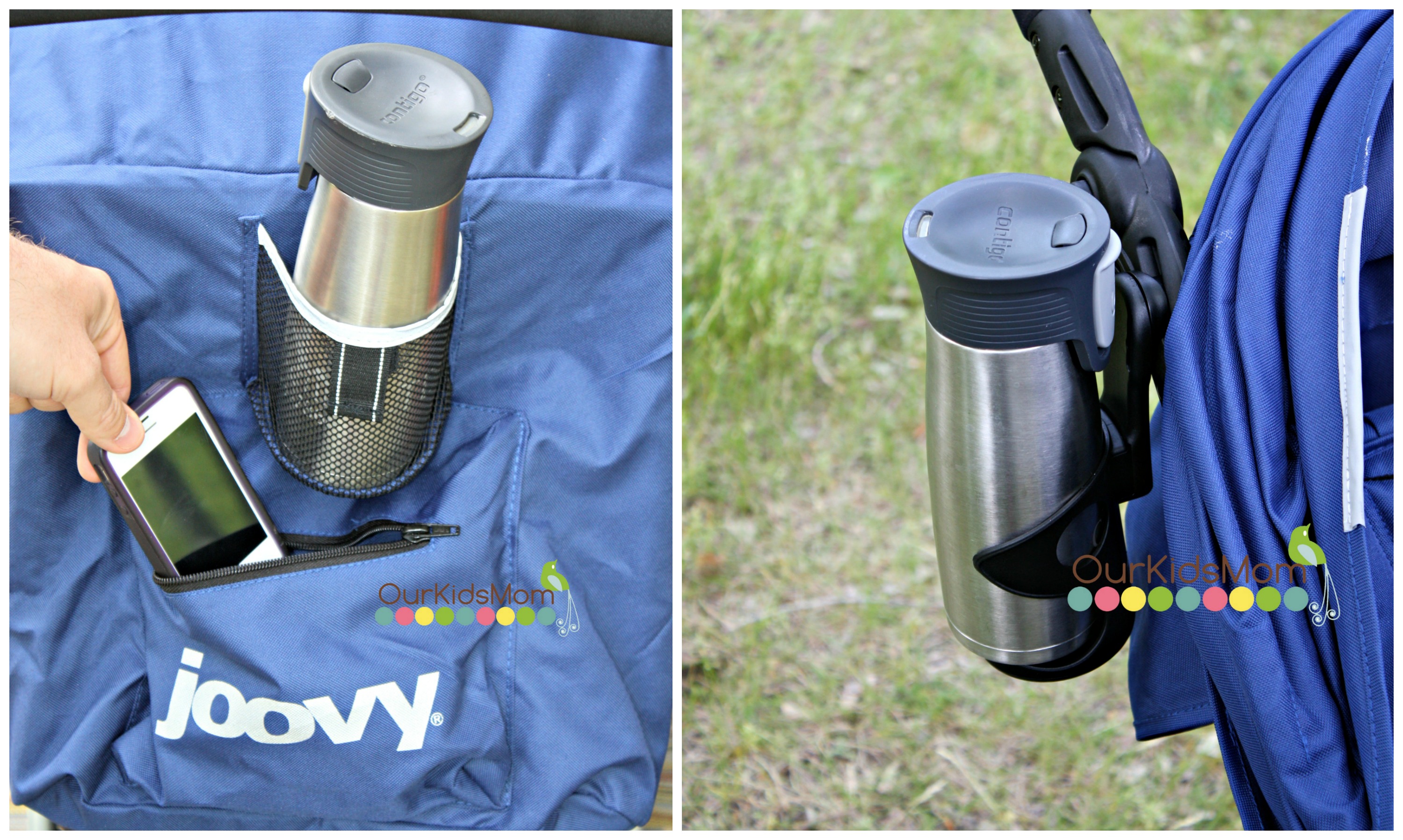 The parent organizer on the back is amazing. There is a mesh cup holder and great sized zipper pocket for keeping your keys, cell phone, or smaller wallets. There is also a detachable cup holder on the side for an extra cup of coffee or water bottle.


The stroller is equipped with suspension and all four wheels have sealed bearings giving a nice smooth ride. The front wheels are on a swivel lock with a quick release latch. The brake system is a quick one step linked parking break for fast and easy connivence.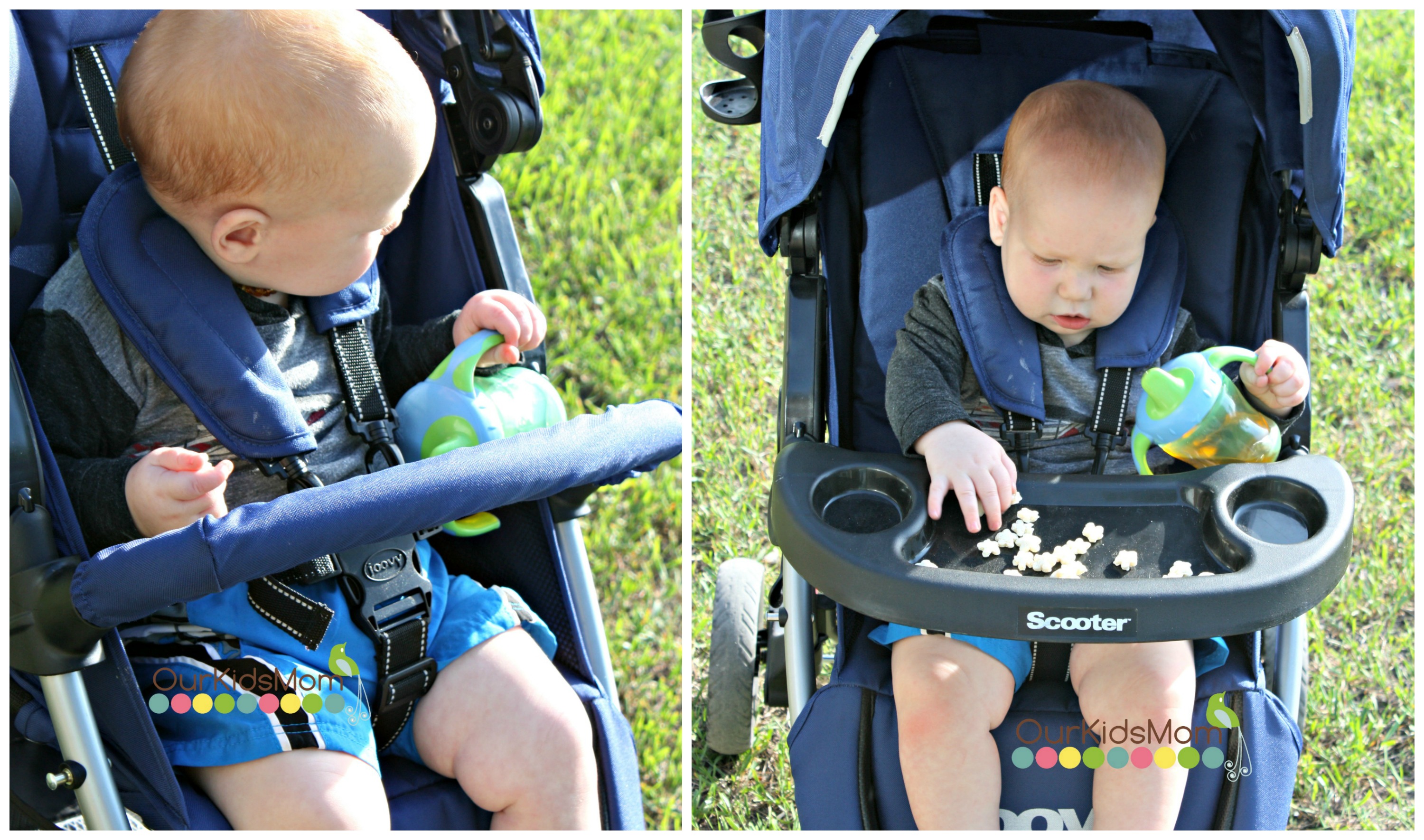 I love the snack tray that Joovy sent me with the stroller.
The snack tray does not come with the stroller and is sold separately. My little man is at the finger food stage and is easily content when he has some snacks. I use the snack tray all the time as I can give him a few snacks on there and get my stuff done when shopping or just out and about.
To attach the snack tray you just remove the bumper bar and insert the snack try.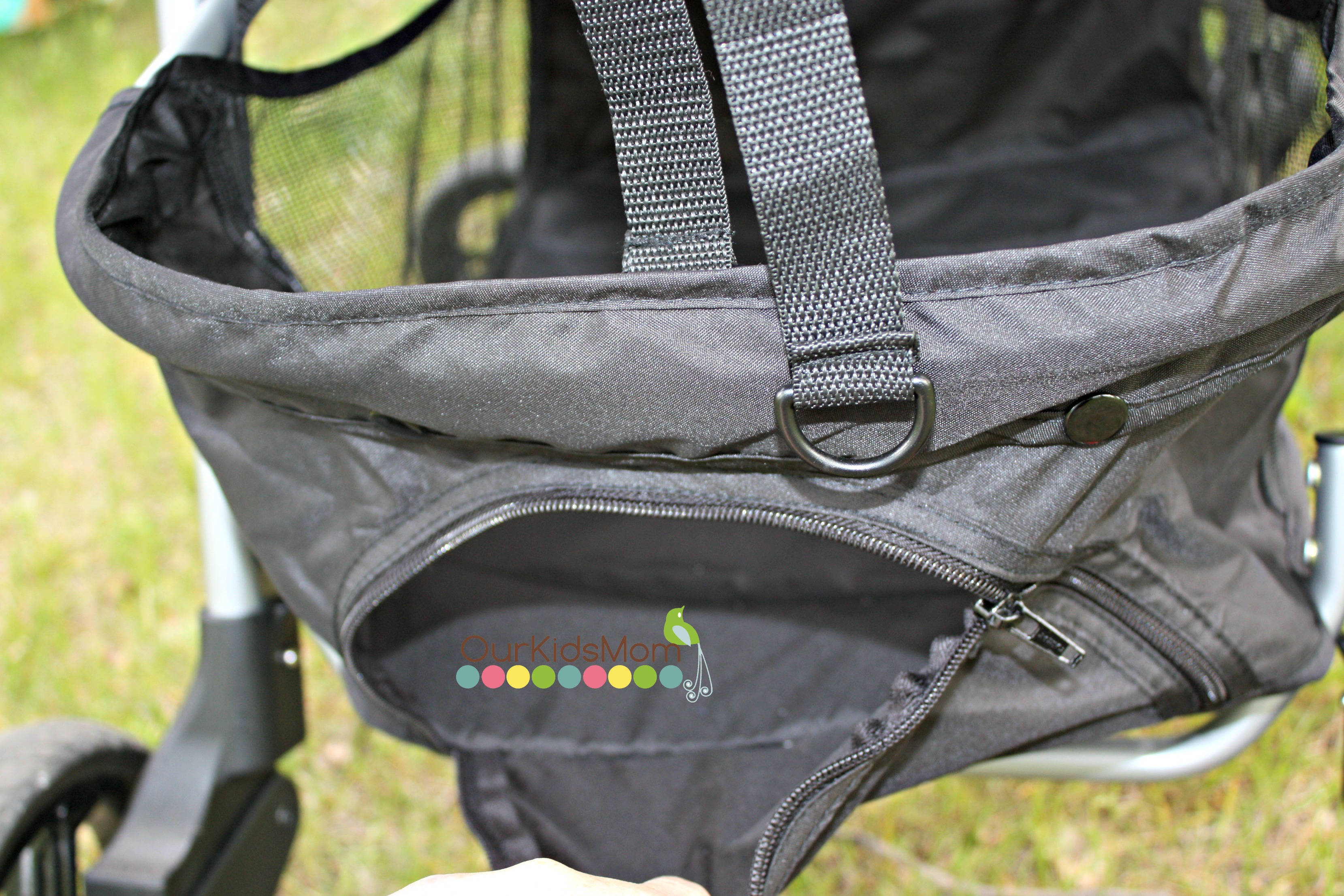 Under the stroller you have a nice sized storage basket to hold your purse, diaper bag or extra blankets and toy.
One of my favorite features of the Joovy Scooter 2014 is a zippered access pocket that allows you to access the basket without disturbing your reclined sleeping child. You won't find that feature on very many strollers. Typically you are just out of luck.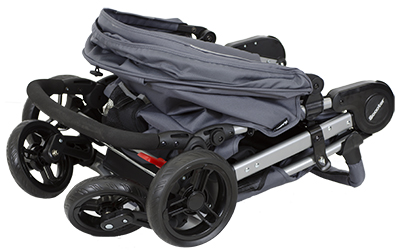 Folding the stroller is as easy as pressing the button on the right handle bar  and pulling up on the folding triggers. There is an in-seat carrying handle that you can lift up on and the stroller folds up with the automatic folding lock… then you can easily walk off with it.
It's fast, easy and convenient.
I love Joovy and find that they put a lot of thought into their products. I feel like they consider what would make life easier for us parents while using Joovy products… and then they make them!
This is a great stroller that is easy to push. I have been through gravel and dirt with it… with the wheels locked it's a pretty easy push.
I would recommend this stroller to anyone in the market for a stroller. Head over to www.joovy.com and check out the great many great products that Joovy has to offer.
Connect with Joovy:
BUY IT:
You can purchase the 2014 Edition of the Joovy Scooter on the Joovy Site