In honor of Johnson's "Treasuring Everyday Joy" campaign, I wanted to share with you my thoughts on what Motherhood and everyday joy means to me.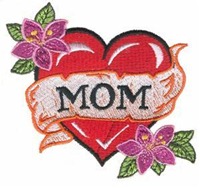 I can remember from the ripe old age of 10, all I wanted to do in life was be a mom and have a lot of kids.
I married young at the age of 18. Although it was not planned, we found out two years later that we were expecting our first bundle of joy. I was ecstatic (and Jason had a panic attack). We had a very uneventful pregnancy and at my last appointment our doctor decided we would meet at the hospital that night for an induction.
I will spare you all the details, but we went in for the induction and everything ran smoothly… until the end. I had been in labor about 48 hours when my room flooded with nurses. Our baby's heartbeat was dangerously low and they scurried me off for an emergency c-section. I had to be put under because there wasn't enough time for an epidural and when I awoke I was greeted with the news that she was being transported to the local children's hospital and that things did not look good. They had to revive her at birth and we soon found out that she had been without oxygen for too long and there was no brain activity. Our sweet Emilee Camille graced our lives for five beautiful days that will be burned in my memory forever.
I needed to tell you about Emilee so that you could understand why being a mom is so precious to me. Our children are a gift, a joy, and a treasure.
I have four living children now. Kaytlin, soon to be 19… Joshua, just turned 14… Emmaline, she is 4 1/2… and Ethan, almost 3. Sometimes I feel that some parents take their children for granted. They were given to them too easily. My struggles with secondary infertility, miscarriages and the loss of my first child have given me the perspective that no parent should have… but in some ways I am grateful for it. Every single event has magnified significance to me.
Even looking through their baby pictures for this post… I can remember some of the most insignificant details about what was going on. Every little thing has meaning to me. Kaytlin was sitting on her changing table after her bath and was playing peek-a-boo with me. Joshua was meeting my grandmother for the first time and she was holding him in the air to get a better look. Emma was snuggling after a long nursing and looked so serene. Ethan was playing on the floor and being silly with his big sister Kaytlin. Every detail is a joy etched in my heart.
To sum up what motherhood and everyday joys means to me… I wanted to share a video Kaytlin put together for Ethan's 1st birthday. Although most of the photos and video clips in it are everyday events… they all bring joy to my heart. If you listen closely in the beginning, you can even hear Ethan's heartbeat recorded right before his birth.
********

Johnson's Baby has a Facebook campaign going on to benefit the March of Dimes.
With every "promise" ("like") made at  facebook.com/johnsonsbaby, Johnson's will donate $1 to the March of Dimes.
Johnson's will host a series of photo contests on its Facebook page beginning in May. Selected monthly winners will receive one of a variety of prizes and be eligible for the $25,000 Grand Prize, to be announced in January 2012.
I wrote this post while participating in a blog tour campaign by Mom Central Consulting on behalf of Johnson's and will be receiving Johnson's Baby products and a promotional item as a thank you.