I am posting as a Chipotle ambassador. Samples received. All opinions are my own.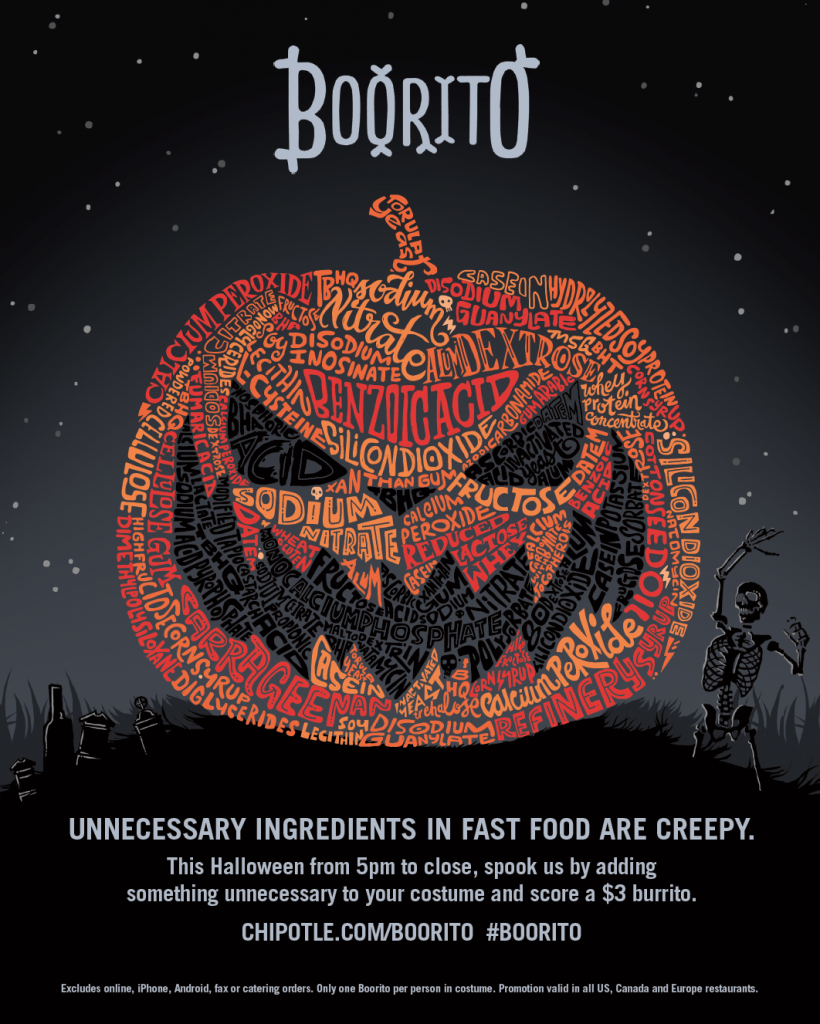 I can never say "no" to Chipotle… the food is amazing and I always leave knowing that what I ate was real food without unnecessary additives.
But, what's better than a Chipotle burrito? How about a $3 Chipotle BOOritO!
Because Chipotle considers unnecessary additives creepy, this year they are asking their customers to to add something "unnecessary" to their costumes to score a $3 burrito. Not only are you saving a little cash, you are also helping to raise money for the Chipotle Cultivate Foundation. Their goal is $1 million!
Boorito has become one of the company's most iconic promotions and this year, to showcase the simplicity of their ingredients, Chipotle is asking Boorito participants to add an unnecessary addition to their costumes in order to redeem the $3 Boorito offer. The limit is your imagination. This twist on the costume guidelines supports the company's larger vision of serving only the highest quality ingredients versus the complex array of unnecessary additives and preservatives that are typically found in fast food.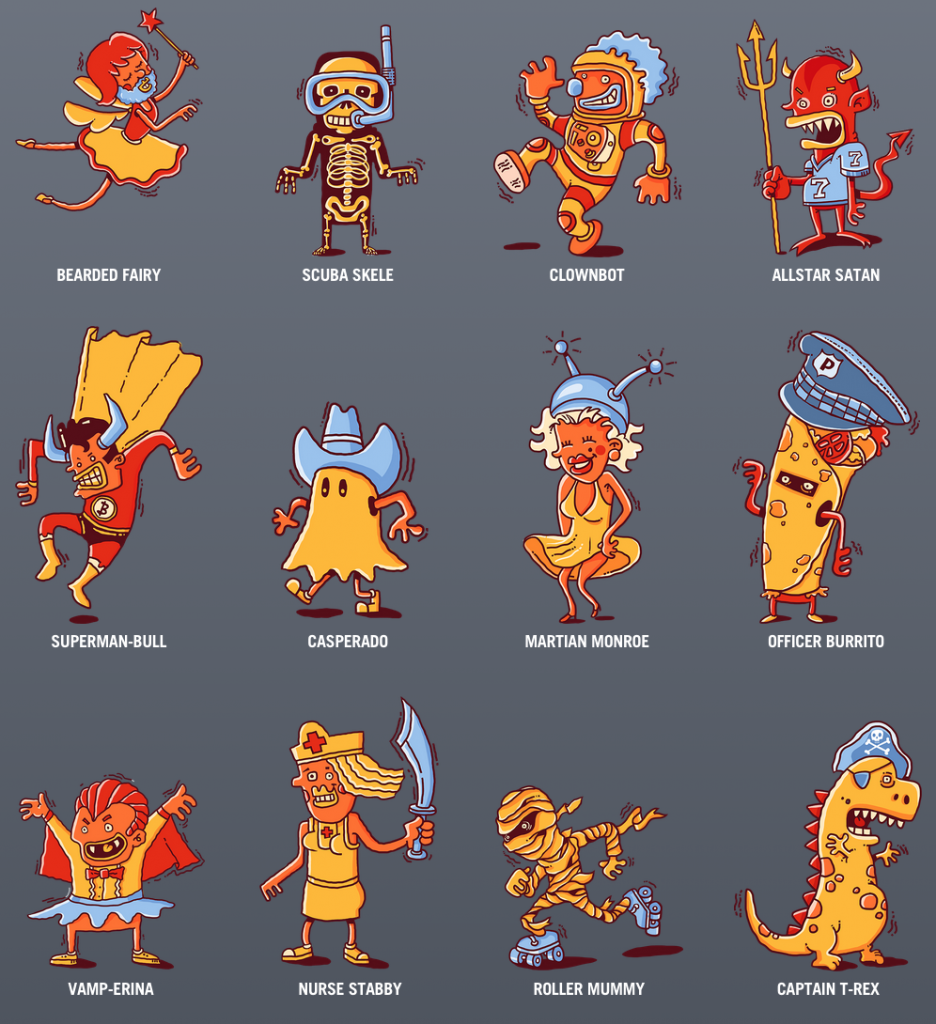 Unlike a typical fast food restaurant menu that includes hundreds, if not thousands of additives, including chemicals, processing aids, artificial colors and artificial flavors, Chipotle serves a simple menu of food made with only 68 ingredients that are raised or grown with respect for farmers, the environment,animals and consumers. These high quality ingredients are then prepared using classic cooking techniques.
In support of this year's Boorito fundraiser, Chipotle has produced a companion short film in conjunction with New York-based studio, Piro, entitled "Endless Line." The humorous film features a customer entering a fictitious fast food restaurant where she discovers what Chipotle would be like if it served traditional fast food rather than cooking by hand. It follows her as she orders from an endless line of workers, each adding a different artificial additive to her meal. Rather than accept her artificially flavored, colored, and processed meal, she questions where the "real" ingredient are.
I got a kick out of it… it's worth a watch!
So don't settle… get a REAL $3 Boorito at Chipotle this Halloween!