How to Detangle Doll Hair…
I'm pulling this one up from the archives in hopes of helping a few more "hair challenged" dolls in your
little girl's
life. Just remember to have patience with the procedure and start from the bottom and work your way up!
Emma's Rapunzel Doll was a tangled mess within hours of her taking her from the box. Despite the repeated (attempted) brushings Emma gave her, the rats nest got bigger and bigger. After a little searching, we finally found our answer and it was fairly easy too!
What you will need:
| | |
| --- | --- |
| 1) A wig brush… this one was only $3.00 on Amazon.com | 2) Liquid fabric softener… any type in your favorite scent. |
| 3) An empty spray bottle. | 4) Water |
5) A tangled mess…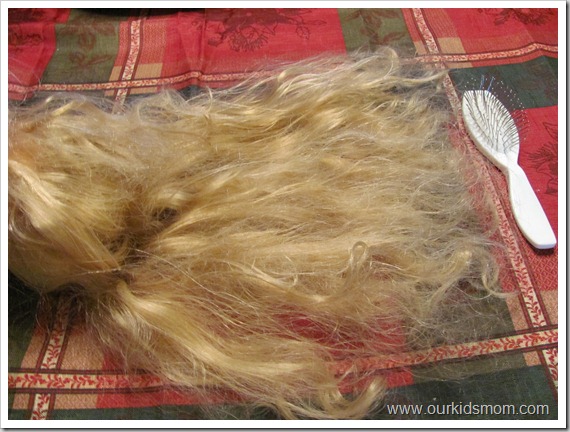 How to:
1) Start with a 50/50 mix of fabric softener and water in the spray bottle.
2) Drench the dolls hair with the mixture until it's almost dripping.
3) Carefully run the brush through the hair to remove the tangles.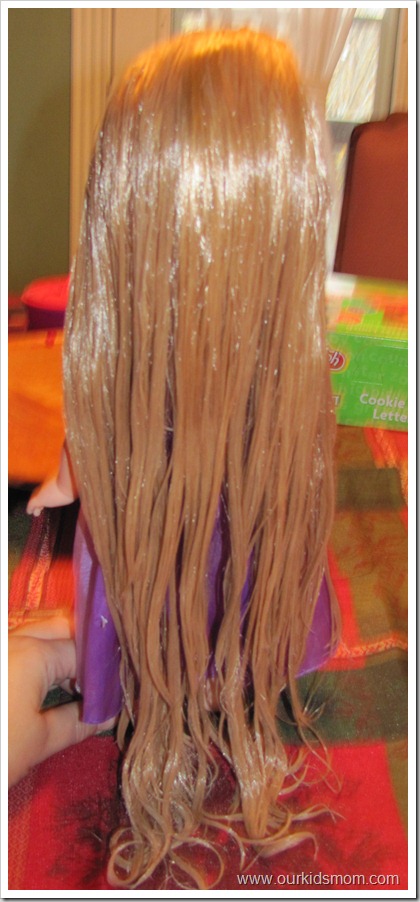 4) Rinse the doll's hair until the fabric softener is removed.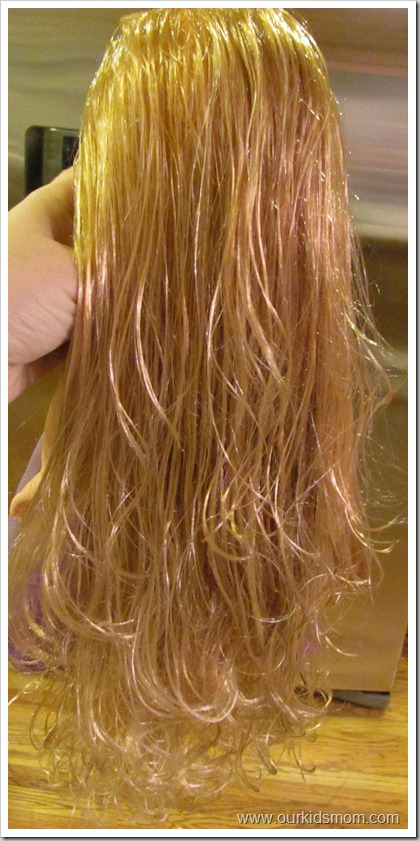 5) Let the hair air dry, or blow dry on low if you are in a hurry.
Once we successfully fixed Rapunzel's hair we decided to try this out on Ariel, as her hair was a rats nest as well. Here are our results!
Before:
After… wet
Finished product with both dolls…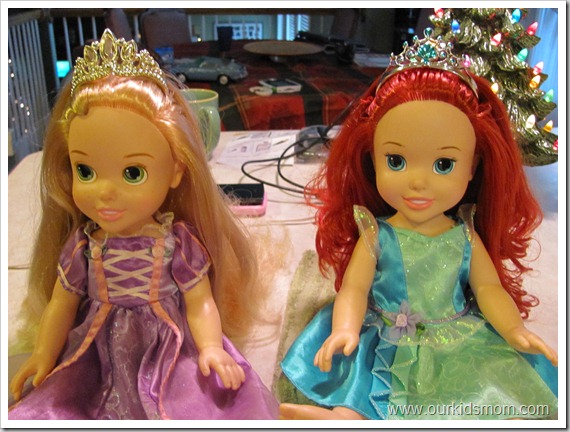 This method works on other "hairy" toys as well. We tried it out on Emma's My Little Ponies.
Before…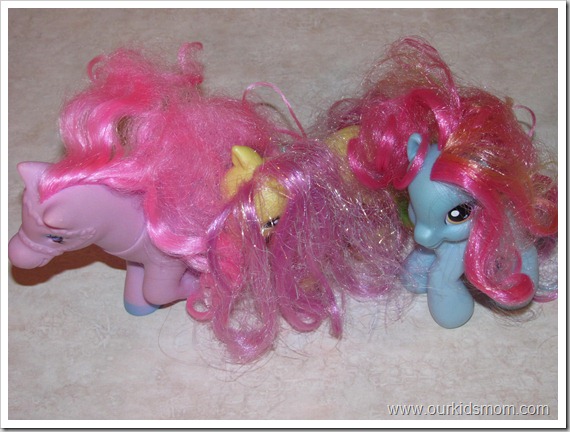 After: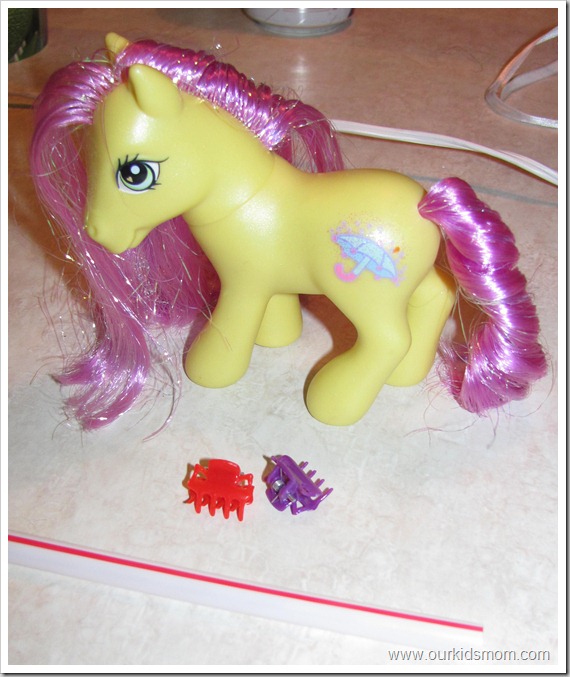 We noticed that this did not work very well on the "off brand" pony. The hair seems to be a different type. The "My Little Ponies" came out perfect. Kaytlin wound the tail around a straw and clipped it with two of Emma's hair clips to get the curl to return. She let the hair dry naturally and the pony is in great shape again! It worked on the blue pony as well, I just neglected to get a photo.
I hope this method helps you out…. restore your little girls dolls instead of replacing them! I intend to snag some SUPER CHEAP baby dolls this summer at garage sales and "fix" their hair for Emma's collection
.
Enjoy!