COPPERTONE LAUNCHES NATIONWIDE CONTEST IN SEARCH OF MODERN LITTLE MISS COPPERTONE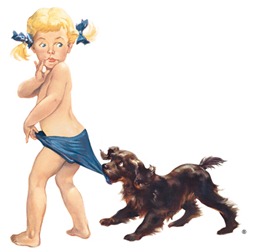 Coppertone has been part of my families lives as far back as I can remember. Before we were aware of harmful rays and excessive exposure leading to skin cancer, we used Coppertone Oil to collect all the sun rays we could.
Just seeing the cute little girl with the dog tugging at her swim bottoms instantly brings up the brand Coppertone in my mind. The symbol is iconic and will last for decades to come.
Now Coppertone is looking for a modern day Little Miss Coppertone!
They are looking for a little girl who personifies the energetic, optimistic spirit of the brand's signature character. The contest seeks photos of girls between the ages of two and seven. With agreement from parents and guardians, COPPERTONE will feature contest photos on its Facebook page and will also incorporate them into a Little Miss Coppertone photo gallery mosaic.
Now through June 22, COPPERTONE encourages parents and guardians to visit www.facebook.com/Coppertone, where once they "Like" the page, they can enter the contest, upload and provide permission for use of the photo of their little girl outside. Don't have a Facebook account? You can also visit select participating national retail locations and take a photo in front of a summer backdrop to upload and enter onsite. For a complete list, visit www.coppertone.com.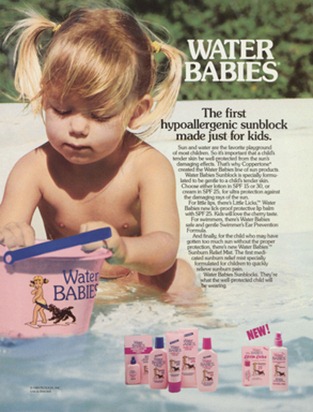 Once the contest closes, the judges will review entries and select the top 10 finalists. The photos will be featured on the brand's Facebook page from July 13 to 26. People across America are invited to vote for the girl they believe best reflects Little Miss Coppertone's spirit. The contest winner will be announced at the end of July.
The winner gets a dream family vacation and will be featured in a Coppertone print ad!

 OurKidsMom loves companies that give back

COPPERTONE will support Feeding America®, the nation's leading hunger-relief charity, by providing $1 for every entry received during the month of May, up to $25,000. Sweeney supports it as part of an overall platform to keep moms and children healthy.
For more information and the official contest rules, please visit the COPPERTONE website at www.coppertone.com or the brand's Facebook page at www.facebook.com/coppertone.
Disclosure: This post is part of a compensated campaign with the Coppertone Water MOM and MomSelect. All thoughts and opinions are my own.