Thank you to Disney for providing an all-expenses paid trip in exchange for this coverage. While talking points were suggested, all opinions are my own.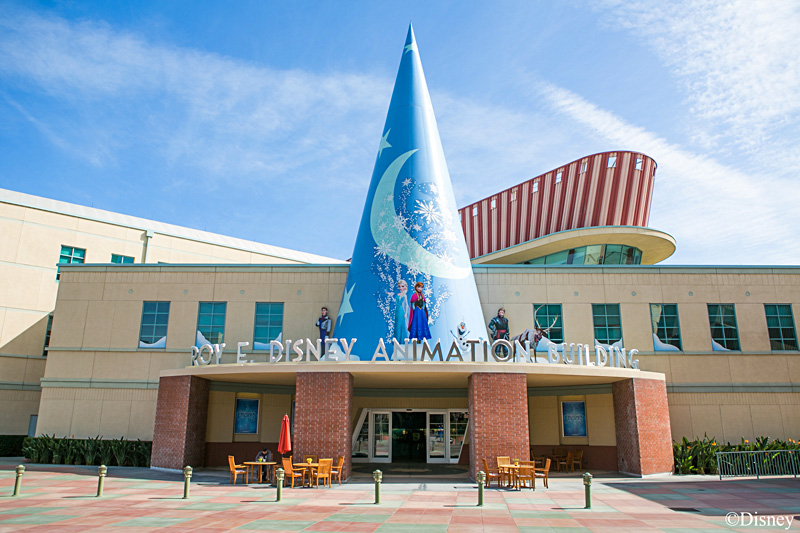 We had the wonderful opportunity to meet and interview Frozen directors Chris Buck and Jennifer Lee and producer Peter Del Vecho. (You may recognize these three from their acceptance speech at the Oscars® last weekend.)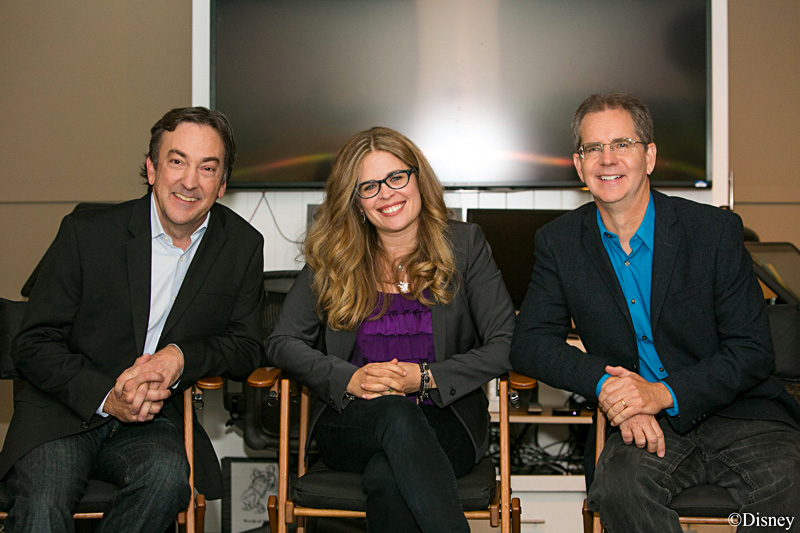 The trio were extremely passionate as they spoke about Frozen, as if they were talking about their child. It was amazing to hear all of the little details behind some of our favorite moments of the film. I'd love to share the entire interview with you, but you'd be here for a long time. Instead, here are a few of my favorite highlights from the time we spent together (and an answer to a reader question!)
Originally, Frozen was slated to feature Elsa as an evil snow queen: a villain. Buck and Lee told us that it just didn't feel right. They didn't want to create another typical princess/villain/love story and went back to the drawing board. Instead, fear would be the enemy of the film and they'd redefine the meaning of "true love". This wasn't as easy as it sounds. It took about two and a half years to get to the version of Frozen we know today. "Let it Go", of course, is Elsa's defining moment. The one where we learn she's not a villain. The viewer connects to her in a way they'd never be able to without the song.
One of Heather's readers asked about Kristoff, and Jennifer Lee was excited to tell his story. Kristoff was an orphan and wild child that just couldn't be tied down to the orphanage. He loved sneaking out and exploring the woods and following the ice teams and befriended Sven in the process. On the night Sven and Kristoff follow Ana and Elsa's parents into the woods, Kristoff finds his family. In a way, Ana gave Kristoff his family and it goes full circle with Kristoff helping Ana find love with her own family (Elsa) in the end.  If you own a copy of the Deluxe Edition of the Frozen Soundtrack, you'll notice a deleted song featuring Kristoff. They felt the song didn't fit Kristoff's personality. They couldn't see him bursting into song about love. Kristoff sings when he's alone with Sven, and even then, it's silly and not about love.
Olaf was another fun topic of conversation. Olaf, originally, was going to be a "reject" from Queen Elsa's snowman army (see: the marshmallow giant she creates to scare Ana and Kristoff away.) It's very poignant that the very first thing Elsa creates is Olaf, as he's the last thing Elsa created for Ana before Elsa was locked away. When Ana and Kristoff run into Olaf in the woods for the first time, his appearance gives Ana a glimmer of hope. If Elsa could still create Olaf, maybe the loving sister she once knew is still there. He represents a child-like innocent love and animators gave him toddler-like qualities (outstretched arms and the way he moves) to enhance the theme.
Our time with the producers and directors was short, but it was amazing to get a little inside look into how our favorite characters went from ideas to the screen. Did you learn anything new from our interview? Be sure to check out the #FrozenBluRay hashtag on Twitter for even more interview coverage.
You can see even more about the making of Frozen in the special features on the Blu-ray combo pack, hitting stores on March 18th!