I am so excited to tell you that I have joined the 2012 Tria Beauty Blogger Review Program and I will be testing the Tria Hair Removal Laser!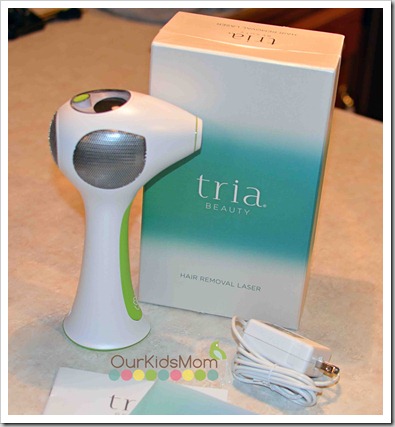 Tria Beauty is a skin care company that manufactures revolutionary light-based skincare products that bring professional technology out of the doctor's clinic and into your home.
The FDA-cleared Tria Hair Removal Laser uses the same laser technology used by professionals for in-office laser hair removal for permanent results at home. The Tria Hair Removal Laser's design, features and performance ensure that it's convenient and easy to use in the comfort and privacy of your own home. You can free yourself from the endless hassles of shaving and waxing. The Hair Removal Laser has been approved for the bikini line, legs, arms, back and stomach…. that's a lot of hair to remove!
I am one of those women that has to shave every day. I have always been jealous of my friends that shaved every 3-5 days only because of stubble. I swear I get five o'clock shadow on my legs! That will probably be one of the first areas I tackle.
Over the next six months I will be sharing my experiences on a monthly basis as I use the system once every two weeks over the course of the next six months. The most exciting part of all of this, though, is that Tria Beauty has agreed to give a Hair Removal Laser (RV $395) to one of OurKidsMom's readers towards the end of my treatment!
So, it's here… it's charging… and I am excited to use it! Stay tuned… I will share all the details soon.