It's only Tuesday and I've cried or been near tears too many times to count this week. Let's start with frustration. I mentioned earlier that we have started to eat cleaner foods… more organic, non-GMO, whole foods. That combined with eating a vegetarian diet has taken a wide assortment of food selections and narrowed it to a tiny window. At least it felt like a tiny window the other night.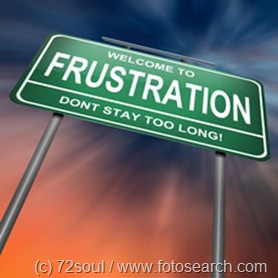 It's typical for me to get frustrated a couple of weeks in on a diet or change of eating plan. I hit a wall and I am tired of everything I've been eating. The other night was no exception. It was dinner time and I thought a taco salad sounded fabulous. Then it dawned on me that I have no clue what to use for a hamburger substitute that would be considered "clean". I had a little quiet hissy fit with a few pots and pans clanking around and ended up making a pot of broccoli soup. *Sigh* Soup again.
Before starting this lifestyle change I would take Emma & Ethan to McDonalds once every couple of weeks. I would enjoy a double cheeseburger and small fry and "get my fix". Well, it's been more than a couple of weeks and the craving for a juicy burger crept in and, again, I got frustrated. Where on Earth can you go to enjoy a quick, inexpensive, clean cheeseburger?
Today topped it off. I was offered a (very) good paying opportunity but for a company I could not endorse considering my new choices for my family. I struggled with this decision all day. I could really (ok who couldn't?) use the money! Fortunately for me a couple of good friends "listened" to me whine through chat and helped me stand my ground. The tears have dried up and I am happy with the decision I made, but I just realized that because of the new ground I walk on my blogging life is going to change dramatically as well.
So, I found a good casserole dish that fit my guidelines, agreed to some yummy chocolate and am trying to put on my big girl panties. I am glad I have you to "listen" to me as well as I am a newbie to whole foods/clean eating as my walk will probably be wobbly.
Do you have a favorite "go to" easy to whip up dish for your family that is clean?
Please share!