There are many benefits associated with startup jobs, as you're part of an exciting and fresh environment, where enthusiasm and motivation levels are high. At the same time, you can end up becoming a bit of a jack-of-all-trades. Plus, working for a start-up can be deemed riskier than working for an established company.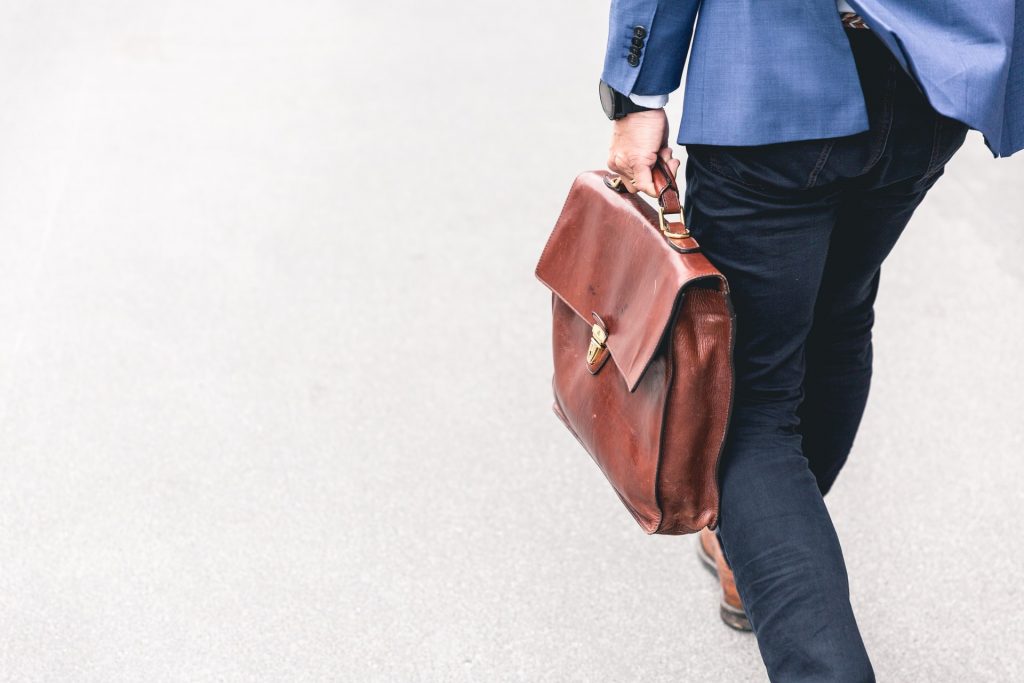 If you're interested in startup company jobs, we will tell you everything that you need to know in this guide to help you get a better understanding.
What Do Startup Jobs Entail?
Before we delve into the sort of duties you will have, it's essential to explain exactly what a startup job is.
A startup is a young business that has been founded by one or several entrepreneurs for the purpose of developing a service or product and bringing it to the market. Therefore, startups are in the infant stage of their journey, and so you'll be working for a company that is just getting going. From healthcare to startup finance jobs; you will find these jobs across all industries.
In most cases, a startup business will be small, and so there will often be fewer than ten people working for the company. It is very rare that you will have an entrepreneur that decides to go all-in and employ hundreds of people from the get-go. Because of this, jobs at startups tend to involve roles that make up the core of a business. 
One of the main reasons why startups fail is because they do not have the right team in place. While the CEO of the company will be the visionary, there are imperative roles to be filled to achieve business growth.
For example, there are a lot of startup job opportunities for chief technology officers, otherwise known as a CTO. If employed in this role, you will help the company to refine its tactics, strategies, and goals to push the business in the right direction. 
Duties
Of course, the duties that you have will depend on the type of business you work for. Bagging yourself one of the available fashion startup jobs is going to be very different from working at a software startup.
Nevertheless, you can expect a lot of your work to be focused on driving the business forward and making sure that it is a success. This can include securing new leads, marketing, managing customer relationships, looking for new opportunities, and keeping costs low.
You can also expect to wear many hats when you work in startups. You will be expected to pitch in and help complete tasks that may fall outside of your job description to help to move the business forward, such as integrating time tracking apps for remote workers or liaising with outsourced support teams. Therefore, it is imperative to expect to be flexible within your job role. 
Types of startup jobs near you
You may be wondering what sort of job opportunities are going to be available in your local area when it comes to startup positions. Startup businesses are being established all of the time across all industries; all it takes is someone with a fresh idea to bring to market. Consequently, you can find startup engineering jobs, fashion jobs, jobs in software, and much more.
We're going to take a look at some of the most common roles at startups so that you can get a better understanding of what to expect:
The project manager

– If you're looking into startup jobs, you're probably not going to be managing anyone for quite some time. However, a project manager is someone who loves products, creating things, and analyzing the results to push the business forward.
The salesperson

– Salespeople are essential for startup businesses, as they are non-stop hustlers and they know how to create hype about a product or service. This is exactly what startup businesses are looking for.
Business development

– You will also find startup business development jobs. While sometimes lumped together, business development differs from sales because it is more about building relationships and networking. This is imperative in any startup, so you will often find a lot of jobs looking for experienced business-minded people. 
Marketing –

Startup marketing jobs should not be too difficult to come by either. After all, the entrepreneurs of today know that they need to have an expert marketing strategy in place if they are to stand out from the crowd.
Customer service

– Customer service and account management can be great for anyone seeking entry-level roles. Organization and empathy are the two main skills you will need to bring to the table.

The office manager

– Finally, an office manager startup job can be a lot of fun, as you will be doing thousands of different things. Two days are unlikely to be the same in this role!
So there you have it: an insight into some of the typical startup job postings you can expect to find online today.
Work environment 
Now, we're going to take a look at the work environment at startup businesses. The environment at a startup can be enthusiastic, energetic, and fast-paced. You will be part of a tight-knit team and you will all be working hard to move the business forward and get the new product or service off the ground.
If you read any startup job description, you will see that employers are typically looking for someone who is motivated and a team player. There is a real sense of unity at these organizations, as you're all fighting for the future of your jobs at the end of the day! If you can ensure the product or service is a hit, you're securing your future. You will often find that you're helping other people out and pulling together collecting to achieve great results. 
Injuries and Illnesses
In terms of injuries and illnesses, it really does depend on the industry you work in. You're more likely to have an injury in a construction job than you are in tech startup jobs, for example. There is an argument that injuries can be more common in startup businesses because of a lack of experience, although there's not much evidence to support this. Plus, with stringent health and safety regulations in place, this should not really be the case.
In terms of illnesses, with a small number of people working in the office, then chances are you're going to be less likely to fall sick at work, which is always good news!
Work Schedules
In terms of work schedules, again, this is industry-dependent. However, with most jobs in startup companies, it is not uncommon to find yourself working longer hours. This is because there is a lot that needs to be done to get a service or product out there and ensure it is a success. This can often mean that extra hours are needed. 
Finding startup jobs
Now that you have a better understanding of what to expect from a job at a startup, we're going to talk you through how to secure such a job and how to evaluate a startup job offer.
Important Qualities
Arguably the most important quality that you need to have when working for a startup is grit. Grit and determination are needed. You will need to be someone who is happy to roll up their sleeves and put in the hard work to make the business a success.
Other qualities that are important in jobs at start-up companies include passion, collaboration, and being able to thrive in ambiguity. 
Education 
In terms of education, this really depends on the role you're going for and the industry you're involved in. Startup job listings will cover the full range of experience levels, so it is worth keeping this in mind when you're looking for the best job for you.
Advancement
As the company grows, there should be great opportunities for you to advance within the business. Startup owners tend to hold people that have been with them from day one in high regard. They recognize the hard work and effort you have put in to help them make their business a success, and this is something that should definitely be rewarded later down the line with promotions and bonuses.
Pay
The best startup jobs pay their employees well, but it's hard to really give an average pay amount when jobs span so many different industries and job titles. According to PayScale, the average startup business pays its employees anywhere from $53,532 to £189,141 per annum.
Of course, this is largely dependent on the job role you are hired in. For example, those looking for software startup jobs will be interested to know that software engineers tend to be paid anywhere from $69,000 to $131,000 at startup businesses. 
The nature of your job will also make a difference. A lot of people work on a remote basis, which can often be billed per project or per hour. Remote startup jobs tend to be for marketing professionals, as well as content writers, website designers, and such like.