Everyone wants to look their best. Whether it's for the office, social gatherings, to impress your significant other, or to show yourself some love, finding ways to look more put together is on the to-do list. It can be frustrating to know where to begin, so we've helped break things down with a focus on accessories. Here's everything that you need to know about using accessories to look put together.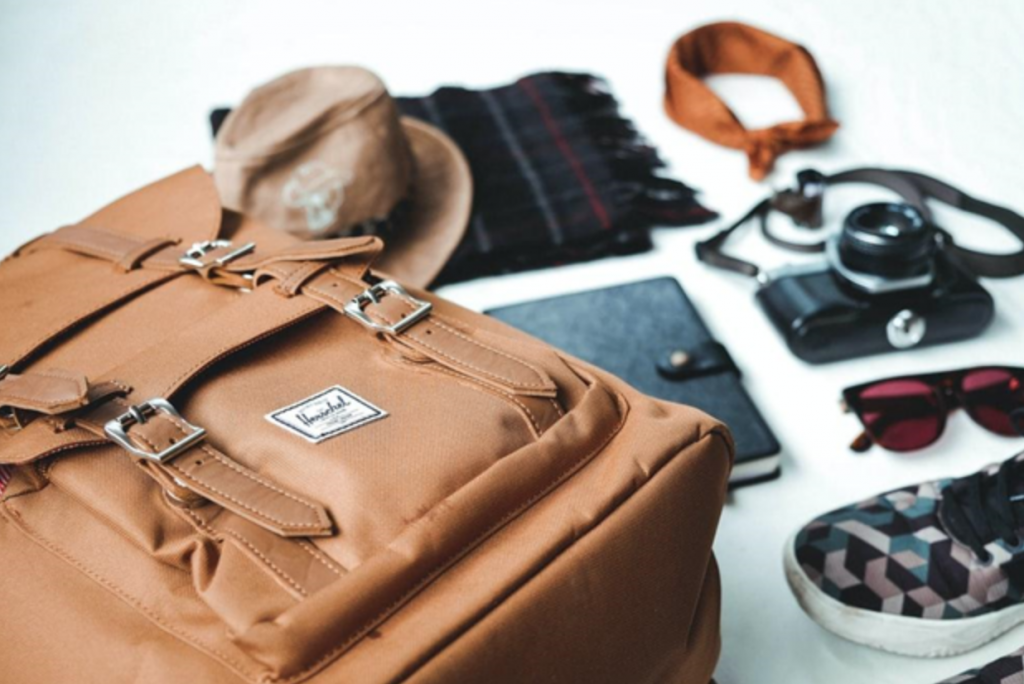 Less Is More  
When you hear the word "accessory," the first thing that probably comes to mind is the idea of jewelry. Earrings are one type of jewelry that offer a simple way to bring a touch of flair to any outfit.  
When used as a statement piece, earrings have the potential to describe the look you're going for with minimal effort. When selecting earrings, remember that less is more. If you're a fan of dangly earrings, that's okay; just be sure to pair them with a more neutral, relaxed outfit. Too many patterns can make an outfit appear busy and distracting. Neither of these characteristics represent a put-together look.  
In general, go for small to average size earrings, regardless of the style. Gigantic hoop earrings or dangles that go down to your shoulders are a statement, but they don't offer the same poised and polished look you're going for. Consider incorporating small beads and studs and handmade earrings to shine gracefully.  
A High-Waisted Belt 
Spruce up any outfit with a vintage, high-waisted belt. This 1980s fashion trend is back in full force. Stick with skinny belts in neutral colors, and wear them with pencil skirts, jeans, or black slacks.  
For a night out, go with silver or bronze tones, and don't be afraid to look for belts with oversized buckles. Angle the belt so that it's pointing towards your naval, and you'll really appear together and on-point. Get a confidence boost with fashion trends like this classic.  
A Set of Bangles  
Get those bohemian vibes going, and rock a set of bangles. Look for colorful options that take you back to the 1970s. Shop your local farmer's market to find artisan bracelets. Guys can rock bangles too (especially brass and copper cuff bracelets), but they can also look polished and put together with leather watches for men. Dress up any work attire or Friday casual look with a bit of sparkle on your wrist. You may also want to buy a vintage chain online to finish off the set!
A Suede Satchel 
The 90s are back in style, so come as you are with a grungy-chic suede satchel. Satchels are the perfect gender-neutral accessory to fix up any outfit. There are plenty of vegan alternatives for those who prefer to wear faux fabrics.  
Wearing your satchel diagonal across your shoulders is preferred, as this gives a uniform and sturdy look to your aesthetic. Satchels hanging from one shoulder still look cool, but it screams casual, and you want put-together.  
A Jean Jacket 
Rock mom jeans, dad jeans, and skinny jeans with a quality jean jacket. Go nuts with patchwork and patches that give a tribute to Elton John. Say, "Blue Jean Baby," explore with acid washes, and accessorize in all different colors. Yes, you can wear white after Labor Day, especially white denim.  
Jean jackets are indeed an old-school accessory, back like never before. Jean jackets are as versatile as athleisure trends. Wear one over your summer dress during your beach bonfire or to stay warm in the movie theatre with your special someone. You can't go wrong with denim.  
The Bottom Line  
Stay away from floppy summer hats, lax bro socks, and any other trends that don't exude sophistication. With these accessories, you'll never misfire.