Planning, preparing, and executing a move with kids is challenging even in the best of times. And if you're navigating selling your home and purchasing a new one, you've got even more on your plate. It's tough to get organized and carefully pack a house with little ones underfoot, but read on for some helpful tips to make your move a little smoother.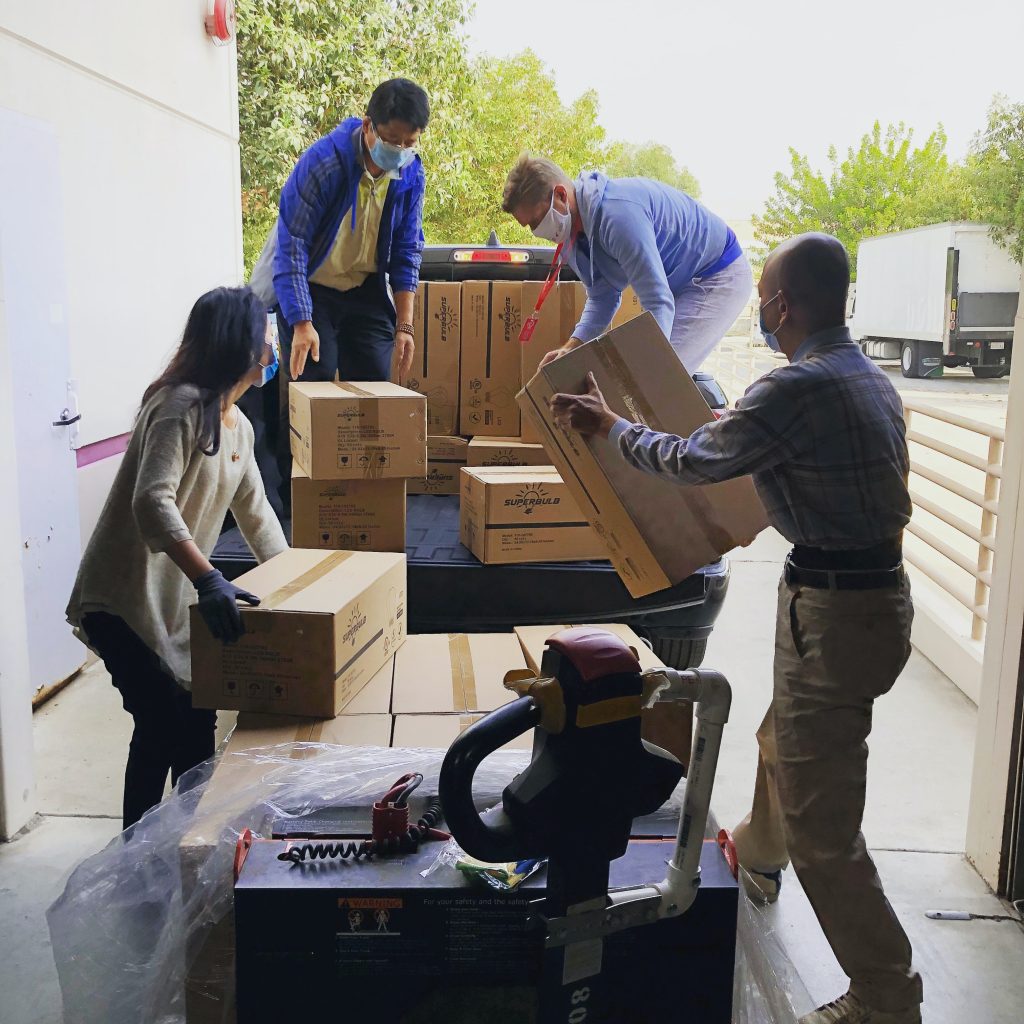 The right time
Before you get overwhelmed, consider the fact that right now is an incredible time to sell – and buy – a home. While moving during a pandemic may not have been your first choice of timing, the real estate market is hot. 
Real estate referral company, HomeLight, conducted a third-quarter survey of top real estate agents across the country, and the findings highlight how hot the market is right now. Low inventory levels mean you may find yourself fielding multiple offers when you put your home on the market. Pair that with low mortgage interest rates, and you have a market primed for buyers and sellers alike.
Preparation is the winning strategy
Yes, it's imperative to prepare for your move beforehand, but in this case, we're referring to preparing your little one for the abundance of change that's coming their way. Your current home is likely the only one they've known, so leaving the comfort of the only place they've ever lived can be scary. Have a talk with your toddler and introduce the move as an adventure. Prepare your little one to see all of their familiar items be packed away into boxes, and try to show your toddler your new home before your move-in date.
Allow your little one to take ownership of the move by giving them a box to put their toys in. Let them know that the box will protect and carry their favorite things to your new home; you might even phrase it like their toys are going on an adventure of their own, `a la Toy Story. You can even arm your little one with crayons and allow them to decorate their special box with splashes of color.
Use your own packing materials
While it's great to recycle boxes by getting them from stores and online classified listings, right now is not the best time to do so. If you're packing yourself, the name of the game is using your own packing materials to lower any type of person-to-person contact, especially with eager little hands exploring everything. Buy new boxes and use household blankets for padding furniture and other items, if possible.
Again, this may not work for everyone, but if you're really concerned about having a bunch of strangers in and out of your home, try to do as much of the packing and heavy lifting yourself.
Enlist help
If you're in a position to hire professional help, do it – you'll thank yourself later. However, the caveat is that you really need to plan early because COVID-19 has altered the way many companies conduct business. Companies across industries are functioning at lower capacities, so you want to book professional moving services as soon as you have a move out date. 
Double-check with your moving company a week or two before your scheduled date to ensure that the company is still open and running on schedule. You'll also want to do a little more prep work in advance, especially if you're going to cut down on contact with a COVID-19 move. Consider staging large furniture items and organizing boxes in your garage or other covered areas to minimize the number of times moving professionals enter your home. 
Whether you move yourself or hire an outside company, you'll want to make sure your toddler is occupied and out of the way. Ideally, you or your partner could find a spot in the yard or leave your home while the packing and loading take place. Not only will this keep little ones from being underfoot, but removing them from the chaos can help prevent meltdowns and allay any fears about moving.
Moving is challenging even in ideal circumstances, but moving during a pandemic places potential obstacles in your path. However, with preparation and a plan, you'll be able to make your move with fewer hiccups along the way, and your toddler will quickly be settled into their new space. You've got this!