Traveling, whether for work or fun can be one of the most rewarding parts of your life, but it can take a toll on your overall health and fitness. Whether you often travel or not that much, it remains true that it's taking you out of your routine.  
You don't have access to your gym that you might work out at when you're home or your at-home fitness equipment.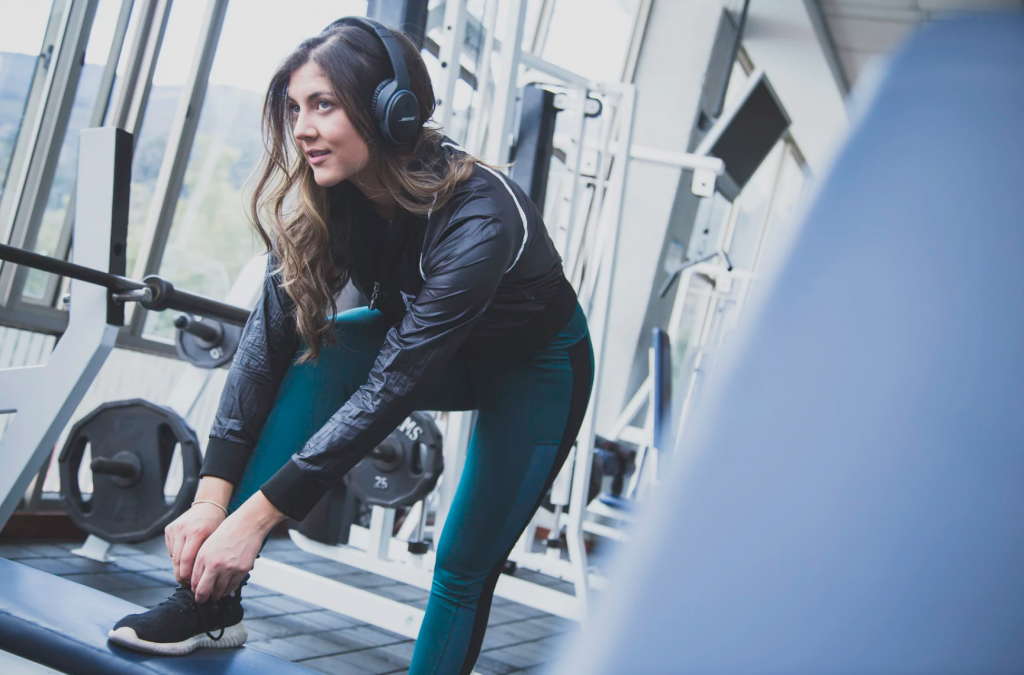 You're thinking more about what you're doing at your destination and less about being fit, plus you're probably spending more time sedentary on flights.  
There are ways you can keep up with your fitness, even when you're traveling, however.  
Maximize Your Layovers 
Most travel plans include layovers, and sometimes they're fairly long. Find a luggage storage company, stash the items that you have with you, and get some exercise during your layovers. 
One option is to leave the airport and walk outside and get fresh air. You can also take a cab to a nearby park. You'll return feeling more refreshed and ready for your next flight.  
You can also do some exercises in the airport during your layover, so you don't have to go back through security.  
A few examples of the best ways to make the most of a layover include: 
Simply walking around the terminal while you wait, rather than sitting, won't draw a lot of attention to you and will keep you moving. 

Don't use the airport terminal transportation to get from one point to the next. 

 

Many 

major 

airports will have a yoga room, where you can go and do some light stretching. 

 

Do simple exercises in a quiet corner of the airport, such as lunges or bodyweight squats. 

 
Use the Early Morning Hours 
When you're at your destination, try to wake up early and go for a walk or run. There are so many benefits to this. First, you can be out and about before most other people are, so it gives you the chance to explore your destination in ways you wouldn't otherwise be able to.  
You can watch the city wake up all around you peacefully while getting exercise that can set the tone for the rest of your day.  
When you get your travel exercise in during the morning hours, it also helps you find places you might want to visit later in the day.  
Hiking is good to stay fit and take in the scenery while traveling too, so before you start your trip, look for places you can hike once you get there.  
Find a Yoga Studio 
When you're traveling, and your spending time on planes and in hotel beds, you may feel cramped up and tight.  
Locate a yoga studio and drop–in. Yoga studios around the world are notoriously good about offering by-the-class options.  
Beach Sports 
If you're not necessarily traveling in a big city but you're instead on an island or visiting a beach, you can find good ways to work your entire body. Just by walking in the sand, you're strengthening your legs and burning calories. Amp it up with a beach run. 
You can also kayak, paddleboard, or swim.  
Hotel Room Workouts 
There are so many valuable fitness apps that are designed to help you when you're maybe in a small space like a hotel room or don't necessarily have a lot of equipment at your disposal.  
High-intensity-interval-training or HIIT is one of the most effective ways to work out because you're challenging yourself with short bursts of challenging activity. You do HIIT with bodyweight and you don't need a lot of time or space for a highly effective, heart-pounding and muscle-toning workout.  
Examples of exercises you can do include burpees, pushups, squat jumps, and mountain climbers. You can also hold a plank and do tricep dips.  
Choose Hotels with a Gym 
This may sound obvious, but how often do you look to see if a hotel has a gym before booking? 
If your hotel has a gym, you can hit the bikes or the weights before you start your day.  
Finally, it sounds simple but if you're somewhere such as Europe and you're sightseeing, take the stairs. So many museums, monuments, and buildings have many sets of stairs so take advantage of them. 
When you stick to your fitness routine while you're traveling, it'll help you feel better during your trip and also help you get back on track once you get home, as opposed to totally falling off the workout wagon.