Anyone who loves traveling knows that it comes at a cost. When you add up the cost of food, flights and hotels, it all gets very expensive, very quickly indeed. If you're in need of funds to plan your next trip overseas, it's a good idea to start saving up now.
And you'll be able to save up much faster with the help of the tips and tricks we're going to talk about today. Read on now and find out all about the steps you can begin to take in order to 
Pay Off Debt First
First of all, you should try to pay off any debts that might be hanging over you. Trying to save up for something is always a mistake when you're already being cripped by debt repayments and the interest attached to them. If you have any high interest debts, make sure your priority is paying these off. You'll then find it much easier to start saving for future travel plans when that's done. It's the financially smart thing to do, even if it means delaying things slightly.
Set Savings Goals
Once your debt is cleared, or if you don't have any, the next thing to do is set some savings goals. Maybe there's a particular sum of money that you want to hit before a certain date so you can plan a trip somewhere. Putting in place goals that are specific, both in terms of having a deadline attached to them and the amount of money that you want to save, is a very good idea. Those goals will be easy to measure and your progress can be judged more easily too.
Cook at Home
If you're someone who's always spending a lot of money eating out and going to restaurants, you'll be throwing away money that could be going towards your future travel plans, and that's probably not what you want to do. That's why you should try to cook at home as much as you possibly can. Learning to cook and picking up some basic skills will take you a long way when it comes to saving your money.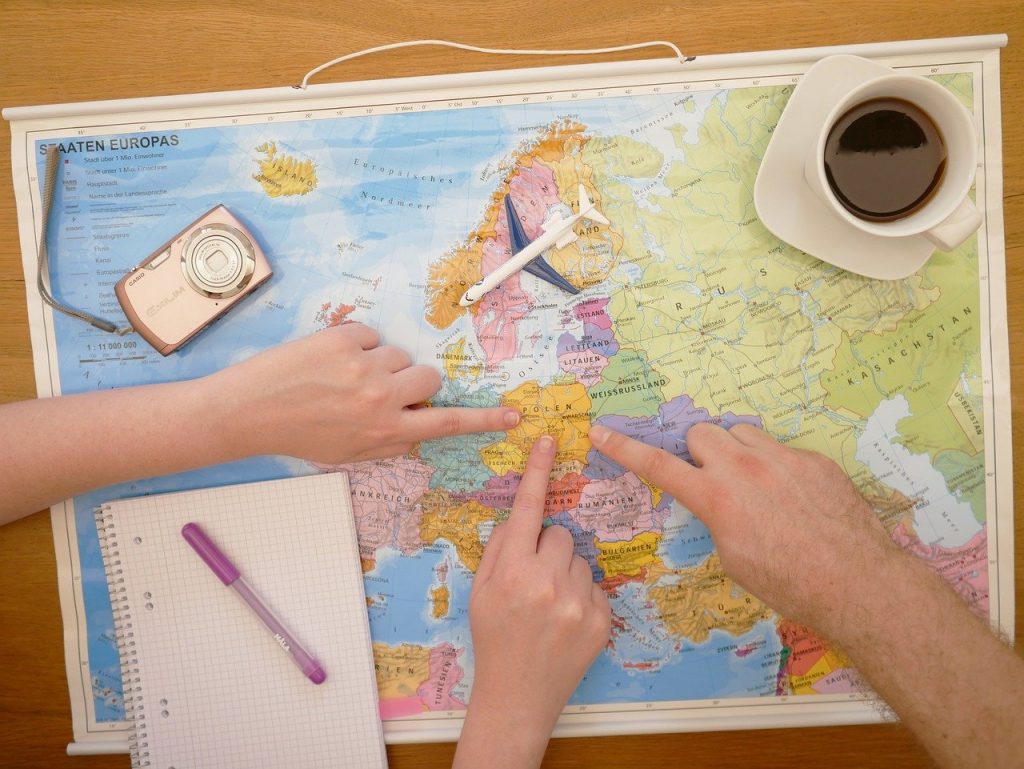 Reduce Spending to Needs and Banish Wants
If you're really serious about putting travel plans in place sooner rather than later, you might need to be a bit more drastic and strict with yourself regarding the things you spend your spare money on. Ideally, the vast majority of that disposable income would go towards saving for your travel plans. That's why spending on the things you need and not being tempted to spend on the things that you want but don't need is a good idea.
Always Look for Discounts When Making a Purchase
Whenever you're buying items that you need for the home, you shouldn't just throw your money at the first option you find. If you're willing to shop around and look for the very best discounts, you'll end up getting much better deals. Places like netvouchercodes.co.uk are particularly helpful when you're looking for discount codes; you'll find that there's a discount code for almost everything. So never complete a purchase before first checking whether you can apply a discount code or coupon to it.
Raise Funds by Getting Rid of What You Don't Need
Raising funds and getting rid of what you don't need is always a good idea. By selling items that you don't want but others might, you can start building up your savings faster and putting in place the money you need in order to pay for your next trip. We all have things we have lying around that are no longer wanted. It makes sense to get rid of these things and to make some money in the process.
Make Money Renting Out Your Place While You Travel
Finally, you should consider what you'll do with your home while you're out traveling. You might find that it's possible to rent out your place, either on a short-term rental basis or to holidaymakers while you're away. Sites like Airbnb and other equivalent options now make this easier to do than it's ever been before. So it's something to consider.
As you can see, there are plenty of ways in which you can start saving up your money and putting it towards your next trip. Traveling isn't cheap and we all know that by now, but that doesn't mean you can't find ways to make it more realistic for you. Each of the ideas above proves that.