How To Remove Stickers From Clothes
It never fails. My kids will be wearing a brand new shirt and decide they need to adorn it with a sticker… and forget to take it off before throwing it in the hamper. I used to check every single piece of clothing (including pockets), but with six people in the house that is just not feasible time wise anymore. I've asked and reminded the children many times but sometimes they forget.
Emma went with me to vote for the presidential election and proudly left the building with an "I Voted" sticker on her brand new shirt. She refused to take the sticker off… and forgot to remove it when she took the shirt off. Consequently, the sticker stayed on the shirt through the washer and the drier. We spent quite a bit of time trying to "pick" the sticker off with no avail. I thought her new shirt was destroyed.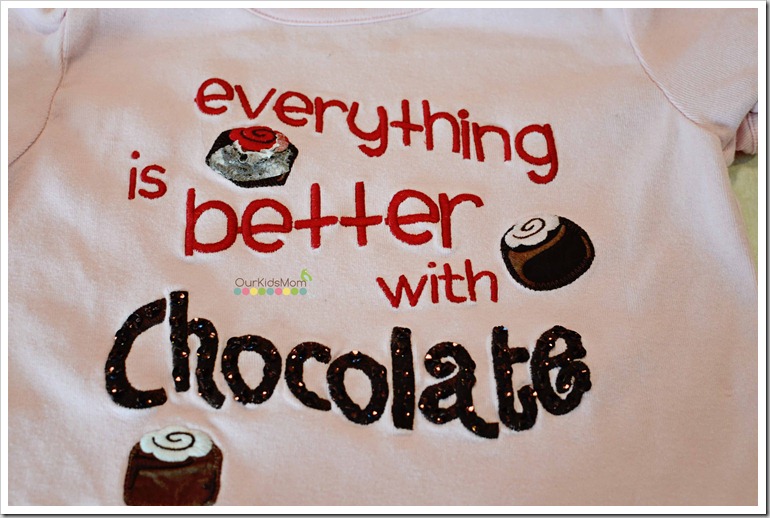 I decided that I needed to try something. I was in love with this shirt.
Here is what worked for me.
Start with an ice cube to remove stubborn remnants of the sticker from the shirt. Use one of the following residue fighting agents: Goo Gone, Un-Du, D-Solv, Avon Skin-so-Soft, WD-40 and Thoro.
I used WD-40.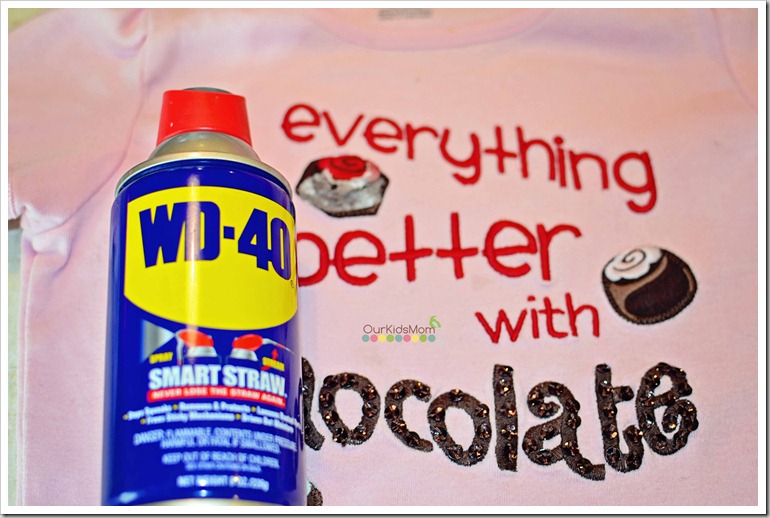 Squirt the WD-40 onto a towel. Gently rub the towel on the sticker residue in a circular motion.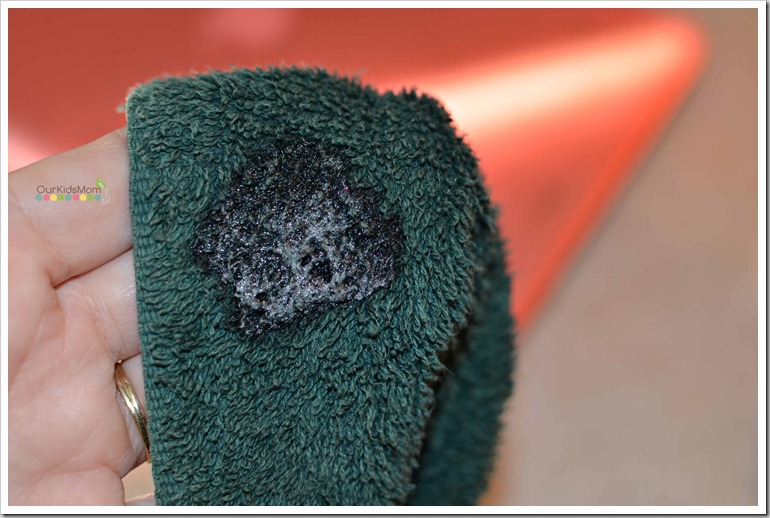 My sticker reside balled up and was easily scraped off with my fingernail. As you can see below, the sticker was gone but I was a bit worried about leaving a grease stain behind.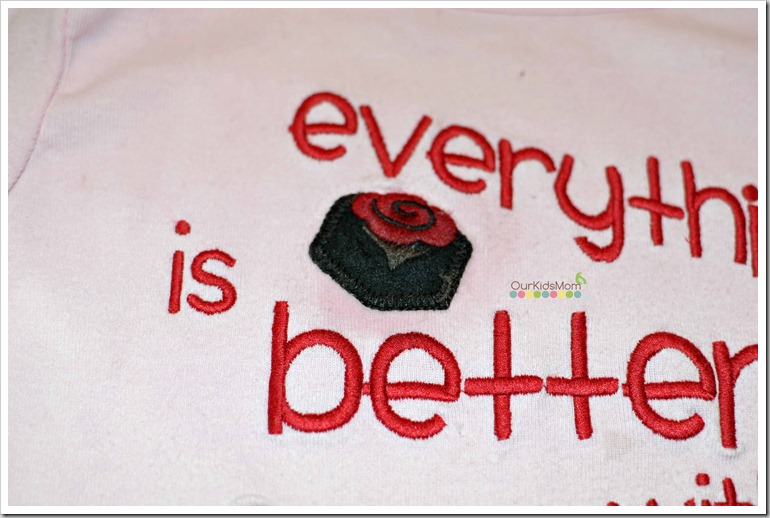 I learned a little trick several years back to remove oil/grease/fabric softener stains from clothes… original Dawn. This runs about $1 at Wal-Mart. I squirt a small amount on the spot and with an soft bristled brush rub it in.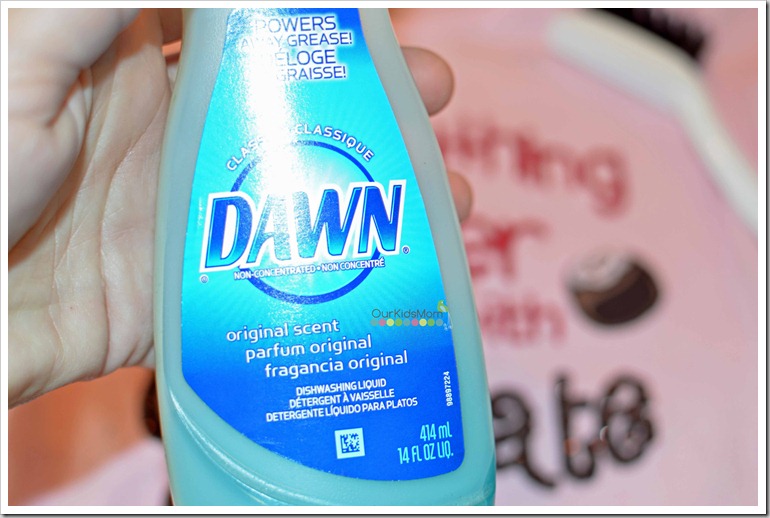 Wash normally and it should come out good as new!
Dawn works great on anything "organic" or "natural" like blood, grass and many food stains.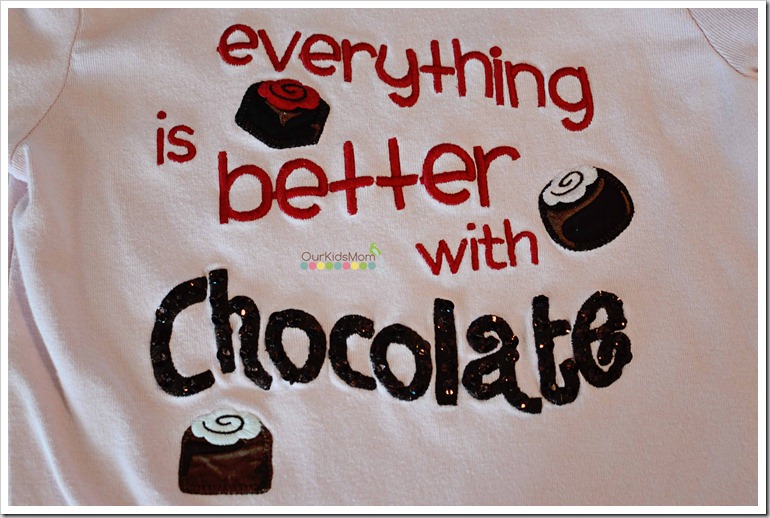 Good Luck!