Planning a child's birthday party can be hectic, but if you keep yourself organized it can be a fun and rewarding experience. Making sure your child has a perfect day is part of the joy of organizing a party, for friends and family to also enjoy. Below are some handy tips to help you on your way to organizing the perfect birthday bash.  
Plan well  
Planning in advance is essential for a birthday party, especially with little ones! It is worth trying to sort a suitable date that a strong number of your child's friends can do, as this will make the day more enjoyable for the birthday boy or girl. There wouldn't be much point in planning a perfect party if nobody could come, so get in touch with parents early on so you can book a date that other children are available for. Including an RSVP is important with invitations, no matter the age of the party-goers. You may need to know numbers, especially if you are hiring a venue or any entertainment, as you may be required to provide details of how many children are attending.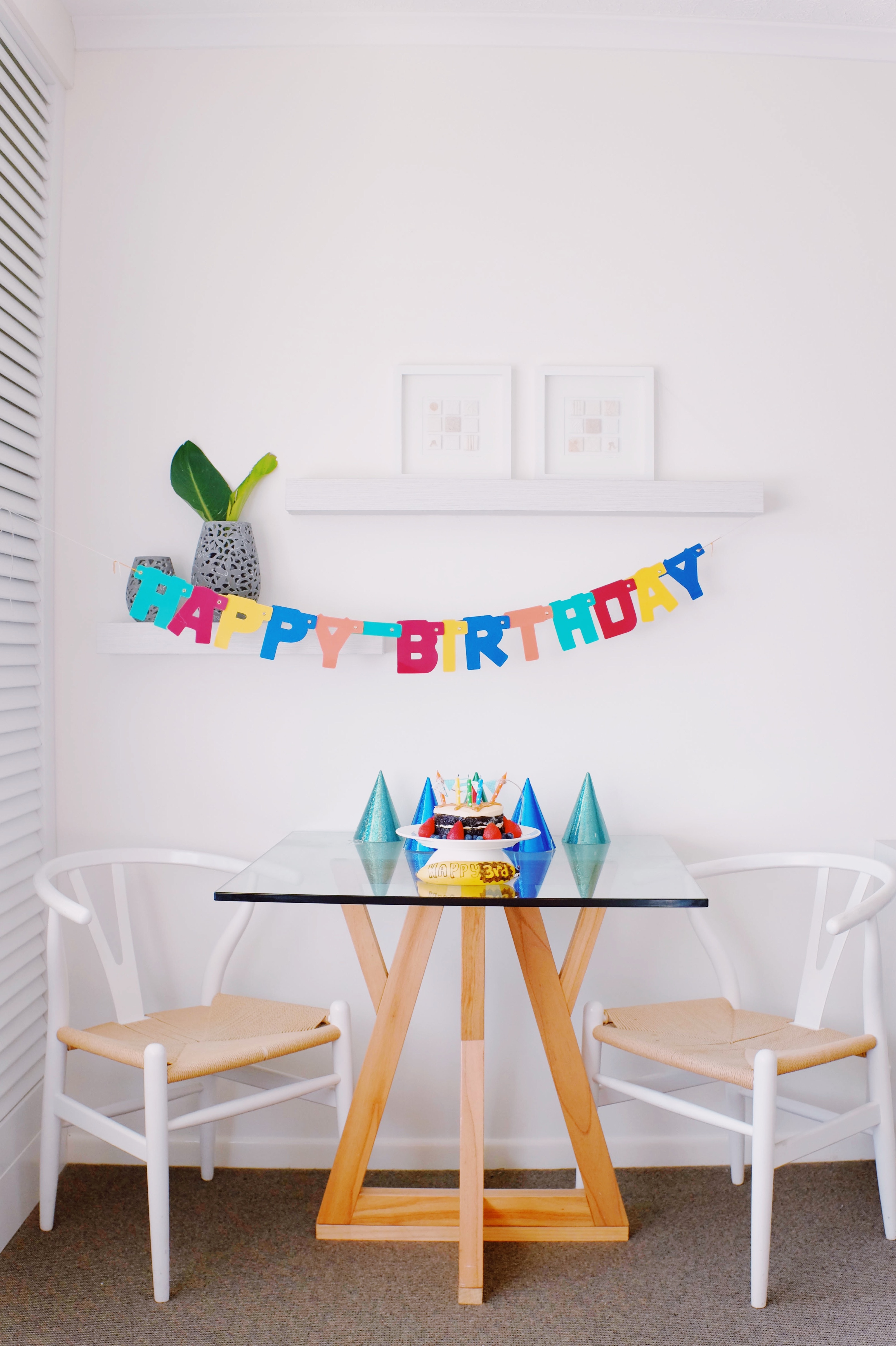 Photo by Bambi Corro on Unsplash
Get decorative 
What is a party without decorations? Sorting decorations, hats, extras and even a party theme can take longer than you think, so sorting items out as early as possible is advised, as before you know it, the party date will be upon you. You could ask the birthday boy or girl if they have a particular theme in mind, such as pirates, or the theme of a favorite TV program. This will give you some inspiration for color themes and party layout.  
When choosing a theme, it is also important to consider the age group of the guests to clarify what type of decorations will be within their interest. Once a theme has been selected, inflatables with customized designs can be a great way to bring the theme to life. Inflatables come in all shapes and sizes, and they can be customized to match any party theme. They are also relatively easy to set up and take down, making them a convenient option for busy party planners. With so many benefits, inflatables and other customizable decorations will be an ideal choice for any party.
Plan the food 
Planning to feed many mouths can be a daunting challenge, but worry not. It may be worth planning some easy meals that you can cook in large batches. Choose some enjoyable dishes that parents may enjoy as well if they are attending. Finger food may be difficult to transport if you're meeting at a venue, so they may be more trouble than they are worth. You could consider cooking a Pizza Casserole Recipe for the party goers. Fun, yummy dishes will help add to the excitement of the day to ensure it is one to remember. Whatever your plans, make sure you're aware of any allergies beforehand, so check with parents before the party date if possible to avoid any problems on the day.  
Sort some games 
Party games are a favorite for all ages. You can go all out and purchase items for a party game or stick to the classics. Musical statues and musical chairs can be played at no additional expense and pass the parcel can be a fun addition too. There are so many party games out there if you conduct your research. You could even incorporate some new games along with the classics to mix things up, regardless of the age group. Make sure you have a handle on timings, as before you know it the hours will be flying by. Sorting a timetable wouldn't hurt, just to keep track of the time!