When your kids grow older, going to the same kind of vacations when they were small babies won't cut it. Older kids want to have as much fun as you are having. Unlike in the past when they couldn't communicate whether they were having a good time or not, this time they will let you know if the vacation sucks.
So, how do you put together a vacation that thrills both the adults and the kids who now have a good sense of what constitutes 'fun'? Use the following ideas to plan a family vacation that will be fulfilling for both you and the kids.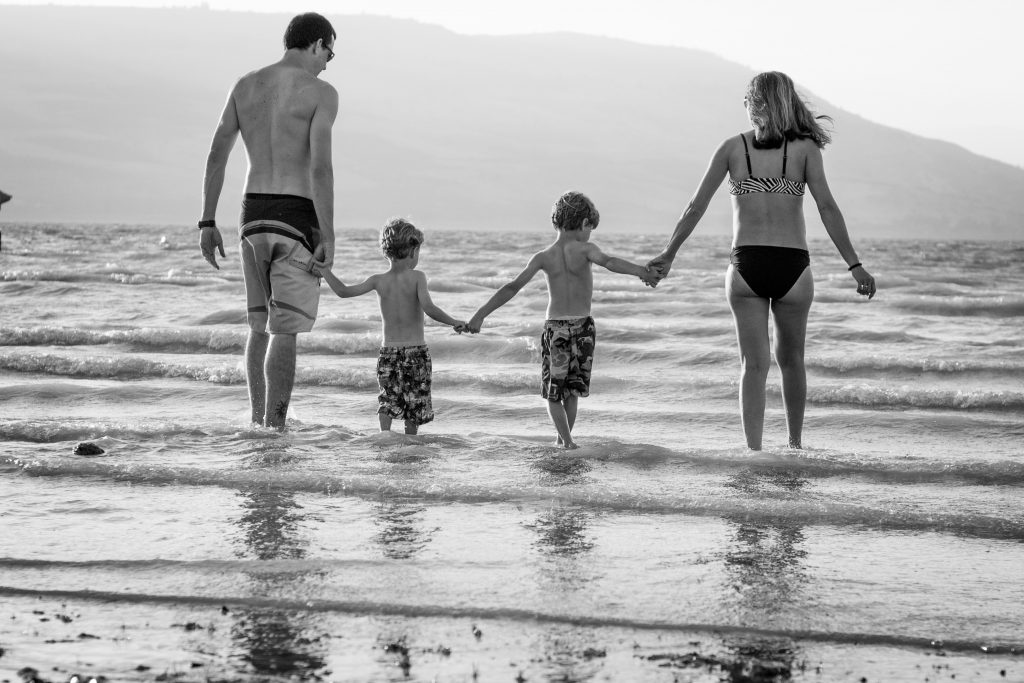 Include Them in the Planning
If you have kids older than 7, you probably already know that they have an acute sense of what they like and don't like. Taking them to a vacation that goes against their idea of 'fun' will be met with resistance.
You want to include your kids in the planning process. They won't really understand the big picture of travel but you can tell what they want to do from the proposals they make. Moreover, if they are included in the planning process, they will have a sense of ownership of the vacation and that will make them enjoy it more.
Chilling at the Beach Won't Cut It
You might be okay with chilling by the pool or the beach sipping on a drink while reading an interesting book but your kids won't love doing that at all.
Kids want to get active. Yes, you can chill by the pool but give your kids a chance to get active and explore their environment. If there are other kids around, they will enjoy hanging out and playing with them more than they would with you.
Consider staying at a all-inclusive family resort. At these resorts, your kids can join some of the water activities they offer such as swimming dolphins. There are plenty of other activities geared toward kids – so this a really good choice for your little ones.
Active Experiences
As an adult, experiences such as walking into a museum and just walking around looking at the amazing pieces of art will be exhilarating. If you have such experiences planned, account for how kids like to enjoy things. Your kids may not appreciate things visually as much as you do. Kids like to touch, feel and taste. You must take this into consideration and fashion your trip in a way that allows them to get the most they can out of the experiences.
Dealing with Teens
Some teens may be reluctant to come along to a family vacation if they think the vacation will be disrupting their social life. This is especially true if they feel that they have been ambushed with the vacation and they had no role in planning it.
To avoid this scenario, tell your teenager early that you are arranging a family vacation and ask them to participate in the planning process. They will be far more responsive to going if they are adequately invested in it.
Ask the Resort for Recommendations
A family resort plans several vacations for families every year. Their experience can be very valuable and they can help you include things you would have otherwise missed had you planned the trip all by yourself.
You can also take advantage of this opportunity to shop around for resorts to see which one can offer the best possible experience for you and your family. Getting a resort to make recommendations is as simple as asking for a quote and including a note requesting them to propose the best combination of experiences that would suit your kind of family based on your likes and dislikes.
Ask to Revise Itineraries on Packages
Tour companies offering travel packages for families will be willing to revise their itineraries to suit what you want as long as the revisions are reasonable. You should never book with a tour company that won't allow you to make even a small revision to an itinerary when no other traveler would be inconvenienced by the changes since the tour group only includes members of your family. To go on such a trip is to go on another person's vacation and not your family's vacation. You want to put together an experience that is totally unique to the interests of your family members.
Planning vacations as the kids grow older can be challenging but it can also be fun. You will get to know what you kids like and don't like. Further, if you get it right, the vacation will be fun and you will come back home a stronger and happier family.
Few things bring a family closer as much as a good vacation does. If you have the time and money to organize a great vacation for the entire family, don't rush through the process. You want this vacation to be a memorable experience for everyone. Include everyone's opinion and you will be halfway through to having a successful family vacation.