While the coronavirus pandemic left us with few events to attend in person, the online event industry has taken off. Indeed, we have all found new ways to socialize online whilst distancing physically from each other, meaning that birthdays, anniversaries, and even weddings have gone ahead with alternative celebrations!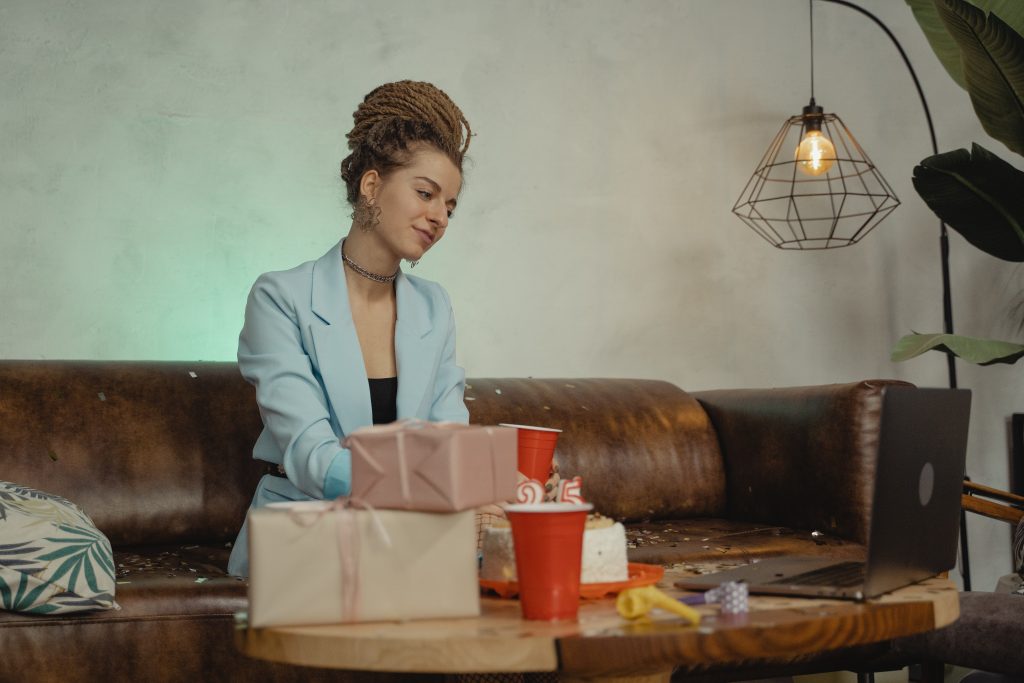 If you have an event coming up that you have had to transfer online, such as your birthday, you might find yourself struggling to organize such an affair. Most people have never had to throw an online party before, so it's understandable if you feel a little overwhelmed!
In this blog you will find helpful tips on how to organize and orchestrate the perfect online event!
Use A QR Code
QR Codes are some of the easiest things to use when trying to provide simple ways for people to access information online. Not enough people take advantage of this great tool – so make sure you do!
To make QR Codes, you can do so online, and you will gain access to a unique QR Code that allows you to give your guests all the information they need with one simple smartphone scan. Your code could link them to the event page on social media, or take them to a website set up for the event. 
Don't Apply Too Much Pressure
One thing that puts people off online events is pressure. We are all still new at this, meaning that people might still have technical trouble, or worry about social etiquette when doing things online. It is tricky to know how nervous or anxious your guests might be, so you should assume they are a little worried about showing up to an online event where they'll be visible via video link.
That's why, as the host, you shouldn't apply too much pressure. You should suggest fun things, such as perhaps the kind of clothes you want people to wear or what they should bring to the event; however, try not to make any of these mandatory or too high-pressure. If you do, you might lose people; the environment you create should be welcoming and chilled, rather than high-stress-host vibes!
Include Many Activities
The main difference between online events and in-person parties is the lack of ability to break into groups for chats. There do exist functions on Microsoft Teams and other video chat platforms that allow people to break into focus groups; however, these are largely designed for work situations. Mostly, you'll be on video with all your guests.
That's why you should bring lots of activities to the table, that will keep everyone entertained all night long. These could be quizzes, drawing competitions or drinking games! The last thing you want to have is awkward pauses, or 'What shall we do next?' questions. Be prepared with too many activities, and if you don't get through them all, so be it!
Final Thoughts
If you are organizing an online event during lockdown, use this helpful guide to make sure you have all bases covered!