It has been penciled into your diary for over a year now and the time is edging closer and closer by the minute. Your upcoming vacation has been planned for a while, and you want to look and feel your very best from the moment you step off that airplane. Whether you're heading to the beach with your best friends or you're off on a romantic getaway with your partner, you want to feel more beautiful both inside and out for your trip of a lifetime. Looking after your overall health is something you will always prioritize in your life, especially when it makes you feel good about yourself. Taking time out to feel more beautiful before your vacation is finally here will make you feel incredibly confident from the moment you get there.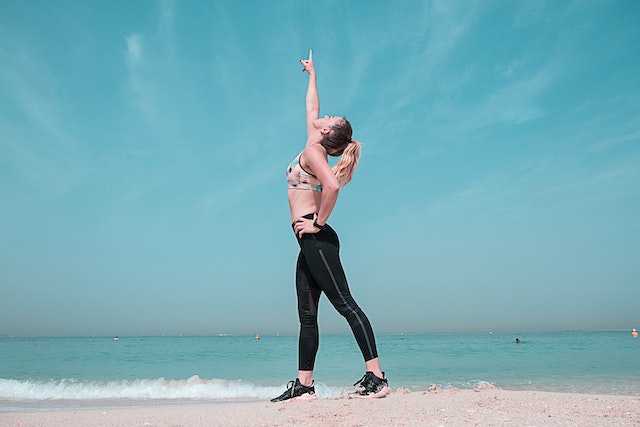 Image from Pexels – CC0 Licence
If you're wondering where to begin when it comes to feeling more beautiful, here are a handful of ideas to get you started.
Start a Fitness Regime
Getting fit and finding your very own regime can seem quite overwhelming when you don't know where to begin. For your upcoming vacation preparation, it might be a good idea to start familiarizing yourself with the gym or a local workout class. Find a form of exercise that makes you feel happy and confident, and you will soon be able to find your own flow:
Get Toned and Sculpted
Having a toned and sculpted body is something we all dream of, so why not try something a little bit different? Head to elementbodylab.com to explore a whole host of options that can help you eliminate stubborn fat permanently. If you're hoping to elevate your toned figure even further, you may also want to explore lifting weights with a personal trainer. As well as getting stronger, you will also feel a huge difference in the composition of your body.
Eat Well
When you put healthy and delicious foods into your body you will automatically feel better about yourself. Beauty is in the eye of the beholder, but when your diet is filled with nourishing and healthy fruits and vegetables, you will instantly feel more attractive. As well as feeling gorgeous from head to toe, you will also have much more energy than before. This is ideal when it comes to going on vacation as you will have more energy to do activities whilst you're away!
Stay Hydrated
Drinking more water is a no-brainer way to enhance your hydration and help you feel more beautiful. Your skin will thank you for the additional water intake and your body will feel much healthier too.
Update Your Summer Wardrobe
Your summer wardrobe may need to be updated before you go on holiday so that you feel more confident in your own skin. Investing in classic pieces that make you feel amazing about yourself will be well worth it. Consider the type of vacation you're going on and whether you will need new swimwear or evening outfits. Opt for beautiful and timeless accessories that will elevate your outfits even further too. Stepping out in style whilst on vacation is the perfect way to make yourself feel incredible.
Spruce Up Your Skincare 
Feeling beautiful and glamorous on your vacation this summer is completely possible, as long as you are willing to make a few enhancements and tweaks to your everyday skincare routine. If your day to day skincare regime isn't quite cutting it, you need to visit a local dermatologist and get some advice on your skin type. Changing up your cleansing routine, or investing in a new moisturizer could be your ticket to feeling more confident when you head out on vacation.
Hopefully, the ideas mentioned above will help you to edge one step closer to feeling beautiful in your skin as you enjoy your upcoming vacation. Remember, there is so much fun to be had during your holiday, so try not to focus on how you look. If you are healthy, happy and enjoying some much-needed time away, it doesn't matter how you look aesthetically. It may be important to you to enhance your beauty and improve your overall look before you venture out on your trip. However, you shouldn't allow this to define you or affect your overall mood. You are beautiful just the way you are and you should embrace all of the flaws that go hand in hand with being you. With this in mind, you should have the confidence to go on your vacation without feeling insecure, and embrace everything that is truly beautiful about you.