In the warmer months of the year when there is less rain, wind, and snow to contend with, it feels like it is far easier to have fun with the kids and keep them entertained than it is in the dark depths of winter when the weather is often bad and getting out and about isn't quite so appealing.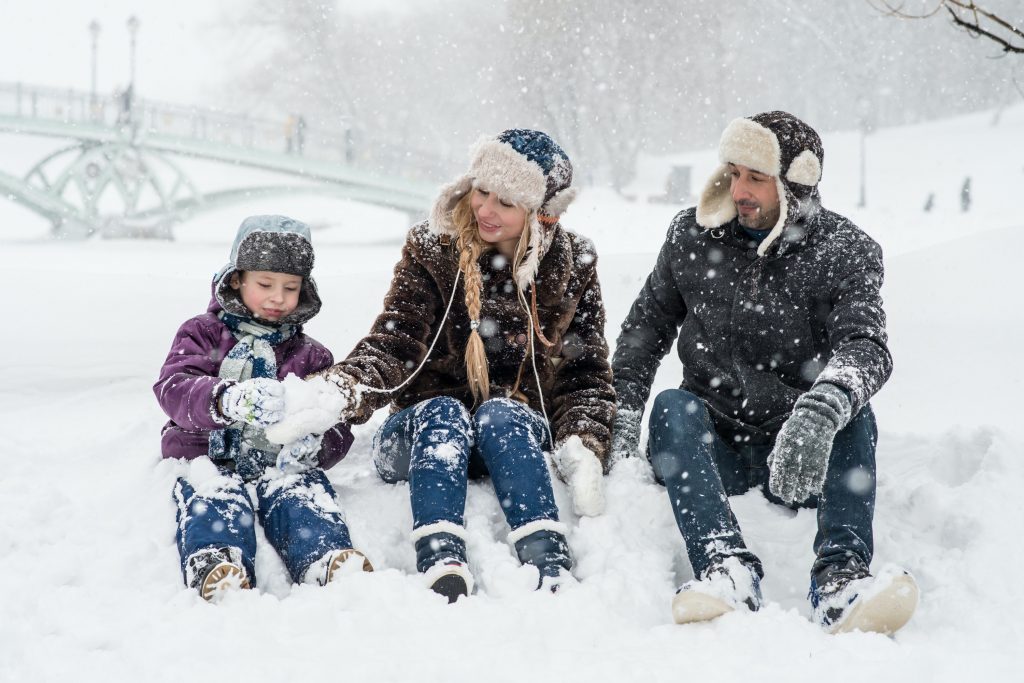 However, if you want to stay sane as a parent and ensure that your kid burns off all of that energy they have, you really do need to change your perspective and get out more if you don't want the cabin fever to get to you all.
That's why I've put together a few ideas to help you start enjoying your winters with kids as much as possible…
Buy weather-appropriate clothes
It may be a cliche that there is no bad weather, only bad clothes, but you know what? It's true. Going out and about with the kids in the winter is far less miserable when you all have decent warm, waterproof clothing and a good pair of winter boots. So, be sure to invest in some decent winter clothing for the whole family.
Track the weather
Use a good weather app with a decent weather API to track the weather so you will always have a good idea of what you need to take and how you will all need to dress, but also so you can choose the best times to get outdoors and hopefully avoid the worst of the weather.
Get out in nature
The great thing about nature is that it is beautiful no matter if the sun is shining brightly or the rain is pouring down. There is always an amazing sight to see, and that means you were all more likely to enjoy yourself than you would in the city center in the rain or the local park when the wind is howling, although you should still visit those places in the winter if it's what you normally enjoy too!
Jump in puddles
It's hard to be miserable about the wet and rain when you're having so much fun jumping in puddles, seeing who can make the biggest splash, and so on. As long as you're wearing you're all wearing your galoshes, you'll have so much fun, and the kids will burn off so much energy that you won't even notice the bad weather at all!
Get a sled
If you don't already own a sled, but you live in an area where it often snows in winter, get one now and thank me later. Why? Because it's impossible not to enjoy the snow when you can travel at speed down a white snow-covered bank and see your children filled with the joys of doing just that.
Treat yourself to a hot chocolate
When you know you can end a winter activity with a hot chocolate and your favorite cookie, it is so much easier to get through it, so be sure to end all of your family's winter days out with a cup.
Have fun and stay safe this winter!