Music is a universal language and one that can be passed down from generation to generation. If you love music and have musical talents yourself, you may want to share this with your children and explore their musical abilities. Kids often copy their parents and if they already have a groove in their step when you pick up your guitar, they may be just as into music as you.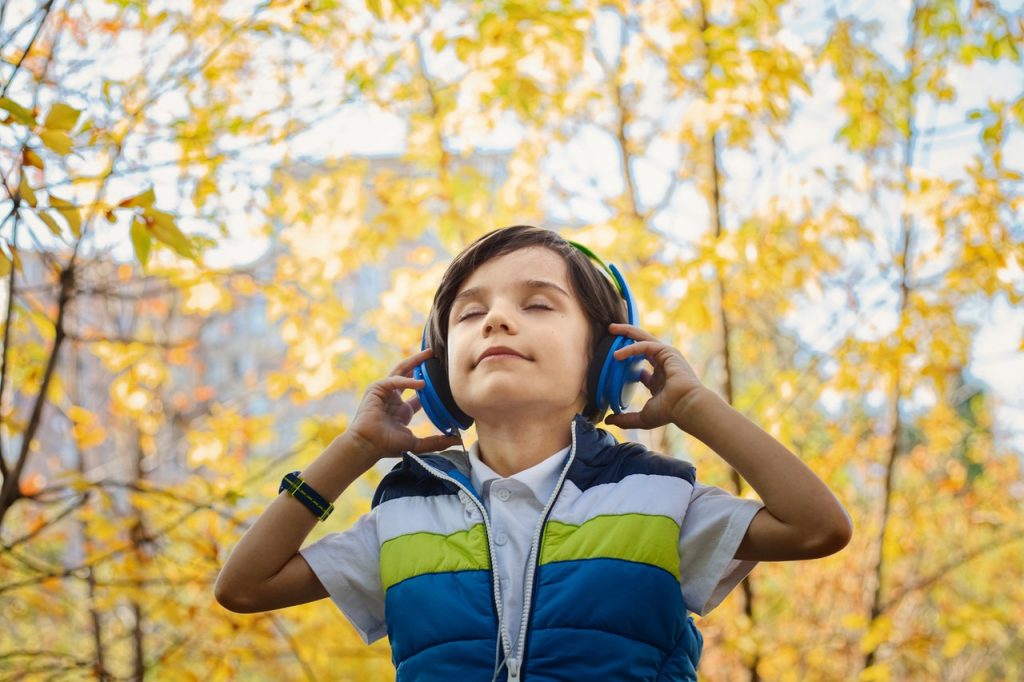 This article looks at how to encourage your child to share your love of music.  
Make Music Together 
If you are an artist yourself, you know how exciting it can be to make music in a studio and create your own soundtrack. If your child has a natural ear for music and loves to watch you play, why not make music together? Not only is this a beautiful family moment that can be treasured forever, but it is also a fantastic way to encourage your child to share your love of music and explore their musical talents.  
You can rent a music recording studio in most cities, which come equipped with everything you need to make your first daddy-daughter or family hit. You can book through PIRATE's website, with a private environment for you and your child to write, record, and edit music. You can also book for any time of day, which makes booking a studio during the summer break a great treat for the whole family.  
Get Your Child Music Lessons  
To get your child really interested in music, get them some music lessons. This can inspire them to explore their talents and abilities. When choosing an instrument, let them make their own decision about what they want to play. They may be more interested in singing, in which case singing and dancing lessons may be a better choice. 
If you are fluent in an instrument, you can always give them lessons yourself. This can save money on lessons. However, encouraging them to attend classes with other kids their age will make the experience more fun and give them something to do outside of the home or classroom. 
Attend Live Music Events 
What better way to get your child into music than to share amazing live music experiences together? As a family, visit local music venues that have a variety of acts or even hit an open mic night so your child can perform themselves or watch you perform. There are plenty of music festivals that are great to attend with kids in mind, which will get them interested in the music culture.  
Live music is the best way to enjoy and appreciate everything music has to offer, and nothing lives up to the feeling of a lively and fun crowd. Live music events can also be educational, especially for children who are learning a musical instrument.  
Sing And Dance 
Finding ways to incorporate music into everyday life will have your children loving music from an early age. For many, music is not just a form of entertainment. Music is a memory or a feeling, so start singing with your children from the moment they are born. You can even start the journey while you or your partner is pregnant and sing to your unborn baby.  
Even something as simple as a lullaby can profoundly affect a child's memory and love of music. As they get older, dance together too, even if this is just silly dancing in your pajamas before bed. Remember, music is supposed to make you feel good, so instill this into your child, and they are more likely to connect with music from a young age. 
Listen To Music 
A simple way to encourage a love of music is to listen to it. Don't just pop on nursery rhymes and other child-friendly songs with your little ones. Instead, play the music that they seem to enjoy or that you love to listen to. Music is as much about the sound itself as it is about the vibes, and children pick up on this. If their parents are bopping away in the car, chances are, they will join in too.  
Create a family playlist on Spotify where everyone can share their favorite songs for breakfast in the morning and on the school runs. Talk about how the music feels, what kind of instruments are playing, and whatever else your child finds interesting about it.  
A love of music is something that can be instilled into children no matter how old they are. Explore their talents and encourage them to play an instrument. Making music with them is an unforgettable experience and a memory that can be treasured for a lifetime. Book some music events with the family and listen to music at home and in the car. Before you know it, your child will share your love of music.