CBD is the abbreviation for Cannabidiol, which is derived from a hemp plant and also a huge component in medical marijuana. Many have sworn by CBD products (CBD oil, CBD hemp flowers, CBD capsules) for treating anxiety, insomnia, or chronic pain. However, there are many types of products to choose from and it can get quite intimidating when picking one. With CBD gummies, it's all taken care of — you never have to worry over getting the right measurements. Plus, it looks just like regular candy, so you're safe from the intimidating stares from judgemental people. It's definitely a great starting point for anyone wanting to try CBD too!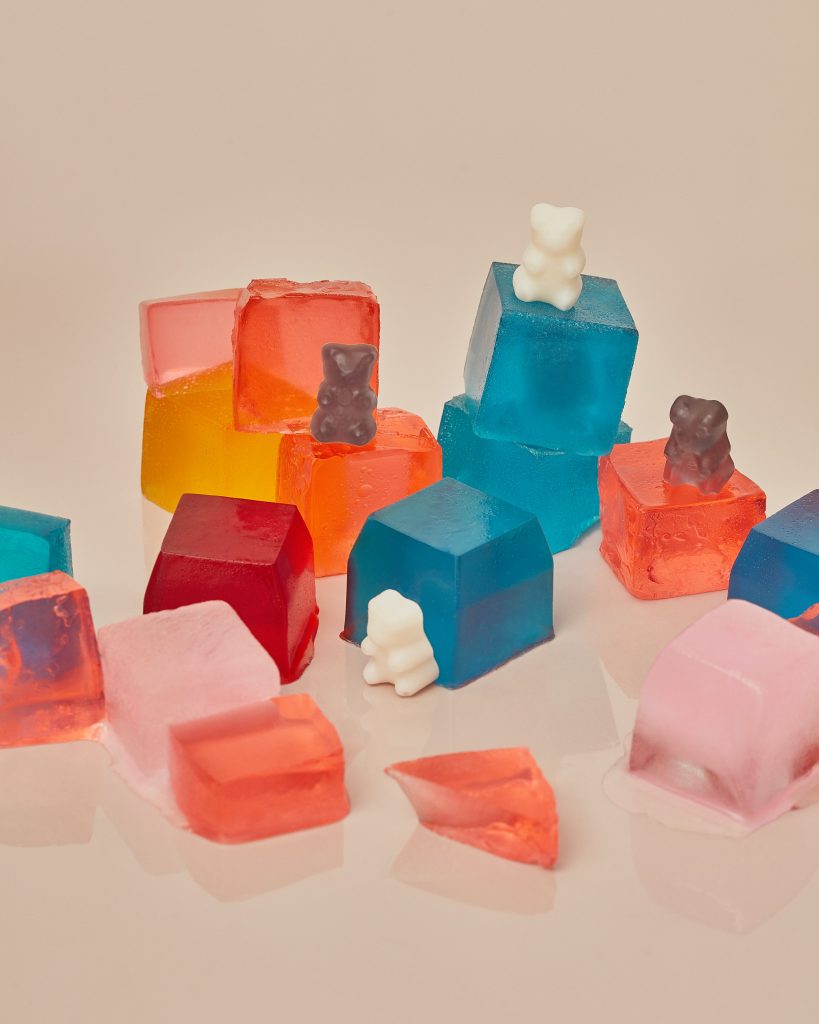 Before you get going, it's important to do your own homework to ensure that you're getting an authentic and appropriate product that addresses your needs. Many gummies are made. This helps you avoid getting poorly-made and shady CBD products that could scam you or even worse, cause some health issues. And if you don't know where to start looking, you can check out https://flawlesscbd.co.uk/collections/cbd-gummies. 
In this article, we help you find out how to choose the best CBD gummies. Let's get started! 
Have a Set of Criteria
If it's your first time getting some CBD gummies, here's what you should look out for when you're out shopping. Firstly, look out for labels that indicate that the product has had it tested by an ISO 17025-compliant lab third-party and that it contains no pesticides, metals, or any mold. Additionally, ensure that the ingredients are made from U.S.-grown hemp plants. 
While there hasn't been a solid system to test and affirm the performance of these CBD products on the market, there still are laws in place that warrants authorities to go after companies that make baseless health promises with their products. So if you see a brand making big promises, it's definitely a little fishy. That would be your prompt to either look for something else or to do more digging. 
Ingredients are also very important to look out for. You may be thinking: it's just a candy, relax! Trust us, you don't want to end up experiencing unexpected side effects at a party or a meeting. To be safe, really take some time to examine the ingredient list on the product. Don't be distracted by the new-age, flashy product packaging. A pro-tip: if the product just lists "cannabis extract" in their ingredient list, that's a red flag. A definite 'swipe-left' on that one.
Not only should you do some digging on the product itself, do some investigative work on the company that produces these gummies as well. Look out for authentic certifications, transparent manufacturing processing of the product, and the ingredients they include in their gummies. Other than that, make sure to always look out for other user feedback to be extra safe. Do take note that like any health supplement in the market, what may work for others may not work for you. Some companies may claim to be new to the market, and have very appealing marketing collaterals — but it may be risky to be one of their first few customers.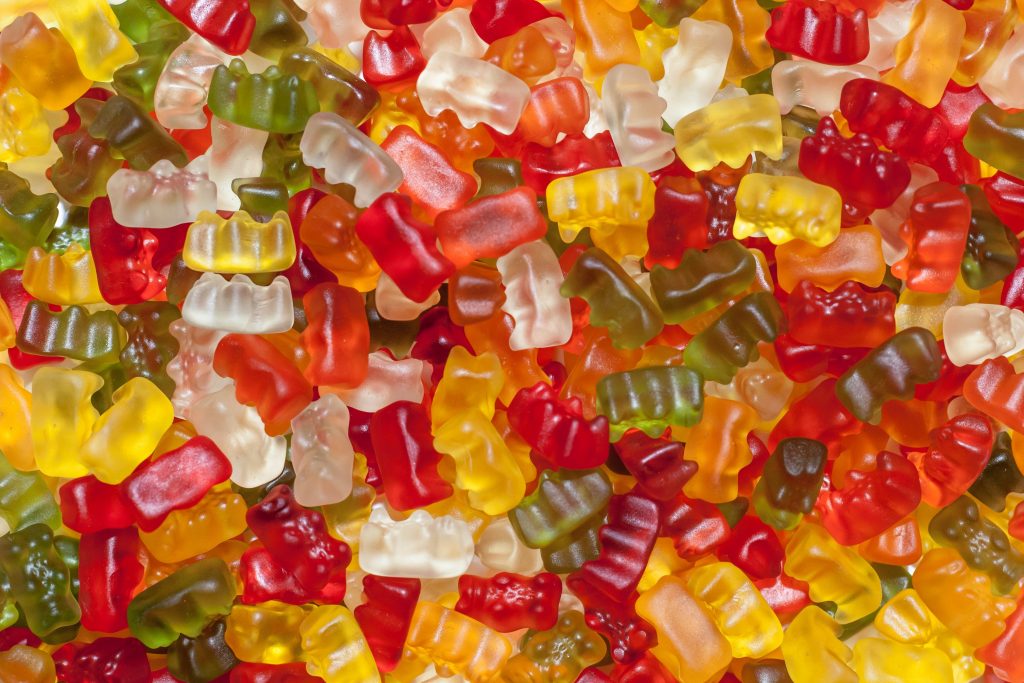 Get Used to Jargon 
When you're out shopping for CBD gummies for anxiety, you'll tend to see these terms quite frequently: CBD Isolate, Broad-spectrum CBD & Full-spectrum CBD. These refer to: 
CBD Isolate: products that only contain CBD in its pure form and no other additional ingredients

Broad-spectrum CBD: products that are mostly made of cannabinoids, and sometimes includes THC in their ingredients

Full-spectrum CBD: products that comprise of the entire hemp plant's cannabinoids and THC
A safe call would be to get CBD gummies in the broad- or full-spectrum level. These products are highly regulated and are safe for those new to the CBD world.
Start Small
For those new to CBD gummies, we recommend looking for products that have a lower CBD potency. For example, 5mg per gummy is a good gauge and is great for those who aren't looking for something too strong. However, do look out for the CBD potency as well. A 5mg full-spectrum CBD gummies is definitely more potent than any of the other potencies, so be cautious. Most of these gummies come mixed in with superfoods and nutritious ingredients too! These are usually great for those on a budget as well because the higher the CBD potency, the pricer it is and they usually come in smaller quantities.
Fantastic Additional Ingredients
According to your own needs, keep a lookout for the additional ingredients these gummies may come with. Like we mentioned earlier, CBD gummies are manufactured to serve different ailments and are therefore supplemented with superfoods and nutritious ingredients. Most of the time, CBD gummies are vegan-friendly too, so anyone can take them! An example is the inclusion of ginger and turmeric to serve those with inflammatory issues. 
If you're on the lookout for something solely to munch on, there are CBD gummies for that too! There are fun lines that include punchy and citrusy flavors like mango, orange, or peach for those looking for a sweet candy treat with a little extra kick. Hey, a little bit of Vitamin C doesn't hurt, right? 
Okay…How Should I Eat Them? 
Yes, they look like any ol' candy on the market, but they should not be treated as such. You can pop three tic-tacs and not feel a thing, but if you do the same with CBD gummies, you're in for a ride. A basic rule of thumb is to at least wait two hours for the effects to kick in. Once you start feeling it, take note that effects usually last from about four to six hours. If you feel nothing after waiting, that's when you can start experimenting to figure out what works for you. Ideally, try to test this out on a day when you don't have other commitments to avoid being in unwanted situations. 
Will It Get Me High?
Okay kids, here's the million-dollar question of the day. Despite its popular association with Marijuana, CBD won't get you high at all. They're safe to consume and are non-intoxicating. You may however experience some side effects such as fatigue, diarrhea, fluctuations in appetite, and weight. 
Studies have shown that certain CBD products may impact the liver's ability to break down toxins or process other medications, so if you're taking regular medications on a daily, be sure to consult with your doctor before embarking on this CBD journey. 
Avoid taking meals that are high in fat content with CBD gummies as it may increase the chances of side effects occurring. 
Conclusion 
There you have it — a condensed guide to everything you should know about CBD gummies. If you're new to CBD products, reading this article is already a great step to take before committing to them. We hope you have a safe and fun time!