It is normal for parents or guardians to desire the best for their children by providing them with the best they can. Getting your children to a preschool is one of the best ways to ensure a decent upbringing, but how do you find a preschool that will meet your requirements and those of your children? Here is how to choose a preschool for your little one.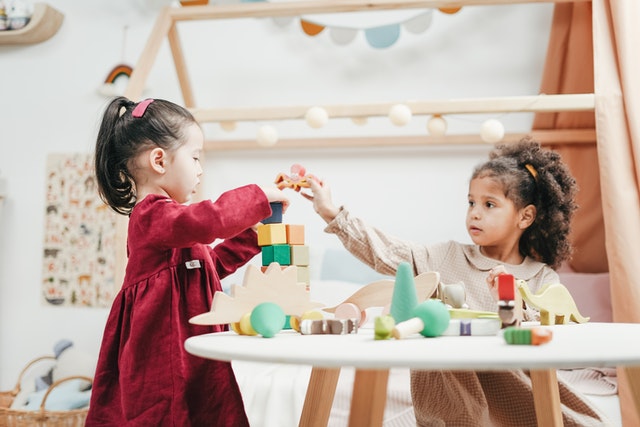 Get To Know the Preschool's Curriculum
Different preschools have different curriculums, so do your research and determine which would best fit your child before choosing one. Children begin learning the alphabet, colors, numbers, and other skills in preschool. However, the most important learning will be from mingling and socializing with friends since they learn social skills such as sharing, which helps them relate well with people. 
A strong curriculum should also be all-encompassing and comprehensive, including academics and social and emotional development. As a result, looking for a preschool program that offers rich material, hands-on learning, and developmentally appropriate play is a smart place to start when learning about the curriculums offered. 
Learn About the Preschool's Programs 
A preschool that engages in voluntary accreditation programs is a wonderful choice for your child. Endeavour Early Education Centre, for example, ensure that children are ready for school, remain healthy, and are well-rounded. 
Giving back to the community is a huge part of what a preschool does if they have activities or programs to create strong relationships. Furthermore, such activities help create a sense of community at school, where parents, teachers, and students encourage one another. 
Browse the Preschool's Website
Most, if not all, schools have an online page where you can get all of the school's information and contact a support person if you have any questions. Other schools may even provide fine print for parents or guardians to read to learn more about the institution. 
Go through the school's laws and regulations, tuition hours and rates, registration costs, and health and holiday policies. Examine such specifics and only enroll if you are satisfied and the policies are fair to both you and your child. 
Familiarize Yourself with The Preschool's Space 
Checking out the school online will not suffice; you must visit the institution in person. It's crucial to visit several preschools before choosing one to get a sense of the school's surroundings. The area should be child-friendly, and the staff should be well-trained in dealing with children to accommodate the child. Knowing your child is in a secure, clean, and healthy environment will give you peace of mind. 
Furthermore, outside play is essential to a child, so make sure the preschool you choose allows for lots of time for outdoor play and exposure to nature. The childhood stage is crucial for your child's mental and social development, so ensure that they socialize with other children. 
The above tips will assist you in determining which school is best for your little one. Enroll your child in a preschool that best suits their needs to make their school experience memorable.