I'm proud to be working with CVS Pharmacy to help spread the word about #BetterHealthMadeEasy and how to #FindYourHealthy. All opinions expressed are my own, and all product claims or program details shared should be verified at CVS.com or with the appropriate manufacturers.
The past few weeks have been incredibly busy around here. My daughter had her dance recital weekend followed by dance Nationals the week after. Life as a dance mom is never dull … and competition prep can be a hurry hurry ordeal.
As we were out picking up last minute items for the road trip to Nationals my daughter reminded me that she had to make a door sign for her "big sister". With very little time to plan, we started grabbing items hoping to find a creative way to make them come together.  That's when Emma decided she'd like to add a photo of the two of them together.
Normally I would freak because we were nearly out of time, but I remembered I had a cute one on my phone and that I could order prints even while out and about shopping from my phone using the CVS Pharmacy App. From the Photo Center you simply upload your favorite photos from your phone or Facebook and pick up your prints in store. Easy as that.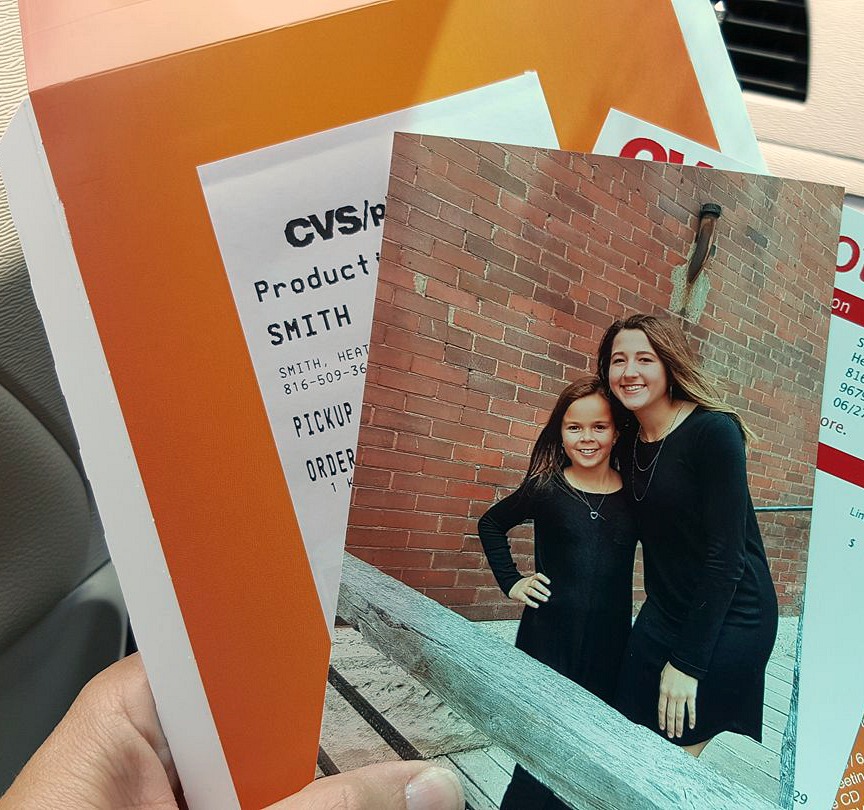 We were able to finish our errands and swing by CVS on the way home where our print was ready for pick up. The entire process of ordering and picking up only added a few minutes to our trip and she loved how the photo added to the door sign.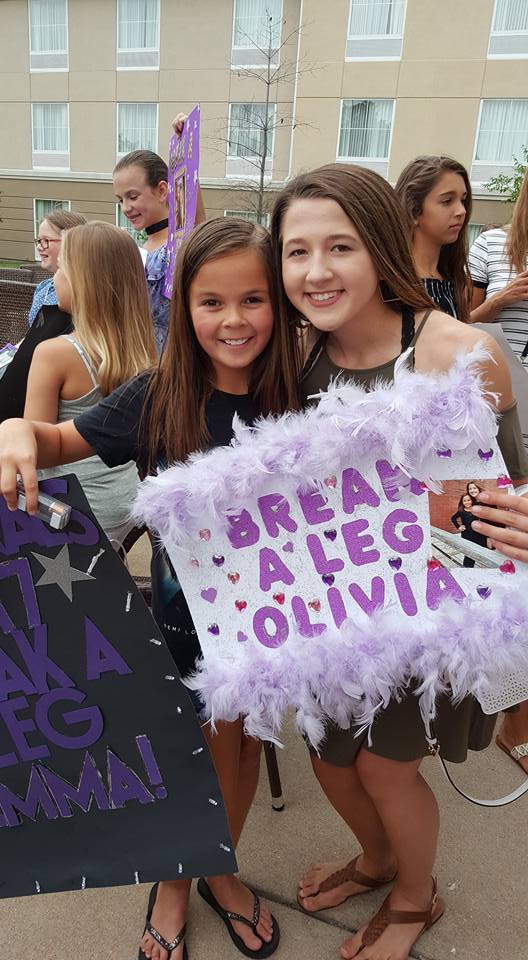 Todays world has become so digital, it's nice to have an actual physical print that you can frame, hang on the fridge, put in your wallet, etc. I could think of so many times this service could come in handy. For instance, sometimes I swing by unexpectedly to visit my Dad and knowing he's not technically inclined, he would love it if I brought photos for him to show off his grandkids.
As you can see, Emma's "big sister" loved her poster and Emma was very proud of the end result. The day was saved by using the CVS Pharmacy App!
The CVS Pharmacy app has so many features to make your life easier:
· Pharmacy: Managing you and your family's prescriptions are now easier than ever—customers who download the app can scan their medication or automatically refill their prescription, view and transfer prescriptions to a local CVS Pharmacy, set medication reminders, check for drug interactions and even pick up prescriptions by showing the app, making the process much more private.
· Deals & Rewards: Clipping coupons is in the past! The CVS Pharmacy app sends you personalized deals depending on your purchase history and you can send them directly to your ExtraCare Rewards card.
· Photo Center: Upload your favorite photos from your phone or Facebook through the CVS Pharmacy app and pick up your prints in store. Easy as that.
· Shop online: Shop for your favorite CVS products through the CVS Pharmacy app and easily reorder past purchases.
· Find a store: Whether close to home, or across the country, you can easily locate the nearest CVS Pharmacy store.
You can check it out and download it here!