Every one of you reading this can relate to this statement. 2020 has turn my life upside down! As the holidays are quickly approaching my head is spinning with all of the tasks that need to be completed on top of the newly added task of "teacher" (I'll keep my thoughts to myself about virtual schooling) and the fact that I am almost never alone! To be honest, creating and sending holiday cards was not at the top of my priorities.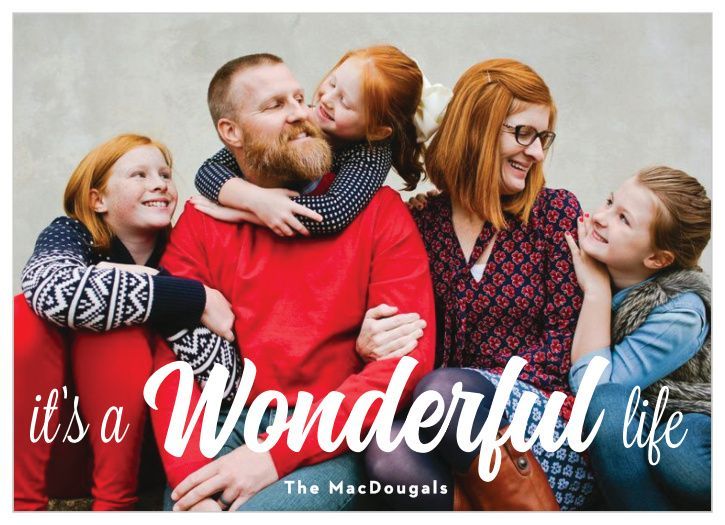 In years past, I'm on top of things. Family photos taken, the daunting task of choosing which one everyone will be "ok" with, and by the day after Thanksgiving they were printed, addressed and our custom Christmas card was on the way.
This year I'm behind schedule but haven't given up hope. While planning, I found a site called Basic Invite. Creating a custom card through Basic Invite is not only simple … the options to customize surprised me! Not only can I pick the template, but I can change/choose the colors of every element on the card! The color choices feel limitless (180 colors to choose from) so I let my creativity flow. No worries about botching the design because I can check my work through the instant preview.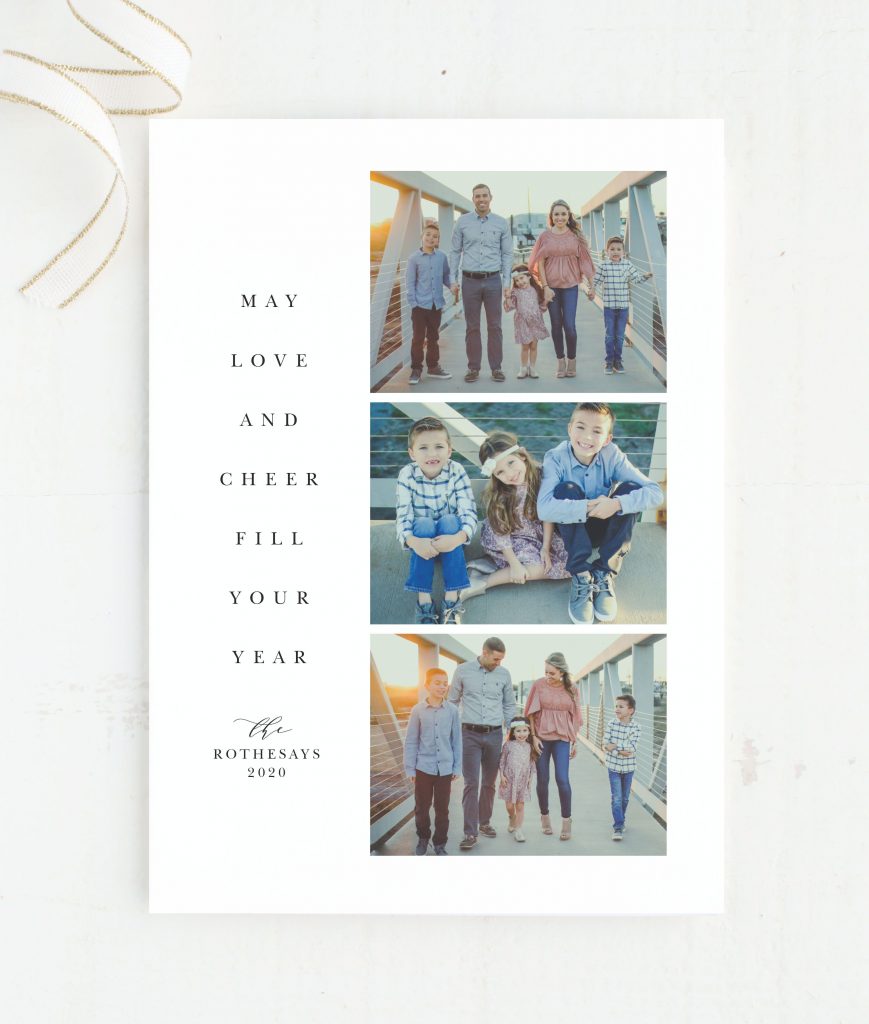 This year I'm a bit behind … but it's not too late to send out a "holiday greeting" to your friends and loved ones! I love the options for photo holiday cards. I'm thinking something like the one above … a general greeting that will take you through New Years.
If you are dreaming of a 2021 holiday party (because don't we ALL miss parties?!) they have a large selection of templates for gatherings as well. I loved the holiday cookie exchange and jingle and mingle ideas so I'm bookmarking the christmas dinner invitation template for reference.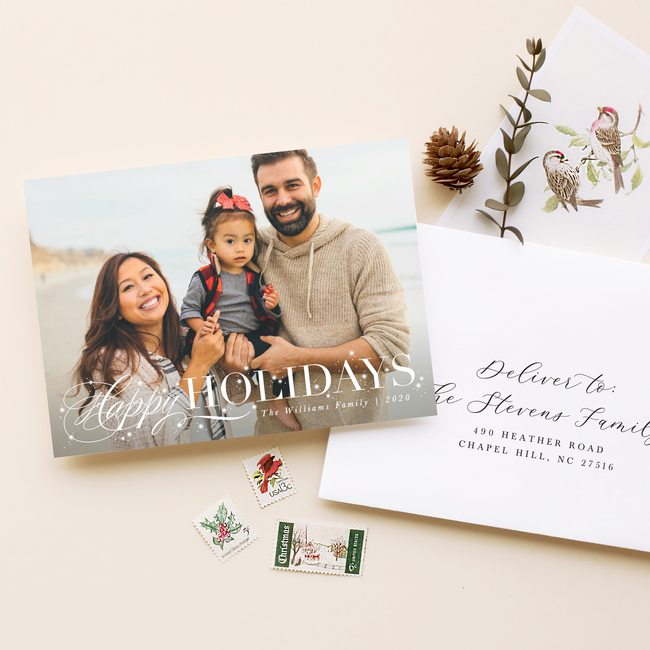 After you've created your card, you can choose your envelope color to coordinate (can we say choices with over 40 different colors?).
Here's my last tip. Even if you are NOT stressed for time, I suggest you try the address capturing service. Seriously … post the link they give you on your social media of choice requesting friends and families addresses … they fill it in and Basic Invite addresses your cards for you at no cost! It saves you time and the cards turn out so pretty!!
SAVE SOME $
Right now Basic Invite is offering 15% off with coupon code: 15FF51
Find @basicinvite on Social Media: