How FREE WiFi Can Be The Enemy | Protect Your Information While Being Mobile
I am posting as a Hotspot Shield ambassador. All opinions are my own.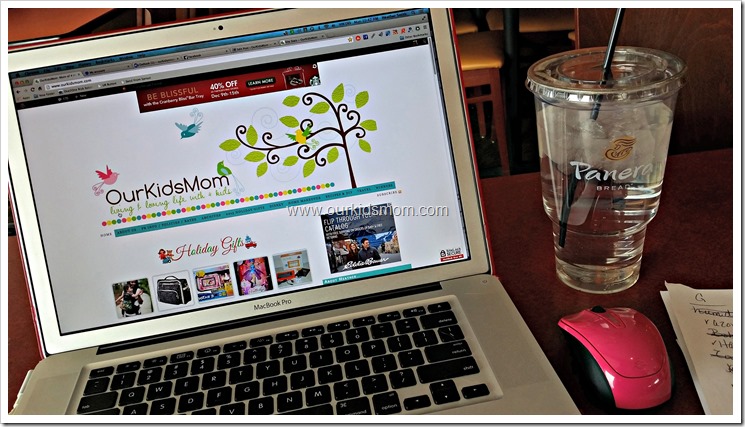 Does the scene above look familiar to you?
Just the other day I spent several hours at my local Panera trying to focus and catch up on some work. I go there because they are very welcoming when it comes to this sort of thing… electrical outlets all over the place. The food is good and let's not forget the free Wi-Fi!
Looking around the store, almost every single table had an open laptop on it. The ones that didn't have a laptop open, had a smart phone out.
That's when I started to realize what a scary place this was!! My guess is that most of these people connected to the free Wi-fi had no clue how vulnerable they were to hackers, intruders…. identity theft.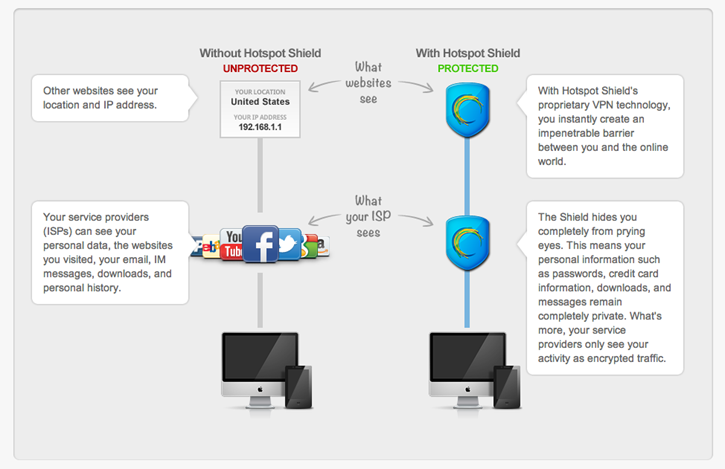 Hackers love free Wi-fi. In just a few minutes they can access all of your personal information stored on your computer… passwords, credit card information, downloads… even your messages. I felt a huge sense of relief to know that Hotspot Shield had me completely covered. It does exactly what it's name says… it shields you from prying eyes while using Hotspots.
It's so easy to use, too! I really don't even have to think. As I was setting up my work area for the afternoon I turned on my computer. By the time I was ready to focus on my laptop it had powered up and Hotspot Shield was already open and ready to protect me. I just needed to sign into the Wi-Fi.
Top reasons to get Hotspot Shield Elite
Provides complete VPN coverage with one click

Configures easily for immediate access

Creates a secure VPN tunnel between you and the networked world

Automatically secures the connection when it detects an unsecured network

Anonymizes your logon

Uses encryption technology to protect your identity and content

Accesses popular portals and blocked sites from anywhere

Intercepts phishers and spammers using a wide-range of malware packages

Supports five devices with a single license

Virtual Locations available in US, UK & Australia
Connect with Hotspot Shield: