A backyard barbecue brings together so much of what's good about being alive. Eating delicious food, enjoying the outdoors and savoring the company of friends and family — sounds like a recipe for success to us! 
 But a great barbecue doesn't come together by accident. You'll need to know a few things that will help you set your cookout up for success. Get your grill brush to scrubbin' and make sure somebody's bringing hot dog buns because we're about to give you eight key tips for hosting a barbecue with some real heat.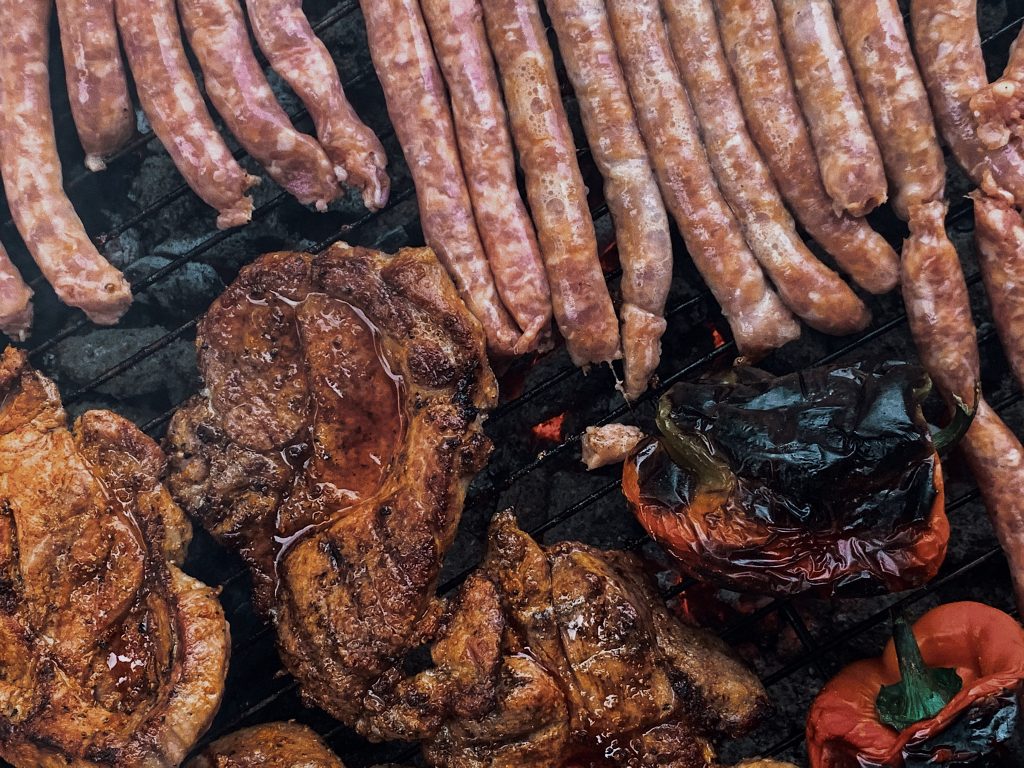 Who's going to bring what.

 
Many barbecues come together through cooperation, with people from multiple households bringing the grilling essentials. Make sure that between all of the guests, you've got the following covered:  
Grill (Duh!)

 

Fuel (such as charcoal, propane or 

wood pellets

)

 

Food (Double Duh!)

 

Beverages (boozy and 

virgin

)

 

Flatware (plates, napkins, cups, etc.)

 

Cooler (for meat and drinks)

 

Ice

 

Decorations

 
 Don't feel like you have to get everything together yourself unless you really want to. Barbecues are community events, and they work best when everyone does a little bit.  
Talk to (or invite) your neighbors.

 
At the very least, let your neighbors know that you'll be having people over. If you'll be staying up late, ask what time your neighbors go to bed so you'll know when it's time to turn down the music.  
If you're like us, and don't want to quiet down for anything, an even better solution is to just invite your neighbors to the party! It's a great way to build relationships with your neighbors, especially if you're new to the area. Admit it, it feels pretty great to host the best BBQ in the neighborhood! Who knows — maybe your neighbor can show you a new way to make that food on your kamado grill even better! ) 
Decide what you're going to cook.

 
The food is the center of your barbecue, so planning ahead is a must for culinary success. It's perfectly fine to stick with the traditional cookout favorites like burgers, hot dogs, kebabs, corn and the like. But if you want to get a little bit adventurous, there's plenty of awesome grilling and smoking recipes out there that will help you branch out. 
Consider what types of recipes are well suited for your grill and your guests. Pellet grill owners, for example, should think about the numerous low and slow pellet grill recipes that barely require any turning. And, of course, don't forget to check if your guests have any dietary restrictions like vegetarian or dairy-free diets.  
A great cookout demands an awesome playlist. You know your friends and family best when it comes to the music they vibe with, but conventional wisdom for barbecue soundtracks favors music with a fun, relaxed vibe. Some people might like classic oldies pop, others might prefer '90s hip-hop and still others will want to bop to TikTok songs. 
How to get the tunes going? Bluetooth speakers are the go-to option for many people since they're relatively inexpensive and convenient to use. Folks who really crave great outdoor sound might even want to invest in a surround sound system for their backyard!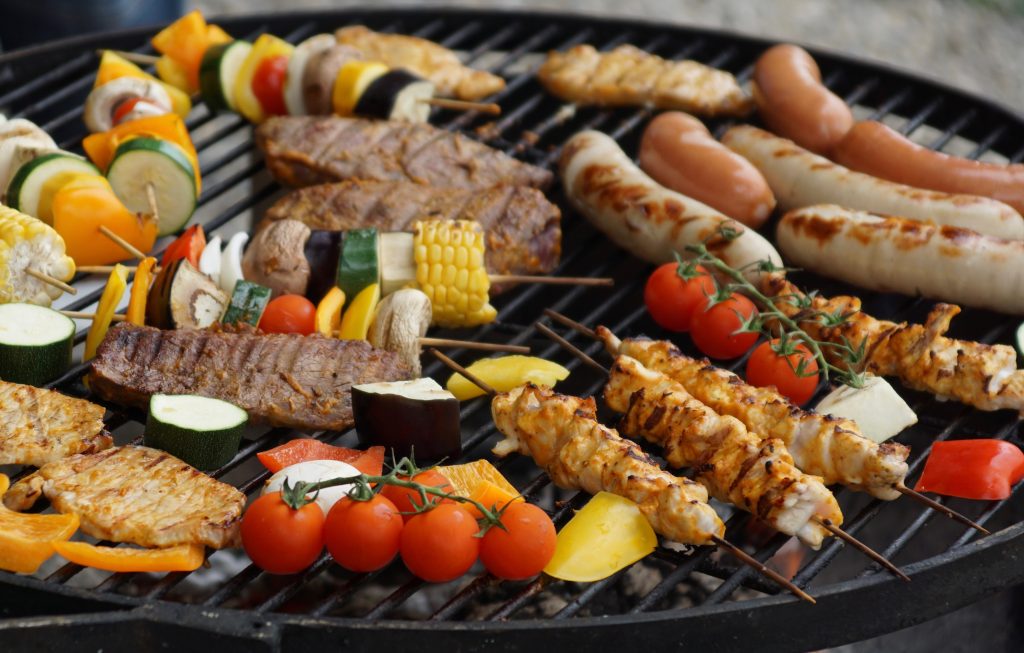 Seating is the first thing you should square away to keep your guests in a good mood. Every guest needs some place to sit down, whether it's a folding chair, a camp chair, a bench or something else. Try to have as many chairs as you have guests. No, it's not an exact science, especially if you have a flexible guest list, but you can usually get pretty close. 
Give your guests the means to take care of their own needs, too. Think about how you can make your home friendlier, like making signs to help people find the bathroom. Providing a cooler full of cold water and cups for self-service is another must — hydrated guests bug you much less while you're putting in work on the grill! 
Great food and great conversation might be enough for your barbecue. But a lot of parties are more fun when there's a game to play, and cookouts are no exception. There are as many types of party games as there are types of parties, so use your best judgment on which your guests will enjoy most.  
Games like cornhole, ladderball, and disc jam are all favorites because they're simple to pick up and play. Your guests might also prefer games like Euker or poker instead. If you and your friends are an athletic bunch, you might even play some football.  
Unfortunately, cookout weather is also bug weather. Grab some bug repellent for you and your guests to ward off bites. For events that go later in the night, a bug zapper can be a clutch investment.  
The way you set your yard up for a cookout is actually a critical part of mitigating bugs. Make sure your grass is mowed short to keep ticks from hitching a free ride on people's clothing, and keep trash separated from the main guest area since it tends to draw bugs.  
Consider lights if you'll be going late. 

 
Especially in summer, you might want to stay up and enjoy the cool night air — and if you do, make sure there's some illumination on the patio. It'll help prevent slips and trips on your guests' part and generally make the area safer and easier to navigate.  
Outdoor string lights are the choice of barbecue-throwers everywhere. They're cheap, extremely easy to put up and versatile enough to be hung almost anywhere. Plus, it's just as easy to take them down when you're done!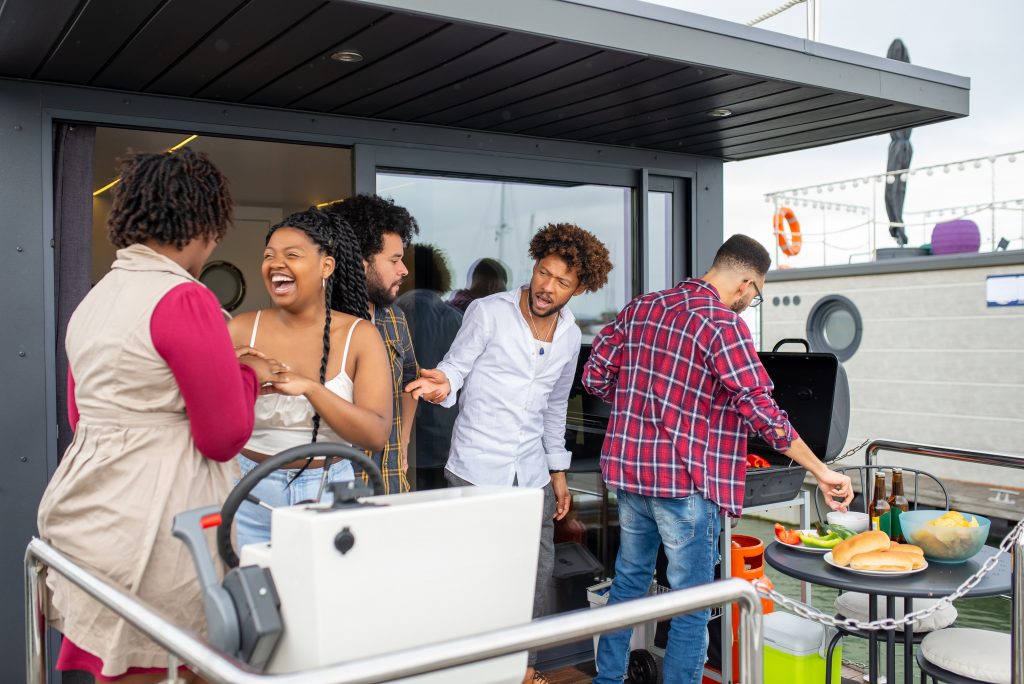 Ultimately, you can only read so much about hosting a barbecue. Eventually, it's time to do it! Here's the final thought: Plan it out thoroughly, but don't be afraid to take a few chances along the way. The secret sauce of a barbecue is a pinch of spontaneity.