As a member of the #VzwBuzz influencer team, I received the Samsung Galaxy Note 3 and Note 10.1 tablet with line of service from Verizon. No additional compensation was provided nor did I promise positive feedback. All opinions are my own.
I am one of those techies that refuses to use her new device until it's protected. Keeping my devices "fresh" and protected always wins out over my desire to fiddle with my new toy.
I've been known to wait (and drool) for days with my device still in the box while my case is on it's way.
I also love color and I love to change things up. Having multiple cases for the same device isn't unheard of around here.

When I heard that Verizon Wireless was offering a new line of accessories and cases in a beautiful purple I had to go check it out.
I found out that with the purchase of any of these items Verizon Wireless will donate $3 to domestic violence prevention.
I have been fortunate to have never experienced it myself, but I know many women (and men) do so on a daily basis.
It is one of my worst nightmares, as a mother, that something like this would happen to one of my children.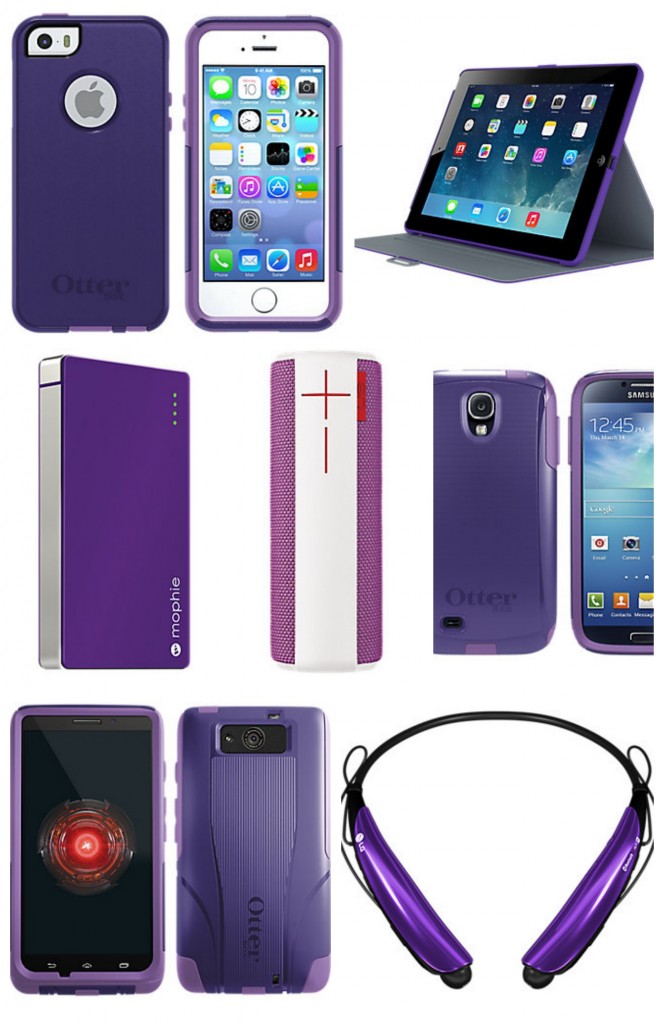 These are some fabulous techie toys, too! I've used, played with or owned many of them myself.
If you are in the market for a new bluetooth speaker, backup battery pack, bluetooth headphones or a new smartphone case any and all of these would be a great choice.
Domestic violence is silent, it's bold, it's loud, but yet it can be right under your nose without you knowing it.
Check out the entire line of HopeLine Accessories on the Verizon Wireless site.
Have you seen the purple #HopeLine #tech Accessories for domestic violence prevention? http://t.co/FWrfQN7hrQ #VZWBuzz #VoicesHavePower

— Heather Smith (@ourkidsmom) September 22, 2014