Homemade Hummus Recipe | Super Bowl Anyone?
Hummus has been a staple in our household for several years now. I was very resistant, at first, to try it. I mean seriously… ground up chickpeas? But OH MY HEAVENS it can be SO GOOD with pretzels, carrots, celery… heck any vegetable or cracker really. I've been known to have hummus for breakfast with cucumbers. Yep. It's an addiction.
There are many "good" store bought options available, but I wanted to find a recipe so that I knew just exactly what was in it. This is a fabulous "base" recipe to eat as is (as just garlic) or add in roasted red peppers, olives… basically any of your favorite hummus additions. It's super easy to make, especially if you used canned chickpeas. We found it's really not a huge deal to soak our beans overnight and boil them in the morning for an afternoon cooking session… and it makes the recipe even cheaper to make!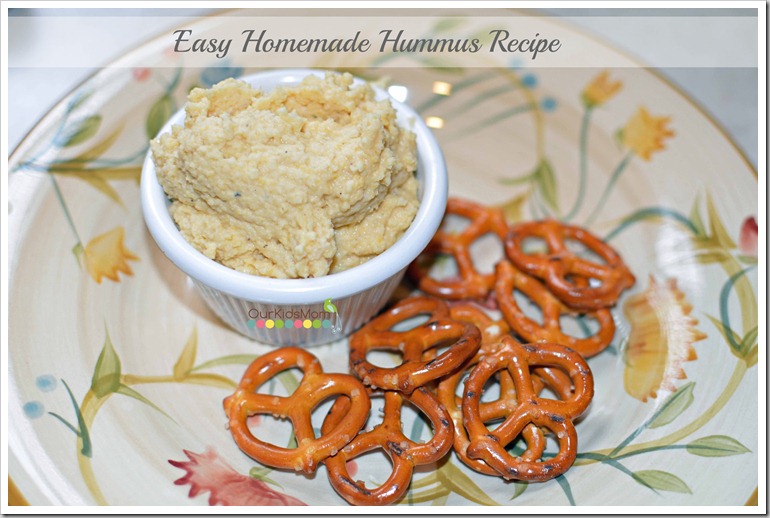 Ingredients
We use organic where possible:
1 can garbanzo beans
1-4 cloves garlic, crushed (to taste)
1½ Tbsp tahini
4 Tbsp lemon juice (when using organic add a little at a time as it's a little stronger)
¼ cup water
salt and freshly ground black pepper to taste
Instructions
Drain and rinse chickpeas. Put all ingredients in food processor and blend until smooth. Enjoy!