Homemade Mothers & Fathers Day Gifts From Kids
My children surprised me this past Mother's day with a piece of art that I will cherish for the rest of my life. While gazing at it and marveling at how fast they have grown it dawned on me that this would make a great gift for Dad, too! He could put it on the wall or desk in his office, on his bedside table… all depending on how big you make it!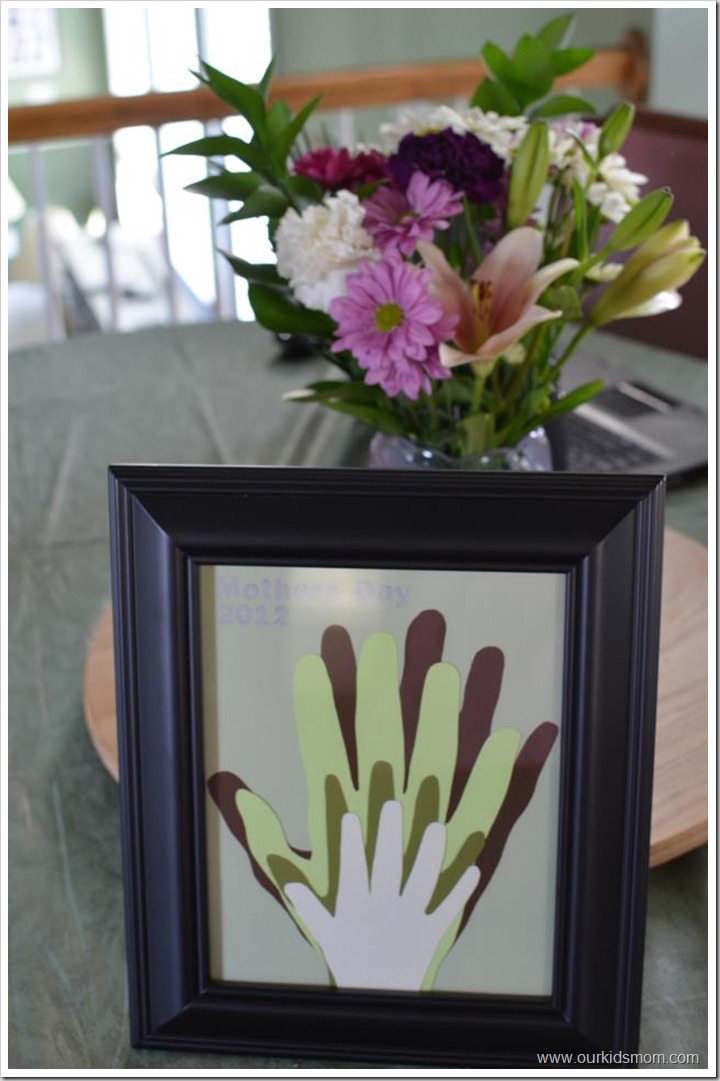 It's very simple… first choose your paper colors (my daughter used archival/scrapbooking paper) making sure they all coordinate well. Then trace everyone's hand and cut it out. I have four children ages 3, 5, 15, and 20… that is why it looks like it has adult hands mixed with the kids. It would be just as awesome if it were Mom and Dad's hands in the background so it's just a matter of choice.
Starting with the largest in back stack them even at the wrist and angled enough that you can see the rest of the fingers. Then secure them to the background paper (she used 8 1/2" x 11" paper and cut it down to 8×10 to fit the frame before taking hands down). To remember when they were done she used sticker letters and spelled out Mothers Day 2012. Then she framed it!
Very simple… Very easy!
Enjoy!