Been staying at home a lot lately? What you need are some home landscaping ideas to make your garden a more family-friendly zone that everyone can enjoy. If you need expert's advice a landscape service in Alpharetta are suitable for you as they offer these kinds of services with quality.
You'll need a notepad to jot down your thoughts. You'll need time on your hands to see it through. And you'll need some protective clothing to help you stay safe (see FXD Workwear for inspiration) because if there's one thing that your old boots and ill-fitting jeans that you don't mind ripping weren't built for, it's landscaping. Get the clothes right and there is no stopping you. But what to build? Here are our top three picks.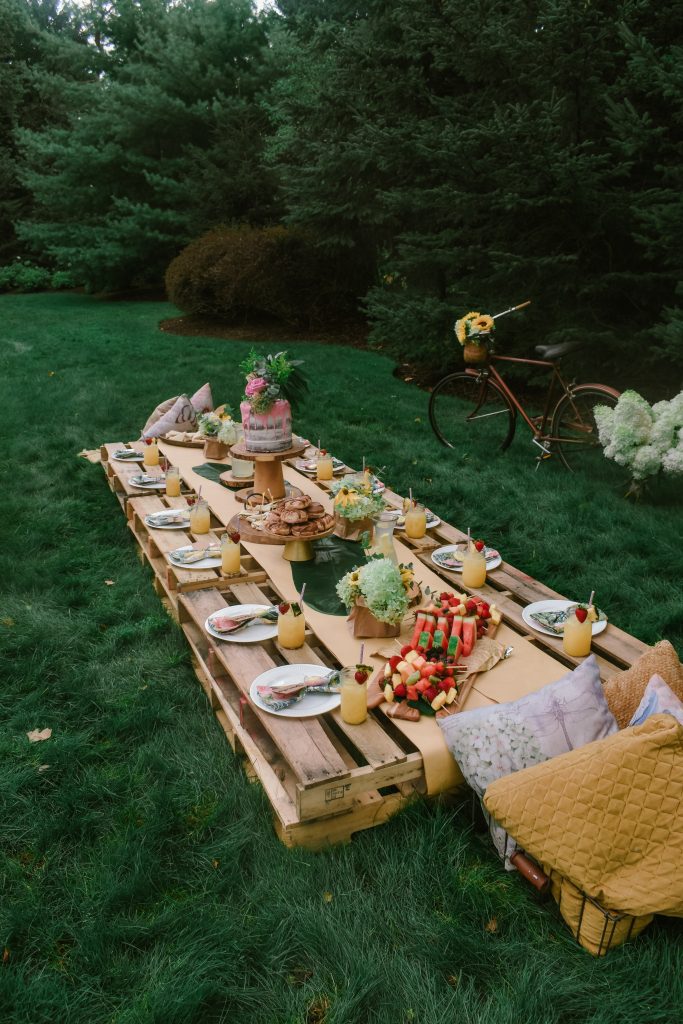 Picnic Area
You could be forgiven for thinking that all you need for a home picnic area is a table. Or maybe even just a patch of grass big enough for a few of your nearest and dearest to sit on (with maybe enough room for a small hand towel in the middle to put the plate of sandwiches on). But what are you? A university student having five minutes in the sun between skipping lectures? Or a serious home landscaper?!
Of course, you need a table, some benches, and probably some of those cool and aesthetic waterproof outdoor wall art. You need a pathway from the house to the table, preferably with built-in outdoor lighting spaced evenly along a handrail (which not only looks great but has practical applications in the darker evenings). You also need a bird feeder or bird table. Why? A well-placed slice of something covered in jam located 10 paces from the picnic will help keep away the flying nasties who want in on your good times. And if you plan to grow anything in your garden more than flies will show up. Yes, you guessed it deer and other wildlife will pay you a visit unless you install a deer fence.
Play Area
Gardens up and down the country fall foul of setting up play areas that look more like abandoned dystopian nightmares than somewhere for the little folk in our lives to have fun. 
You'll no doubt be familiar with the scene. A single slide that looks unsteady. A bucket and spade lying on the floor. A random plastic trumpet that has long lost its ability to toot. It won't do. Landscaping your garden to create a play needs to be a 3D consideration. Give the children something to climb up, something to walk inside, something to traverse, and a place to dig. Think tree houses, bridges, climbing frames, stepping logs, dens, and sandpits. Adventure happens in a 360-degree sphere of exploration.  
Relaxation & Evenings
Laying the groundwork for a deck can take you several weekends of your spare time. Flattening the ground, cutting the wooden frame on which the planks will eventually sit, planning the seating area… it's a bigger undertaking than you might think. 
Keep it simple. You will need stairs, a handrail, and furniture. Anything beyond that (like a place for the BBQ) could see you over stretching yourself. Freestanding fire pits and sun loungers are always a winning ticket. But do make time to plan a level base for your deck. It is by far the most important consideration – the use of spirit levels and offcuts of wood wedged under the frame in different places will take you whole hours!