Starting a business as a young mom is a milestone many can only dream of. Luckily, we'll show you viable business ideas that have been tried and tested by other young moms. Moreover, we'll tell you what it takes to develop a successful business from home and why that will make you a happier mom.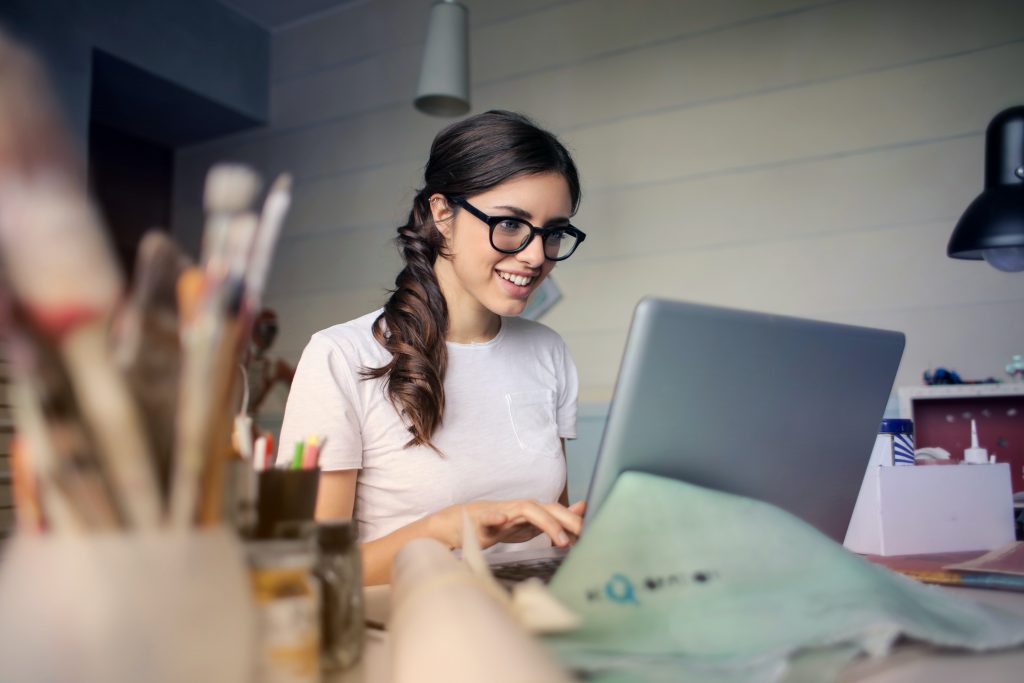 Fortunately, lenders are willing to finance women entrepreneurs by offering them grants and affordable business loans for women to enable them to start their businesses. Read on for more.  
Why Start A Home-Based Business? 
Every mom's dream is to enjoy flexibility as the day goes. As your own boss, you're able to schedule challenging tasks to when you're most productive. Working from home also means you save on time and money. There are no traffic jams, supervisors, and work politics to bother you. 
Starting a home-based business is cheaper when compared with opening a physical store away from home. You eliminate the need to lease premises. The amount required for fixtures and furniture is also less. A lower investment into the business translates to less risk.  
If your business is home-based, you can deduct some of your household expenditure as tax-deductible business costs. The amount of the deduction can alter your overall taxable income, which shouldn't be too complicated provided you have a top notch tax bracket calculator.  This will, in effect, lower the amount you spend on your property taxes, insurance, and utilities. 
More efficiency and profitability

 
The bottom line is what matters the most in business. When you operate from home, you eliminate expenses like transport and rent. Lower operational costs make for more efficiency and a better profit margin.  
You make more as a business owner

 
An employee earns a fixed salary, whereas a business owner profits from business transactions. By starting a business in a profitable niche, you're able to improve your earnings.  
A home-based business gives you more time with family and friends. You can take the kids to school or nurse an elderly family member while at home. Doing business from home makes it easier to attain the elusive work-life balance. That's even good for your mental health. 
Best Business Ideas To Start From Home For Moms 
Home daycare business

 

Teaching online classes

 

Running an online clothing store

 

Interior design business

 

Photography

 

Landscaping

 

Social media management

 

Dropshipping business

 

Airbnb business

 

Freelance work includes bookkeeping, virtual assistant, video editing, or web design.

 

Home bakery services

 

Factors To Develop A Successful Business From Home 

Develop your business idea

 

Formulate a business idea that provides a solution to a societal problem. Package your business idea in a manner that members of the community will be willing to pay for it while you make a profit. You'll want to provide a service or product that's in line with your passion or expertise.  

Find out if willing buyers of your product or service are willing before going full-throttle into an expensive rollout. Validate the price they're willing to pay for the development and see if it's profitable. Check if the market demand is sufficient for your investment to make business sense.  

A business plan makes plain your plan to transform an idea into a profitable enterprise. You'll need a business plan when approaching organizations that offer business loans for women if you require funding. That's because a business plan shows what you intend to do to return a profit on the investment.  

As earlier noted, some lenders offer business loans for women. But that's the only way to fundraise. You can fundraise by researching locally available grants and sponsorship from government agencies and corporates that support women entrepreneurs. Additionally, you can reach out to the public on crowdfunding sites or pitch your idea to investors. 

Test-run your business idea

 

Do a test run of your product on your target audience to gauge its performance on "live" customers. Adjust your product or service based on feedback from your buyers to improve customer satisfaction.  

Conclusion 

You can start a home-based business as a young mom with passion and skill. By developing a product the market is willing to pay for and writing down an effective business plan, you can kickstart a home-based business as a young mom. Reach out to organizations ready to advance business loans to women to breathe a lease of life into your business concept.