This post is part of the Verizon Ambassador program #vzwbuzz. All opinions are my own.
Holiday shopping is just around the corner! If you have a true techie on your shopping list and you are having a hard time finding gift ideas look no further.
I've gathered a short list of five of my five favorite tech gifts that would be used (and used) and appreciated on a daily basis. Anyone, techie or not, would love to receive any of these.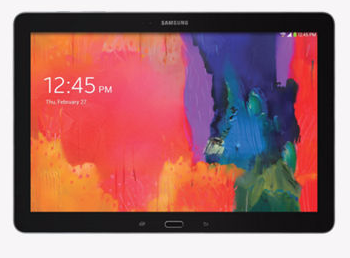 Samsung Galaxy Note Pro A tablet is a must have in the techie world. Having one that can keep up while you multi-task is priceless.
"Meet the innovative and immersive Samsung Galaxy Note® Pro. It has the utility and elegance you'd expect from a tablet, plus a dazzling 12.2-inch Full HD display and business essentials—all in a lightweight design. With this combination of size, power and portability, it's a new tablet experience."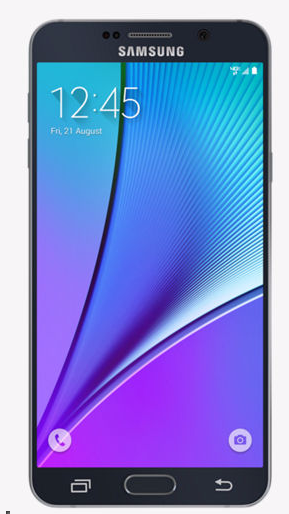 2.  Samsung Galaxy Note 5 I cannot even begin to tell you how much I use my smart phone on a daily basis. It is my lifeline and keeps my blog running smoothly. I personally use this phone and L.O.V.E. it!
"Elevate your productivity with the Samsung Galaxy Note5, featuring a 5.7–inch display and a sleek metal and glass design. The S Pen helps you do more things, more precisely. Use the Galaxy Note5 with a compatible computer to answer messages and calls from either device with SideSync. Get more done on America's largest, most reliable 4G LTE network. The Galaxy Note5 comes in 32GB & 64GB. Available in Black Sapphire or White Pearl. (Subject to availability)"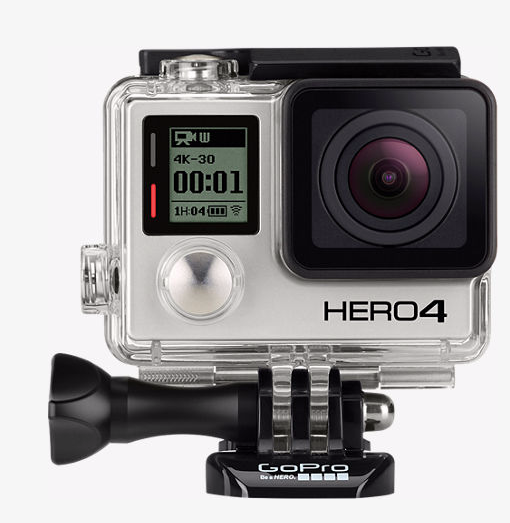 GoPro Hero 4 Having a camera that is compact enough to be carried everywhere, but yet can capture incredible action photos and video is a must. I've stopped carrying my DSLR with me when traveling because the GoPro can do it all.
"Capture stunning, immersive footage of you and your world with the HERO4 Black. Improved image quality and a 2x more powerful processor with 2x faster video frame rates* all come together to make the HERO4 Black the most advanced GoPro ever.
This camera takes Emmy Award-winning GoPro performance to a whole new level, with incredible, high-resolution 4K30 and high frame rate 1080p120 video.
Thanks to Protune technology, the HERO4 Black offers settings for both photos and video that unlock manual control of color, ISO limit, exposure and more.
It's durable and rugged enough for any adventures you take on — waterproof all the way up to 131 feet (40m) — features high quality audio and takes 12MP photos at a blazing 30 frames per second. HERO4 Black is the ultimate life-capture solution."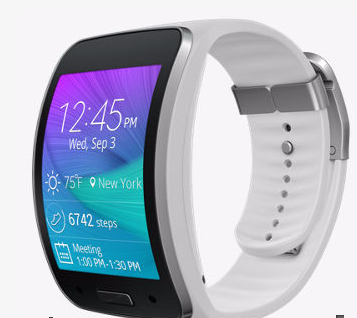 Samsung Gear S Having a smart watch seemed excessive to me… until I tried one. Being able to check messages, the calendar and even answer calls without having to fish our your phone is amazing.
"Fashionable. Comfortable. Convenient. Samsung Gear S keeps you in touch and informed when you're not carrying your phone. The wearable connects directly to the powerful Verizon network, letting you make and answer calls, check and send texts, get directions, track your run and more. All from your wrist. The Gear S is available in Black or White. (Subject to availability)"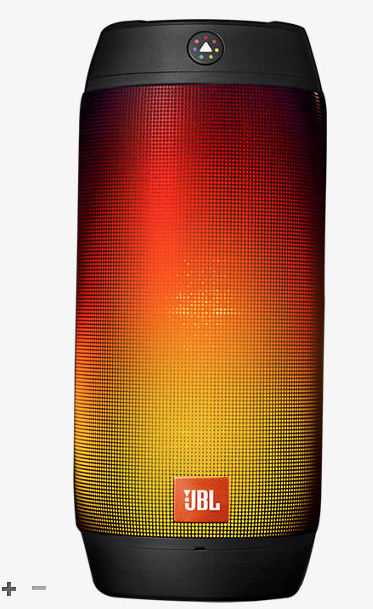 JBL Pluse 2 Splashproof Bluetooth Speaker  I never thought I'd need or like a Bluetooth speaker… then I played with a JBL. The sound is amazing and this particular speaker has the added fun of a light show. When your smart phone just won't cut it, this small beauty will push out amazing sound.
"Take your music experience to another dimension with the JBL Pulse 2, a portable Bluetooth® speaker that combines sensational sound with an interactive light show.
The next generation in the JBL Pulse series, the JBL Pulse 2 is IPX5-rated splashproof,* doubles music playtime – from 5 hours to 10 hours** – and has twice as many LEDs for a more colorful, intense Light Show experience. Built-in passive radiators and increased output power combine for more robust sound, while JBL Connect lets you link up multiple JBL Connect-compatible speakers to amplify the listening experience. The JBL Pulse 2 also has a built-in microphone and echo and noise cancellation so the speaker can be used for clear, hands-free speakerphone calls initiated from your smartphone."
All of these amazing tech gifts can be found at your local Verizon Wireless Store or online at VerizonWireless.com. Having connectivity is top priority to a true techie. Verizon gives you unmatched reliability and support.