Sample received. All opinions are my own.
Your bedroom should be a place of comfort and relaxation. Many things go into creating that peaceful sanctuary and one of those important details, in my opinion, are great sheets! I'm always on the look out for amazing sheets. I mean, let's face it, if your bed feels cozy when you get into it you now a good night's sleep is a few eye winks away. But I will admit, I'm kind of a sheet snob. Much like Goldilocks I find sheets to hot/cold, too itchy/rough, too wrinkly and just plain feels uncomfortable. With so many great reviews about Cariloha Bamboo sheets of course I had to give them a try.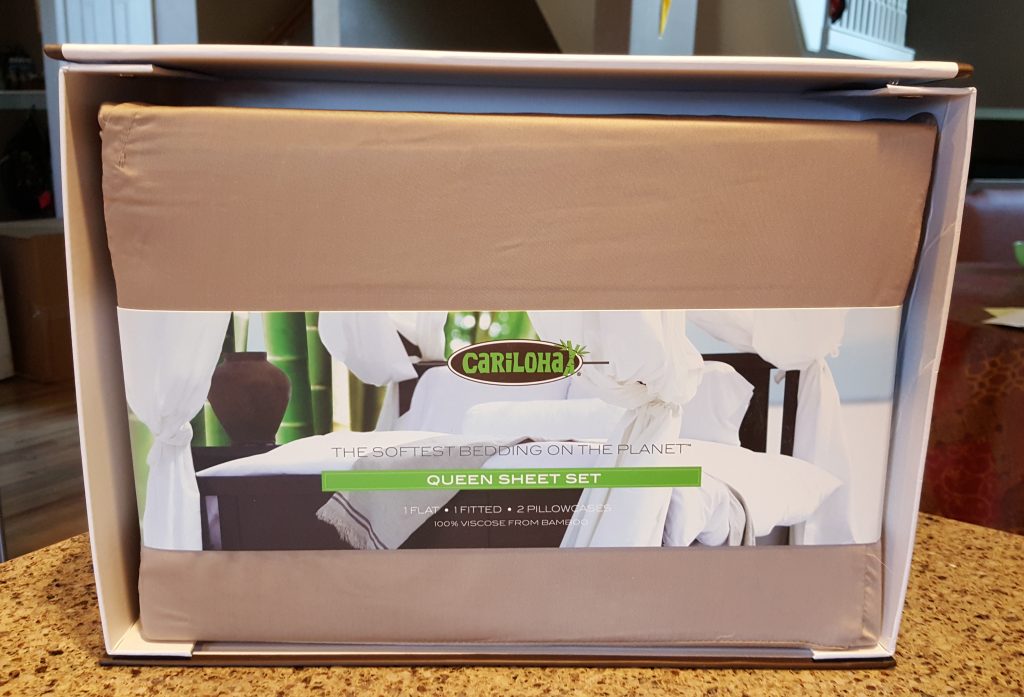 I was super excited when these babies arrived! They were packaged in a little bag of the same material as the sheets and let me tell you, I could barely get them out of the package. One touch and I was sitting there literally petting it like a cat! These sheets feel AMAZING!!! They feel like slinky soft silk. Very smooth.
I could hardly contain my impatience waiting for them to be washed so I could put them on the bed. They washed beautifully and looked great on my bed. Like a child anticipating the arrival of Santa Claus, I was counting down the hours til bedtime so I could really put them to the test!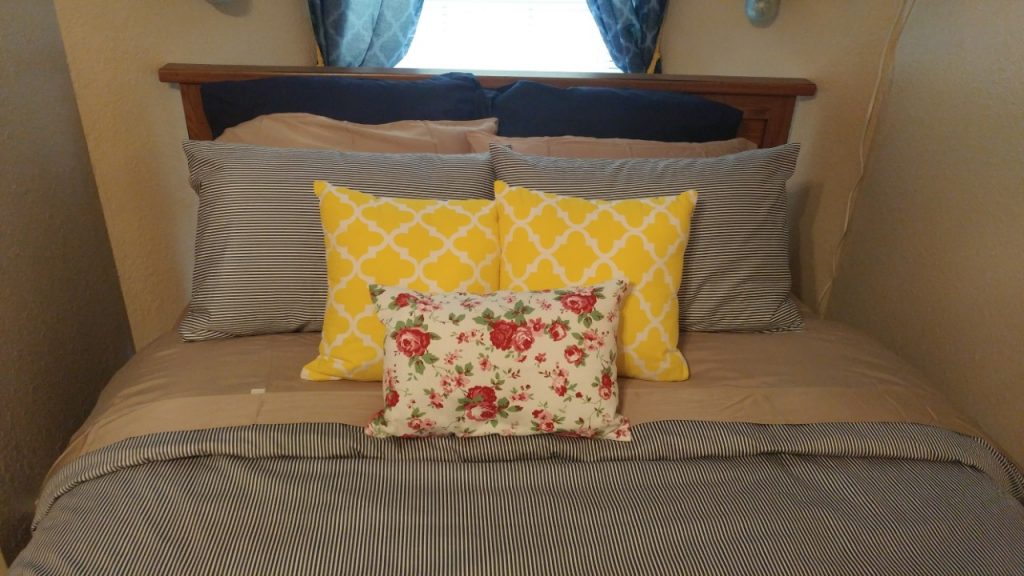 Slipping into bed the sheets felt very silky and cool. I was a little worried as I get cold easily, but I soon found myself warm and comfy. The sheets wrapped themselves around my legs and body unlike stiffer sheets that just tent around you so I felt snug as a bug. Although I stayed warm they were not so hot that I would sweat. I did find myself moving around a lot just to continue to feel the silky softness. They were extremely comfortable.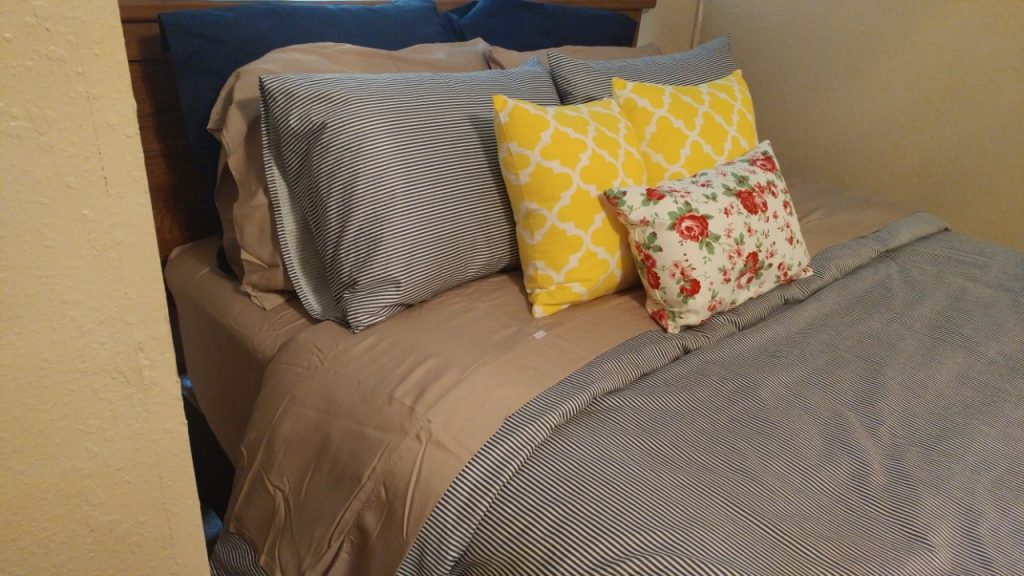 As with all great things, nothing is pure perfection. These sheets do wrinkle quite a bit, so if you make your bed to where you turn the sheets and comforter down then add your pillows you will see them. While wrinkles are typically a deal breaker for me, all the positives that these sheets have far outweigh that one detail. If you have been looking for a great set of sheets that are amazingly soft and durable then I would highly recommend these! But be forewarned…you are gonna want to pick out a couple sets in different colors. Once you have one night's sleep in these you are going to be hooked!
Connect with Cariloha :
BUY IT:
You can purchase Cariloha Resort Bamboo Sheets for $239 (queen size)
WIN IT:
ONE OurKidsMom reader is going to win a set of Cariloha Bamboo Sheets (color/size choice based on availability)!
Rules:You do not have to be a blogger to enter/win. An email address is required to enter. The winner will be chosen randomly through Rafflecopter and contacted via email. A reply to the winning email is required within 48 hours before a new winner is chosen. One person entering per household please. US ONLY please.