My little Pony Equestria Girls – Twilight Sparkle

Based on the animated film, My Little Pony Equestria Girls, I got the chance to review the doll and pony Twilight Sparkle play set.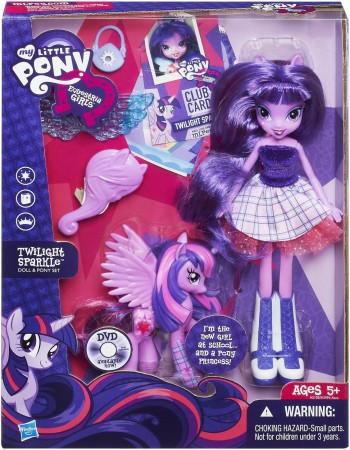 This adorable set comes with:

Twilight Sparkle doll and pony

Purse

Star decoration

Brush

Removable wings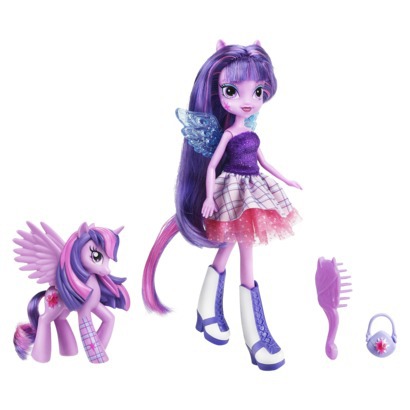 Pretend to transport your pony through the magical mirror that connects the world of My Little Pony to Canterlot High School. Once on the other side, she "magically" becomes a doll!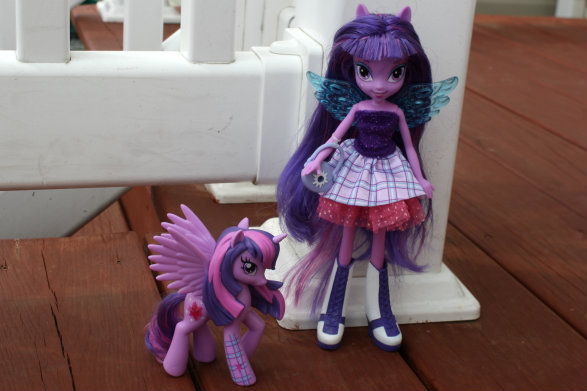 This doll and pony set would be great for any My Little Pony fan but especially for those that love the movie. Twilight Sparkle has long purple hair with pink streaks that my little one loves to brush. My Little Pony Equestria Girls is available now!

Check it out here: www.hasbro.com/equestria-girls/en_US/shop/browse.cfm