Hip Baby Wrap Ring Sling
Sample received. All opinions are my own.
As a first time mom busy trying to care for a child and keep up with household tasks, I found my baby carrier and wrap complete lifesavers when my toddler was a baby! I had never used a ring sling before, so when I was asked to sample the Hip Baby Wrap ring sling, I was excited to try it out, as I am expecting my next baby in less than 4 months.
There are a couple different fabrics and many different prints to choose from. I had chosen the Mulberry Honeycomb Ring Sling. Not only is the fabric beautiful and stylish, with a print that is classic and not overwhelming, the fabric also is soft yet very durable.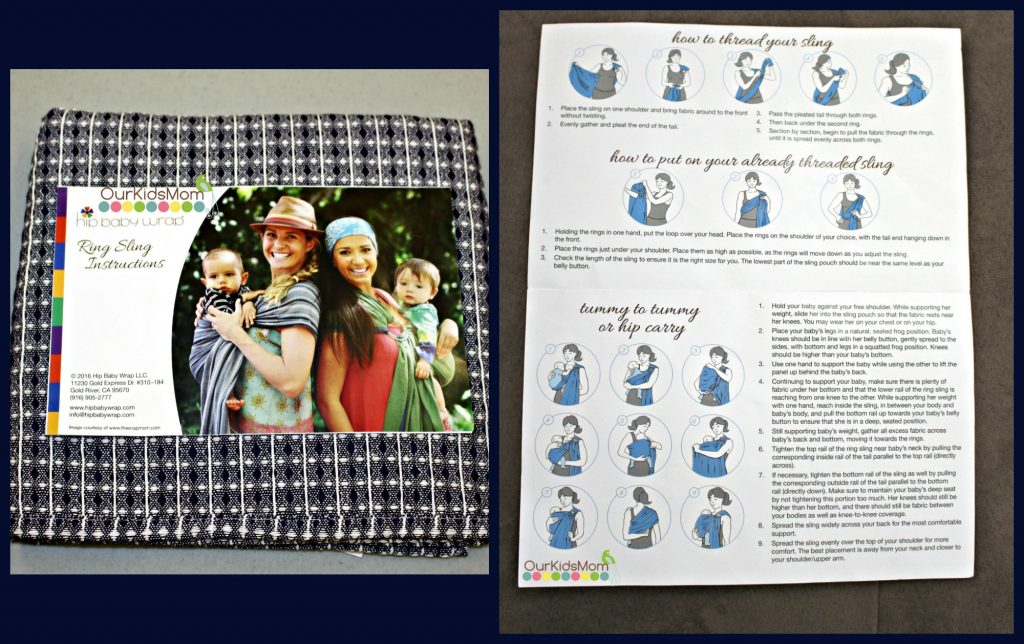 The sling comes with step-by-step instructions for both tummy to tummy or hip carry, for which I am very grateful. I did struggle at first to figure out how to put my child in the sling and make it feel secure. It took the help of my husband to finally read over the instructions, and he had figured the sling out in less than five minutes. I'm blaming my confusion on baby brain! Once you have the fabric put through the rings properly, you don't have to take it apart each time; just need to loosen it, slip it over your head with one arm through, and voila! Ready for baby! It saves so much time once you have the initial steps done.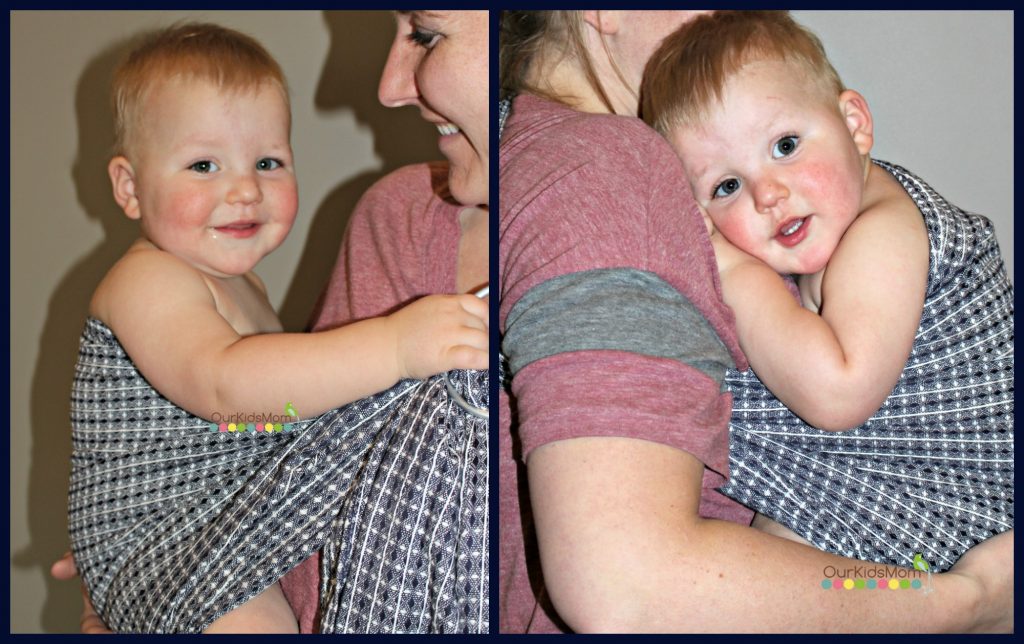 My son is 18 months old and just over 30 pounds. The recommended weight is 8-35 pounds. I preferred to wear him on the hip with the ring sling as he is on the higher end of the weight limit and that's what I found the most comfortable with him. Archer is a very active 18-month-old and, of course, thought it would be funny to try and lean backwards in the sling and try and escape. It did not feel overly secure in those instances. I definitely had to make sure my hand was on him at all times to keep him from wiggling too much. I was a bit hesitant at first at how secure the bottom of the sling would be where Archer sat, but I actually found this very secure and did not have to worry at all about him slipping down. Although it did work overall with my son, I feel as though the ring sling would work better with younger and lighter children. Therefore, I prefer a baby carrier to use with my toddler.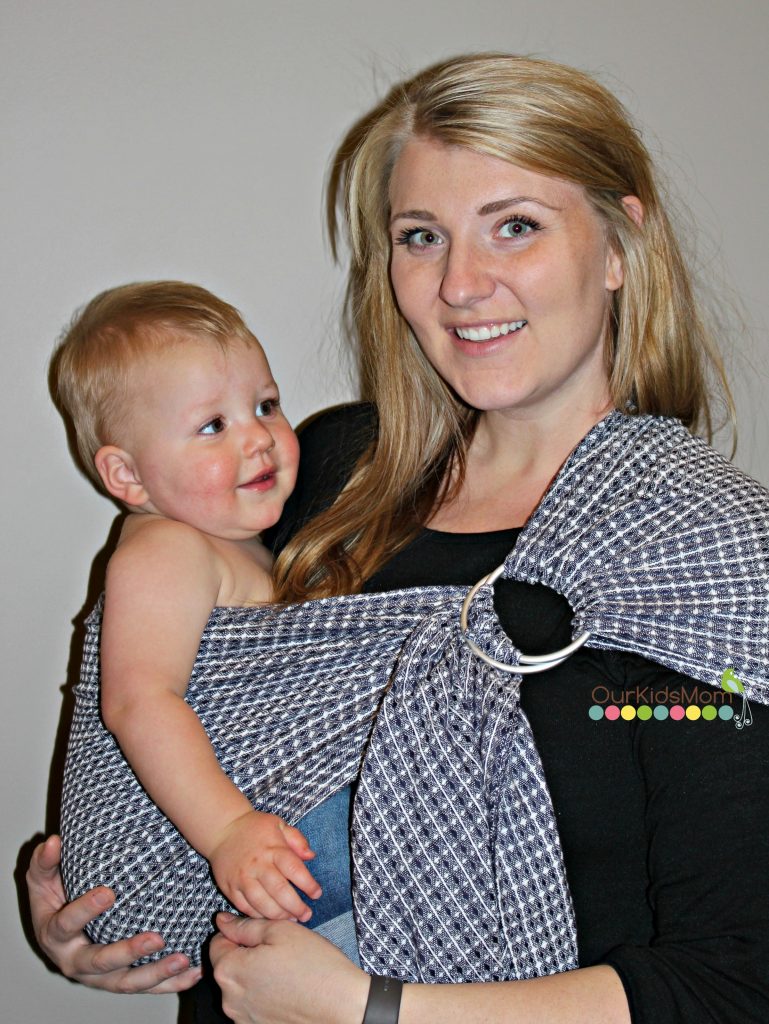 I am looking forward to trying this beautiful and functional ring sling with my new baby. You can head over to Hip Baby Wrap and look through the different styles and patterns and choose the one that works best for you.
BUY IT:
You can purchase a Hip Baby Wrap on their site.
WIN IT:
ONE OurKidsMom reader is going to win a woven ring sling of your choice (based on availability)!
Rules:You do not have to be a blogger to enter/win. An email address is required to enter. The winner will be chosen randomly through Rafflecopter and contacted via email. A reply to the winning email is required within 48 hours before a new winner is chosen. One person entering per household please. US ONLY please.
This giveaway ends at 11:59 PM EST on October 13, 2017.